QUIRKY DQ
If a pro makes a hole-in-one but is disqualified after the round, did it ever really happen?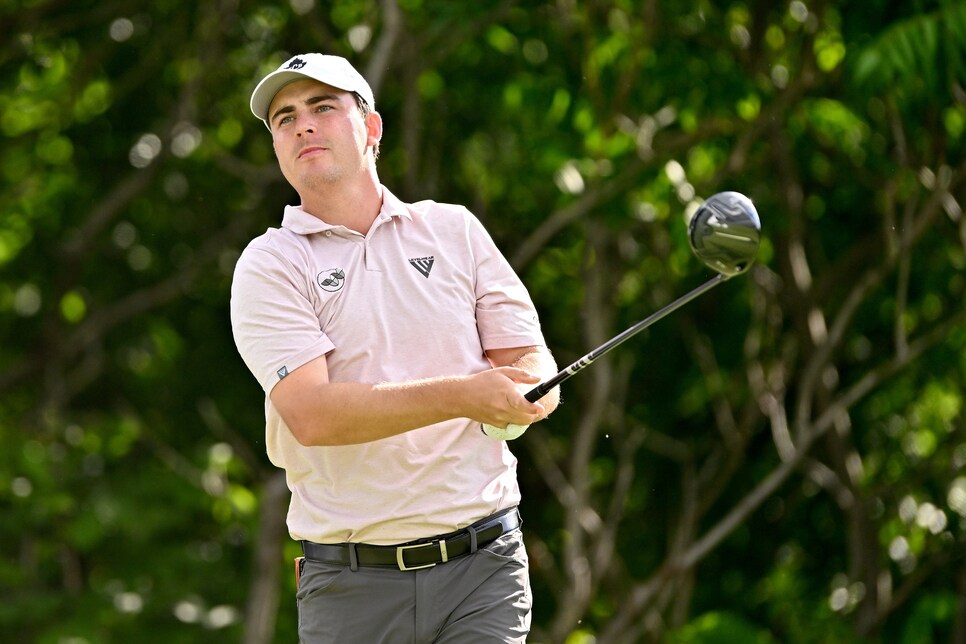 Aaron Cockerill of Canada has quite a story to tell after his two-week stretch on the DP World Tour that ended with a disqualification.
Minas Panagiotakis
The golf gods giveth and the golf gods taketh away. Just ask Aaron Cockerill.
The 30-year-old Canadian pro who plays mostly on the DP World Tour has quite the tale to tell after his adventures of the past week.
The summary goes like this: Cockerill made two holes-in-one during an eight-day span in competition and was quickly disqualified soon after the second one found the bottom of the cup. In all the excitement, he forgot to sign his scorecard and, yes, he was disqualified.
All of which begs the question, does the ace really count?
Cockerill collected his first hole-in-one during the first round of last week's European Masters in Switzerland. He used a 9-iron from 178 yards on the third hole and the shot earned him life insurance.
"My future children and my wife will be very happy about the prize," he quipped.
This week during the first round of the Made in HimmerLand event in Denmark, Cockerill dunked another shot for an ace, just a week after the one in Switzerland. This time the 1 did not come with a prize and was from 128 yards on the par-3 16th hole. Cockerill then proceeded to make a quadruple-bogey 8 on the 17th, and closed with a bogey on the last for what should've been a four-over 75 with an ace, three birdies, nine pars, three bogeys, a double bogey and the quad.
However, according to Cockerill's comment on Twitter, there was still enough of a buzz about his accomplishment after his round that he failed to sign his scorecard and was disqualified.
"And with some hole-in-one chatter in the recording area I forgot to sign my card and got DQ'd," he wrote followed by #haveaday.
So, it happened. Twice. But does the second one count? The disqualification technically scraps the entire round from the record books.