Reality Check
Bengals head coach Zac Taylor got carded at a Cincinnati bar hours after winning the team's first playoff game in 31 years
Up until Saturday afternoon, the Cincinnati Bengals hadn't experienced a playoff victory in 31 years. The last time it happened George Bush senior was still president, Super Nintendo had cutting-edge graphics, and dystopian sci-fi movies were still being set in the distant future of 2007. But all that changed this weekend, when Joe Burrow and co. led the Bengals to a massive home victory against the Las Vegas Raiders. Safe to say no one on the 2022 Bengals roster will ever need to pay for a drink in the city of Cincinnati again … provided they can get into the bar, that is.
That's Bengals tight end C.J. Uzomah on Thursday's edition of Good Morning Football. There Uzomah told a hilarious story about head coach Zac Taylor, who reportedly went down to Cincinnati's Mt. Lookout Tavern to present the game ball mere hours after Saturday's victory but instead of receiving a hero's welcome, he got carded by the bouncer. Not since Sputnik has anything crashed back to earth so fast.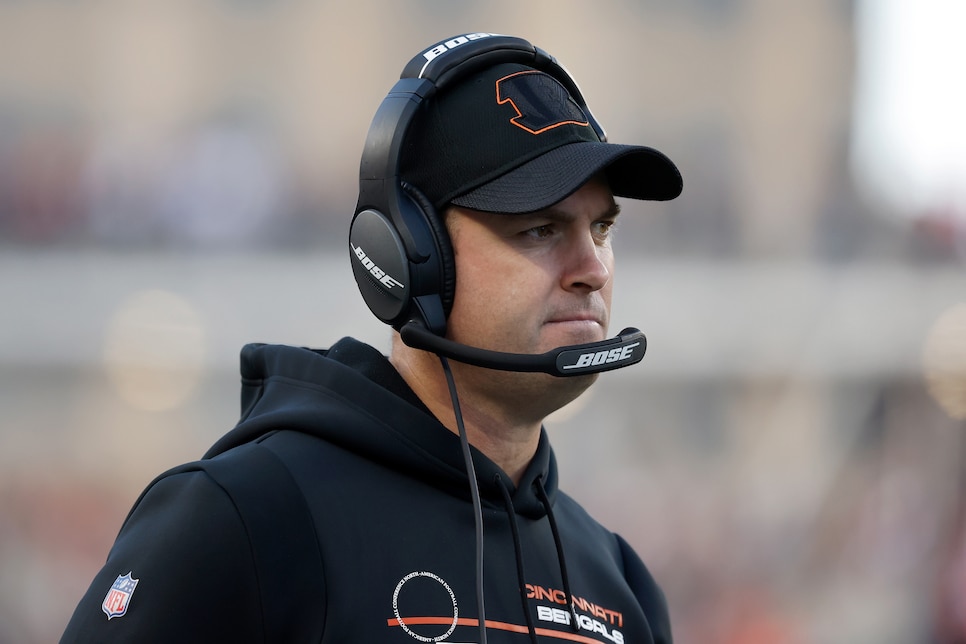 It's worth nothing that while Taylor does indeed have a baby face, he's not even the youngest coach in the NFL. That honor belongs to Sean McVay, who, at 35, is a full three years younger than Taylor. If you think McVay is getting carded while cruising Hollywood Boulevard with his Ukranian supermodel girlfriend, think again.
Then again, that's the price of being on the payroll of a team that has been consistently one of the worst in American sports for the past three decades. After awhile, people just sort of check out. Coach Taylor can help to change all that, however, starting this weekend with a big upset of number-one-seed Tennessee Titans. Pull off a win there, and Taylor might as well just leave his wallet at home.