The Loop
You've Got Questions, I've Got Answers
I've been answering readers' questions every month in the section we call Travel Trouble. I've also been answering individual readers via e-mail. Here are some of the exchanges I've had during the past few weeks.
Peter Haugen from Osterville, Mass.: On page 104 of Golf Digest's April issue, I got such a kick out of your description of Harbour Town I had to write. I played there a couple of years ago off-peak, paid over $300 and saw no signs of a forecaddie, gift packet or range balls. To add insult to injury I received no warning about a line of deadly thunderstorms that came in at the end of the round. I asked about this the next day and was told, "Oh sure, we have a siren for this sort of thing, but we leave at 6 p.m. every day, no matter what." On a lighter note, I agree that the Plantation Course is TO DIE FOR! Now I just have to play Pebble Beach before I go to that great putting green in the sky.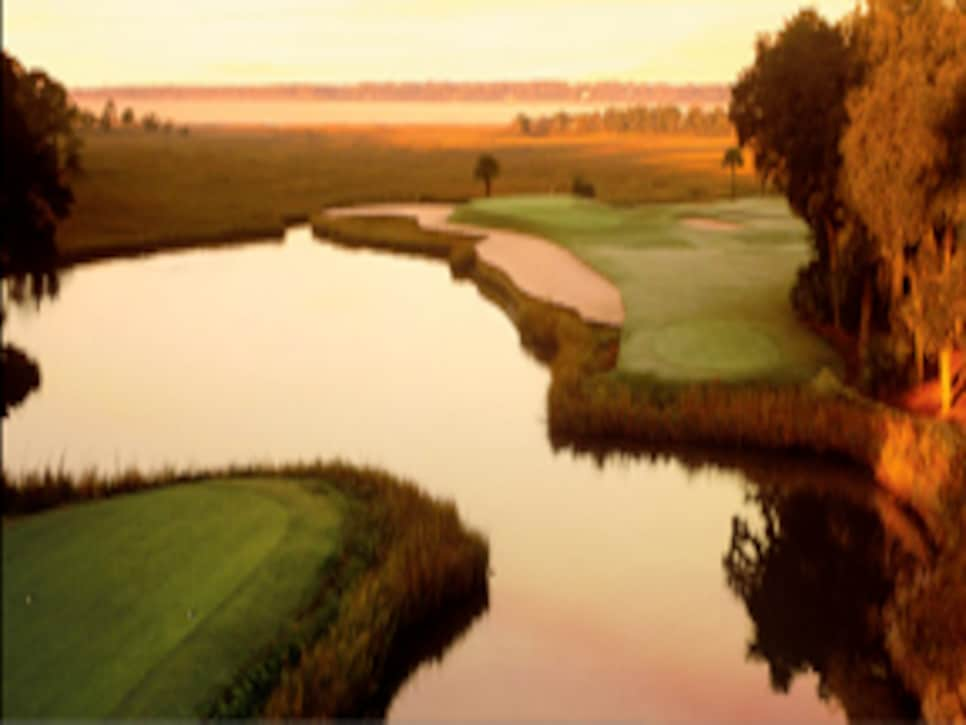 MG: Before you make your way to that great course in the sky (I heard they just punched those greens--postpone that trip for as long as possible), you may want to give Harbour Town a mulligan.
I spoke to Ben in the pro shop. Harbour Town (pictured) started its caddie program on March 5th, 2007. Your green fee gets you a forecaddie per foursome--gratuity is up to you. At the same time they started the caddie program, they also started providing range balls and gift packets--felt bags filled with tees, ball markers and a divot tool. You get a personalized bag tag at the end of your round.
On the subject of deadly thunderstorms, Harbour Town has an electronic notification system. The shop closes at 6:30 p.m., but the bag-drop staff stays until the last golfer has left the course and they're instructed to inform anyone on the course about weather warnings.
Michael Montisano from Dallas: When traveling with your clubs overseas, which travel bag is the best for protecting your clubs?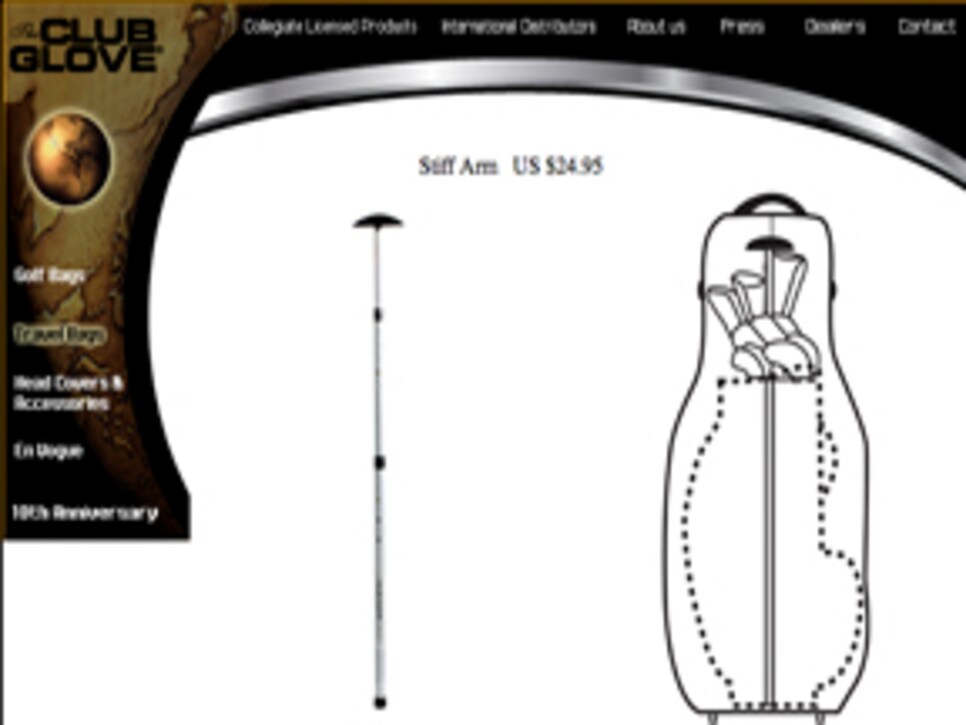 MG: I have two travel bags I like a lot. I have an Adidas bag that matches my luggage. It's slick and usually holds as much as I want to pack. The Club Glove holds more shoes and more dirty clothes on the way home.
I went to Mr. Style, Marty Hackel, for additional tips on keeping our sticks safe. Marty told me he used to buy a wooden hockey stick and cut it down to be a few inches taller than his driver. He'd stick it in his bag and that would protect his clubs. He'd also wrap his golf towel or his rain suit around the heads of his clubs for additional padding.
The modern hockey stick method is what's officially called the Club Glove Stiff Arm (pictured). It's adjustable and is $25 worth of invaluable assurance that you'll start and end your trip with 14 clubs.
I wish I could recommend a hard-shell travel bag, but I can't. They're difficult to fit into rental cars, hard to store under your bed in small Manhattan apartments and also seem to announce to the rest of the golfing world that your handicap is north of 30. It's a bad look and I've never met a real good golfer who uses one.
Chad Urban from Indianapolis: I'm going on vacation to the Dominican Republic and want to have my clubs shipped to the course I'm playing so I don't have to mess with them throughout my travel. Who do you recommend using?
MG: Whenever I ship anything I go FedEx. I've never liked the UPS "Brown" ad campaign, and I like the system FedEx uses to track packages. However, sending a golf bag to the Dominican Republic may not be a good call. FedEx International Services doesn't ship to all cities in the Dominican Republic. I called and asked how much it costs to ship a bag from New York to Santo Domingo, a city where FedEx delivers. You'll need an International Air Waybill, and when you declare a value, keep it under $2,500 or you'll need to file a shippers export declaration. "Uncle Sam gets involved with anything over $2,500," according to a FedEx operator. The priority two-day charge, picking up on a Monday and delivering on a Wednesday, is $746. The Economy charge, picking up on a Monday and delivering the following Monday, would be $537.
Rob Reggio from Seattle: I seem to be having difficulty finding a father and son training vacation. I've been searching the Internet trying to find a place I can take my 15-year old son in June, July and August for 3 to 5 days of training and golf. Somewhere in Southern California--we're novice golfers. Any suggestions?
__MG:__I spoke to some of our instruction editors. Here's their advice: