News
You'll never guess who's on the bubble for a PGA Tour card in the Web.com regular-season finale (OK, maybe you will)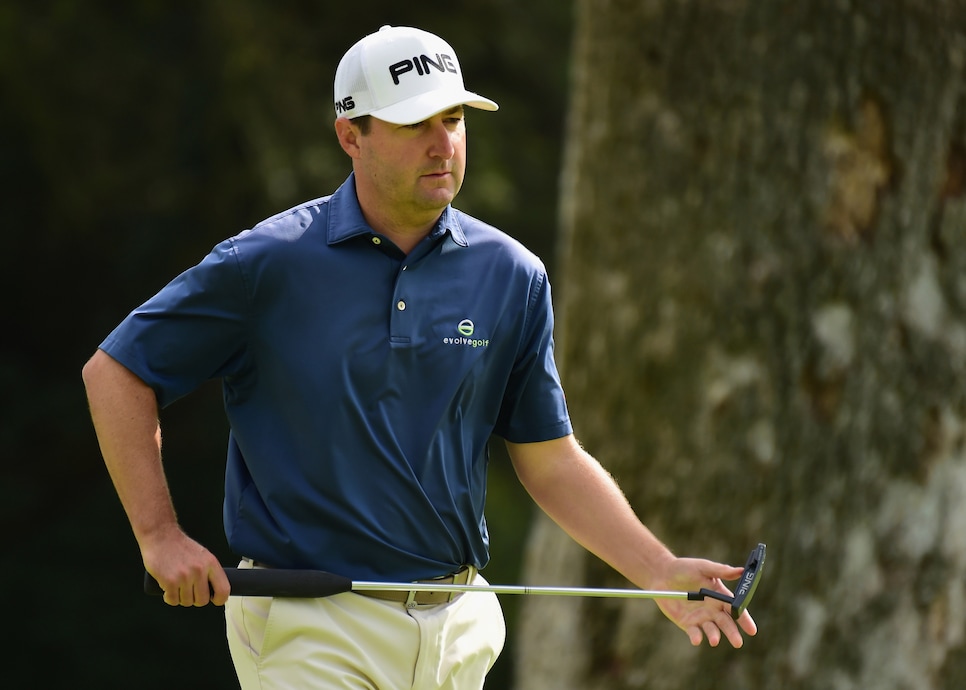 There are gluttons for punishment, and then there is Rob Oppenheim.
In 2015, the former NCAA D-II champion from Rollins College finished No. 26 on the Web.com Tour money list, one measly spot out of earning a PGA Tour card for the second time in his journeyman career. He gained some redemption, though, when he snuck into the No. 25 spot in the final event of the Web.com Tour Finals Series to earn a PGA Tour card by $101.
In 2016, unable to hold on to his PGA Tour card, Oppenheim went to the Web.com Tour Finals Series again and was No. 26 heading into the Web.com Tour Championship, just $392 out of the 25th spot that would have gotten him back to the big leagues. But Hurriance Mathew rolled through Florida and forced tour officials to cancel the Tour Championship, keeping Oppenheim from getting the chance to move inside the number. (As my colleague likes to say, a freakin' act of God kept him off the tour.)
Well, guess who is No. 26 on the Web.com Tour money list again entering the final event of the regular season, this week's WinCo Foods Portland Open? Yes, that would be Rob Oppenheim.
The 37-year-old Massachusetts native has had four top-10 finishes on the Web.com Tour this season, including a runner-up showing at last month's Utah Championship and a T-5 last week in Knoxville. Still, he's $6,257 short of Beau Hossler in the No. 25 spot.
"You really can't really make that up," Oppenheim told the Boston Herald of his déjà vu. "It's a good spot to be in, in the sense where I'm close. I'm definitely close to getting my tour card again. This year is a little more consistent, to be where I am without a win."
Interestingly, Oppenheim has one top-10 finish in a PGA Tour event this year, having gotten an exemption into the AT&T Pebble Beach Pro-Am (Pebble Beach CEO Bill Perocchi is a Massachusetts native who was his partner). He finished eighth, earning $216,000—more than his entire earnings on the Web.com Tour ($148,709).
On Thursday, Oppenheim was in the morning wave of players teeing off at Pumpkin Ridge G.C.'s Witch Hollow course, and shot an even-par 71 to start the Web.com event. That left him eight strokes back of leaders Conrad Shindler and Drew Weaver, and in a relatively precarious spot going into Friday's action.
Of course, if he can't make the cut and earn enough money to get inside there top 25, there is always Web.com Tour Finals again. But given his history there, you know Oppenheim would like to try to take care of business this week rather than leave things up to the golf gods or mother nature.