The Loop
You won't believe how much someone paid for a private golf lesson with Tiger Woods (Or maybe you will)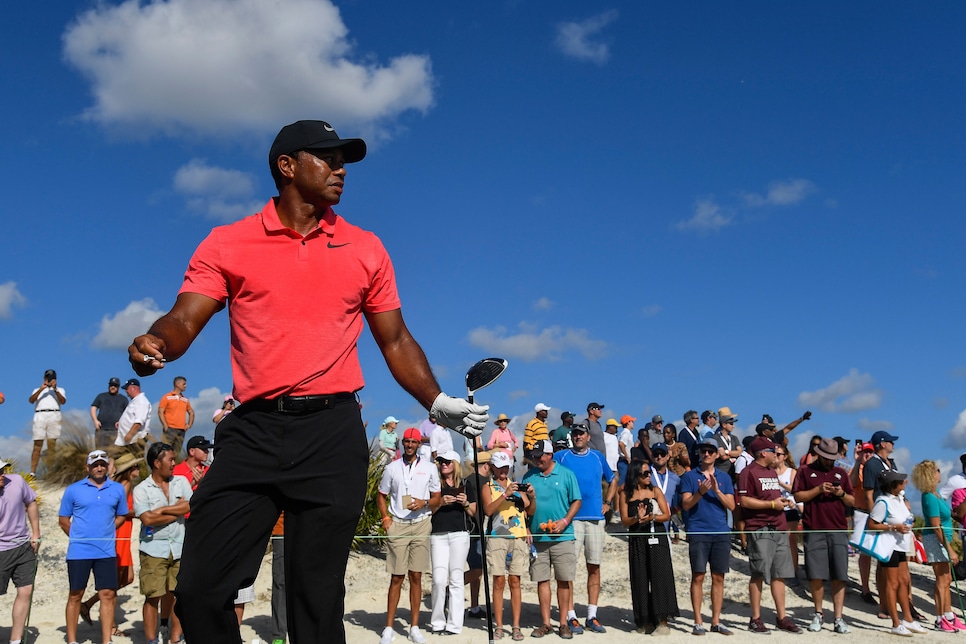 How much would you pay for a golf lesson with Tiger Woods? On Tuesday we learned what someone was willing to fork over for a private session with the 14-time major champ -- and let's just say you'd have to open your wallet pretty wide.
Tour pros Chris Stroud and Bobby Gates hosted a Hurricane Harvey Relief Pro-Am at the Woods-designed Bluejack National that raised over $1 million. According to our Tim Rosaforte, the lesson with Woods was a pretty large chunk of that.
Two HUNDRED and ten thousand dollars. That's nearly a quarter of a million dollars for a golf lesson!
But it is Tiger Woods. . . And it was for charity. . . . And apparently, it's a lesson for two. . . Sounds like a good deal to us.