News
Tiger Woods on his latest comeback attempt: 'I'm excited ... very pleased'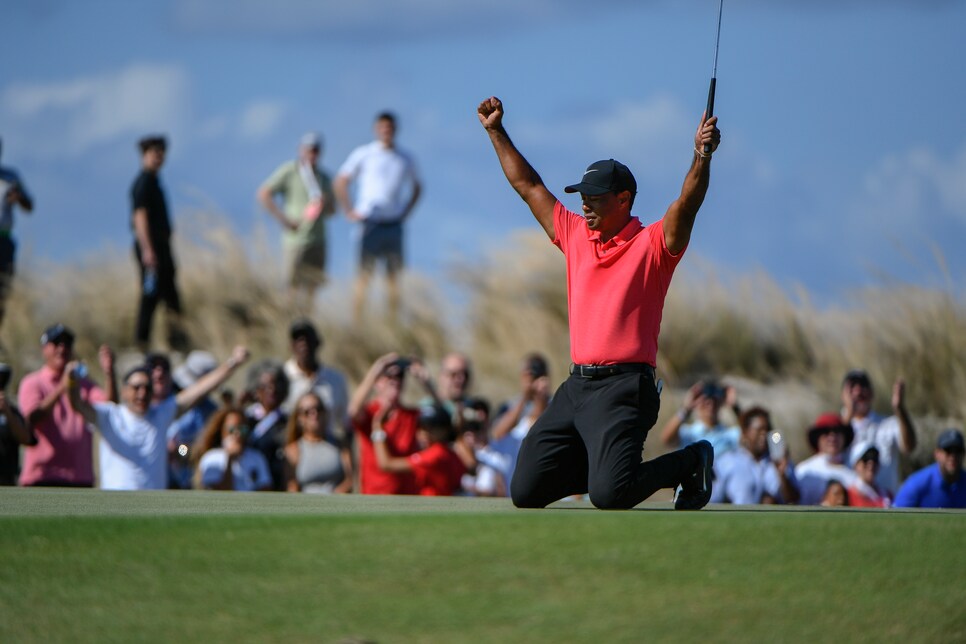 NEW PROVIDENCE, Bahamas — What to make of Tiger Woods' latest comeback?
From a pure golf standpoint, there were flashes of his former brilliance at various points through the week. He also tied for ninth in an 18-man field and finished 10 shots back of winner Rickie Fowler.
That's just a snapshot, though, and doesn't come close to telling the full story.
For four days, Woods drove it as well he has in 10 years, mostly looked good with the putter and, save for his opening nine on a blustery Saturday, largely controlled his ball.
"I'm excited," the 41-year-old Woods said after a 68 on Sunday to finish the week at Albany Resort eight-under 280. "This is the way I've been playing at home and when I came out here and played, I was playing very similar to this. Not quite hitting it as far, but I had the adrenaline going and overall I'm very pleased."
Woods played for nine straight days leading into the Hero and spent much of his time prepping for his first start since February by playing matches with Fowler, Justin Thomas and Rory McIlroy, among others. Doing so seems to have energized and, perhaps more importantly, motivated the 14-time major champion.
"These guys are awesome," he said. "They want to play almost every day. They want to compete, they want to see me back out there, and it's really nice to have that type of camaraderie."
They were impressed with what they saw, but curious how it would translate to the bigger stage with brighter lights.
That answer came quickly.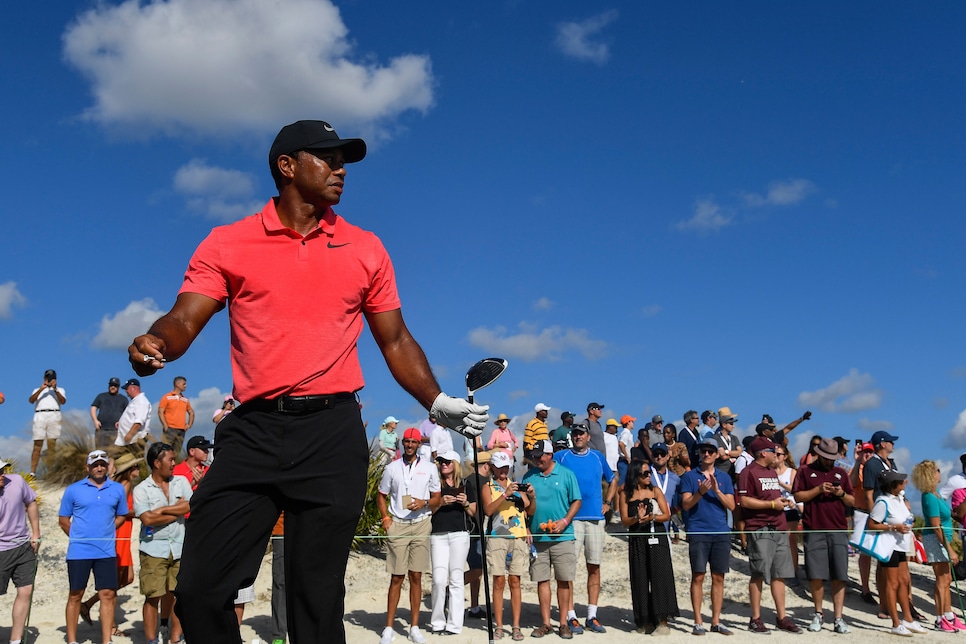 "What I saw on Monday when we played a practice round was effortless power," said Patrick Reed, who was the first to get with Woods at Albany.
By the time the shots counted for real that part was particularly noteworthy, too. Woods twice tied for the lead during Friday's second round and twice this week went out in 31, including on Sunday. He also routinely outdrove his playing partners, which included the long-hitting Thomas, and was for the most part crisp in other areas of his game as well. His performance jumped him from 1,199th in the World Ranking to 668th.
A year ago, Woods led the field at the Hero in birdies but also topped the list in bogeys. This week, he hit 34 of 52 fairways and 46 of 72 greens, ranking seventh in the field in both. He also made 17 birdies and a pair of eagles and was closer to the middle of the pack on the bad holes with 11 bogeys and one double bogey.
The flip side was Woods' well-documented short-game struggles on the grainy grass of Albany, though some of that had to be expected given 301 days of competitive rust to flake off.
Perhaps most revelatory, however, was something Woods said on Sunday when it was all over.
"When I was struggling with my back, the world seemed very small," he said. "Day-to-day stuff was very difficult for me to do. Now I'm able to sit back and enjoy it a little bit, talk to more people, go out to more dinners and it's been really nice."
A healthy and able Woods is nice for golf, too.
With the latest chapter written, the question now is where does the story go from here?
Though he was non-committal about his schedule, Woods has always been a creature of habit. Translation: It would hardly shock anyone if we next see him at Torrey Pines in the Farmers Insurance Open seven weeks from now.
That should allow plenty of time for the latest comeback to sink in, what it means and what the future holds.
The good news is that it includes Woods. Golf is better that way.