The Loop
You might not be able to win the U.S. Open, but you can own one of the trophies
To get his hands on the U.S. Open trophy and gold medal that come with winning the championship, Jordan Spieth had to practice for a lifetime--plus, make a birdie on the 72nd hole at Chambers Bay.
That kind of accomplishment might be out of your reach at Oakmont in 2016 -- or forever -- but you can claim a bit of the championship sparkle for your own for the right price.
Up for sale is journeyman pro Tony Manero's gold medal he earned for capturing the 1936 U.S. Open at Baltusrol, along with the competitor's badge he used to get inside the ropes that week.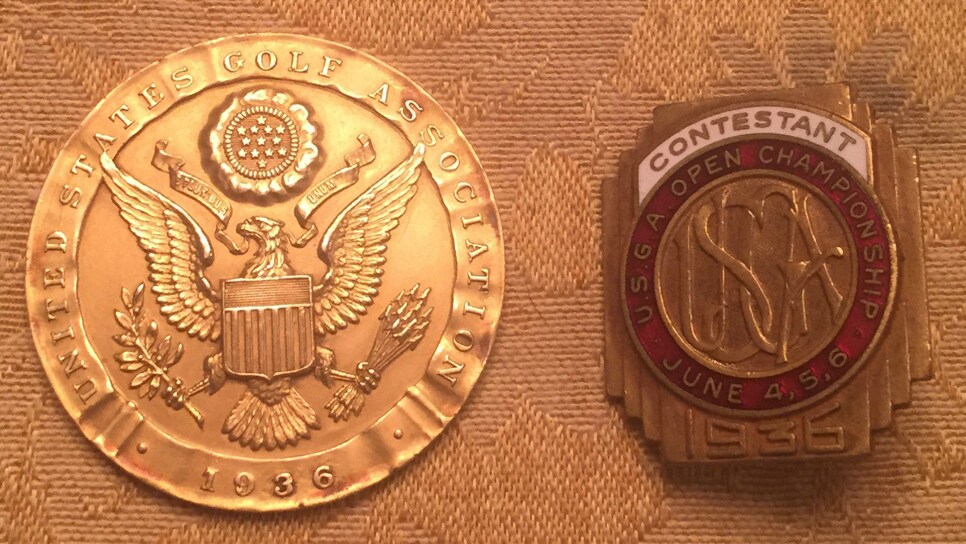 According to the listing, the gold medal -- presented to each champion along with a replica of the U.S. Open trophy -- is one of only five in private hands, making it one of the rarest pieces of golf memorabilia around. The relatively unknown Manero won the title by shooting a course-record 67 in the final round, earning the seventh of his eight career PGA Tour titles.
The starting bid for the treasures is $115,000 -- or about what the seven guys who tied for 18th at Chambers Bay earned for their week of work.