News
You know who else is psyched for the Reed-Spieth Showdown? Rory McIlroy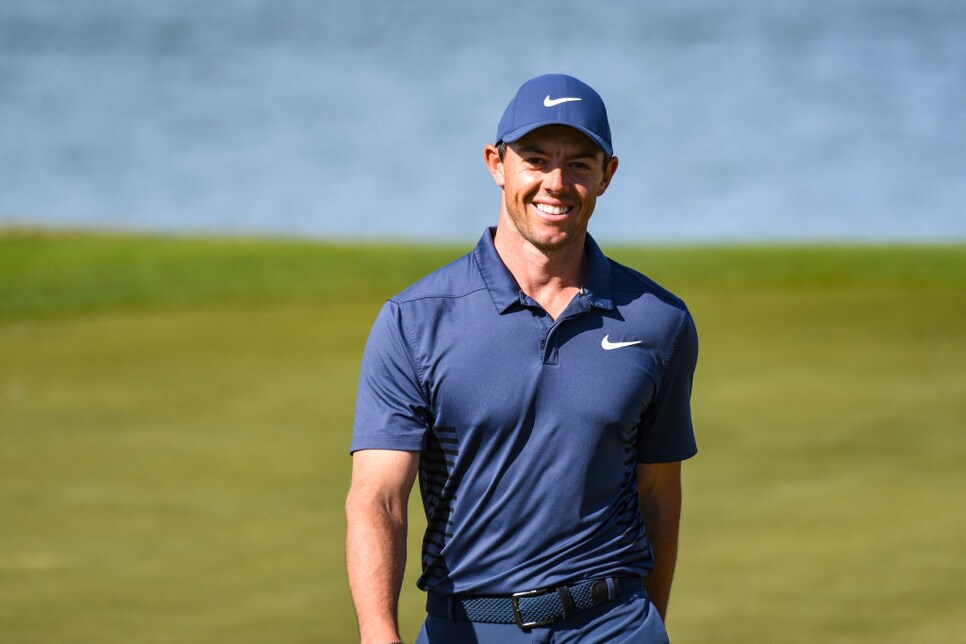 At the tail end of Rory McIlroy's post-match presser on Thursday—he defeated Jhonattan Vegas, 2 and 1, to keep his weekend hopes alive—he was asked if he had any interest in the ultra-hyped Jordan Spieth vs. Patrick Reed showdown. Rory's eyes lit up, and the question hadn't left the journalist's mouth before he interrupted:
"I have a lot of interest in that," he said, drawing laughs. "What time are they playing?"
When told they had an afternoon tee time about four hours after his early match teed off, McIlroy was ecstatic.
"Hopefully I get done early, I can watch it."
Finally, as they dragged him off stage, he was asked what outcome he hoped for. Without missing a beat, he said, "Penalty drops everywhere."
Spieth and Reed are 2-0 in the group stage, and the winner will move on to Saturday's round of 16. Interest in their match has been sky-high since Reed was drawn in Spieth's group at the selection show Monday night, and it has remained, by far, the biggest storyline of the event. The two are Ryder Cup teammates and friendly rivals, and if the initial hype wasn't enough, Reed upped the ante earlier on Thursday with a half-incendiary, half-hilarious comment about their experience together at the Hazeltine Ryder Cup.
They tee off tomorrow at 1:32 p.m. Austin time.