News
Patrick Reed had the perfect response when asked about Jordan's Spieth's match play strengths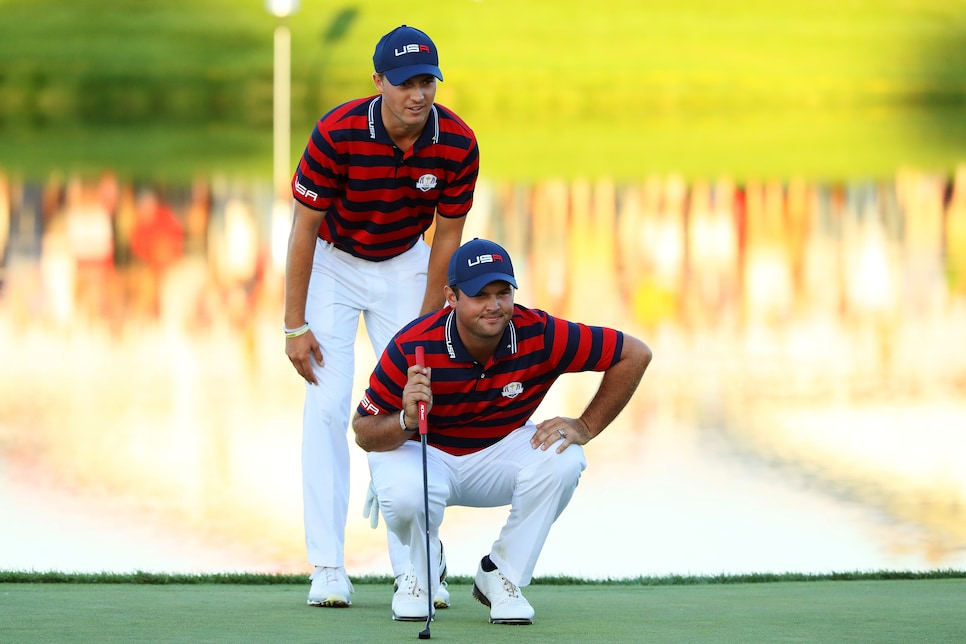 It's happening. Finally, this Friday. Jordan Spieth versus Patrick Reed, a battle that justifies the existence of the WGC-DellMatch Play. Both players won their opening two matches, preserving the importance that was inherently touted when the match was announced on Monday.
Spieth and Reed made sure not to overlook Charl Schwartzel and Haotong Li, the other members of their pod, during the build-up. But now that the International players have been disposed and the collusion course draws near, Team USA's dynamic duo can't avoid the rumble. In fact, judging by this Reed quote, they are playing into the hype.
For, following his match against Schwartzel, Reed was asked about Spieth's strengths in match play. Reed's response did not disappoint:
Said with humor, of course. Although the same could be said of his, "I guess my name needs to be Jordan Spieth" incident with a rules official at Bay Hill. (Speaking of which, if Spieth had a sense of humor, he will bring his own rules official to the first tee tomorrow.) Many a true word is spoken in jest.
The pair is set to tee off at 1:32 p.m. Austin time on Friday. The future of American golf may never be the same.