The Loop
You can't get into Newport C.C., but $45 million puts you right next to it
In the Gilded Age (1870-1900, for those who cut American History to go smoke behind the gym), Newport, Rhode Island was the summertime playground for East Coast old money. Families like the Vanderbilts, Astors and Belmonts outfitted "cottages" to serve as part-time party palaces.
You might not have 500,000 cubic feet of marble (or $260 million) to replicate the Vanderbilts' 50-room Marble House on Bellevue Avenue, but something slightly lower key -- and closer to Newport Country Club -- is available for the right deep-pocketed buyer.
The "Seaward" estate covers 45 waterfront acres along Ocean Ave., adjacent to Newport's 17th hole and Brenton Point State Park, and features a 7,700 square-foot, six-bedroom, six-bath main house and a 3,576 square-foot, three-bedroom guest house. Previous owners once used the extra acreage for a private game preserve, but now you'd have to make do with rolling lawns and a deep-water dock on Prince's Cove.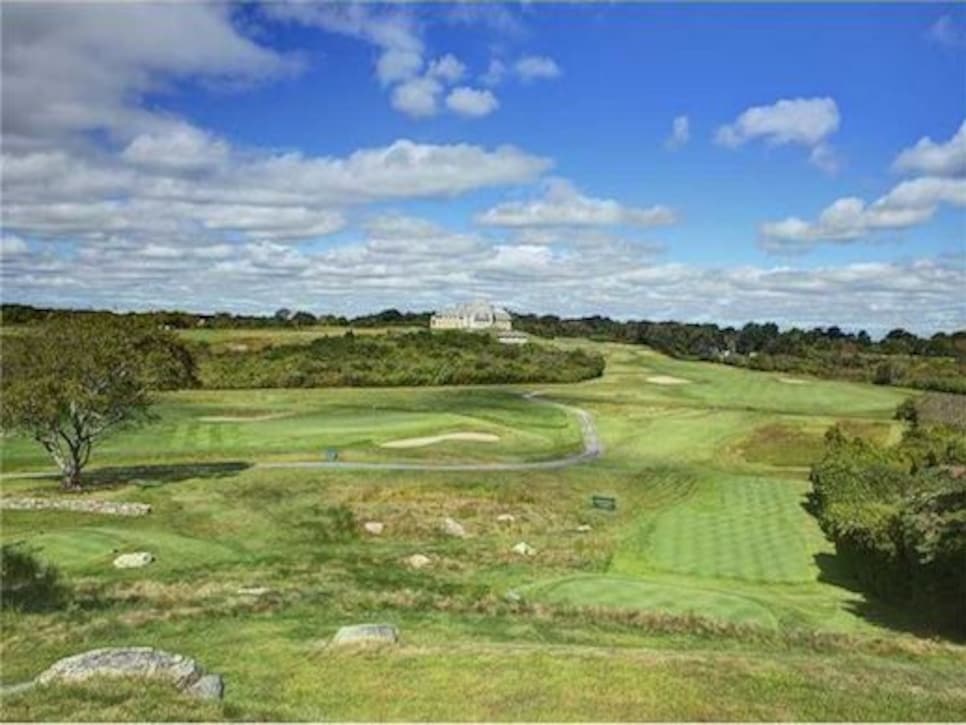 It's listed at $45 million, but the property has been for sale since late 2013, so the sellers might be willing to make a deal. If part of the plan is to play Newport C.C., you'll have to have some blue blood to go with your bank account. A membership to the decidedly private -- and ultra-old money -- club is definitely not included.