You can win a dinner with Jack Nicklaus and golf at The Bear's Club. But it's going to cost you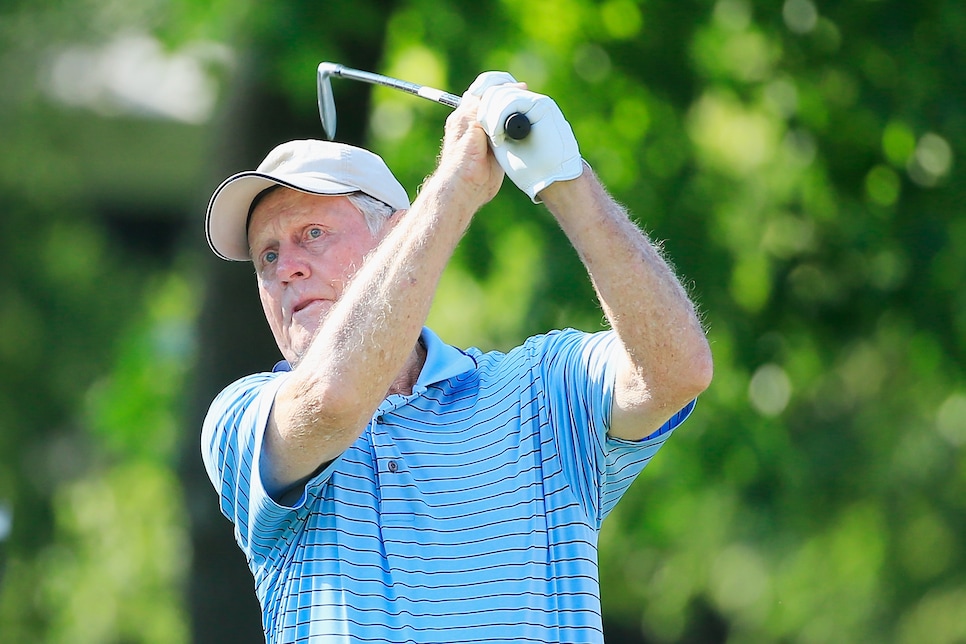 A private dinner with Jack Nicklaus is an aspiration seemingly unattainable to us mere mortals. But, thanks to a charity auction, that dream can become your reality.
As long as you don't mind emptying the bank account.
With a current bid of $42,000, CharityBuzz is offering the chance to break bread with the greatest golfer of all-time in the confines of The Bear's Club, ranked one of Golf Digest's Top 10 Golf Courses in Florida. The lucky winner gets more than just a meal with the Golden Bear, however. Included in the package is a three-night stay at one of the club's villas, along with at least one round of golf at The Bear's Club signature track.
Bidding is open until December 21st, 12:00 p.m. Proceeds of the auction go to One Drop and Nicklaus Children's Health Care Foundation.