The Loop
You can now buy Costco-made golf balls, because of course you can
The fact that you can buy golf balls at Costco is not news, since you can buy pretty much anything at Costco: food, pants, TVs, car parts. For years, golf equipment, including balls, have been among the hundreds of offerings at the warehouse chain.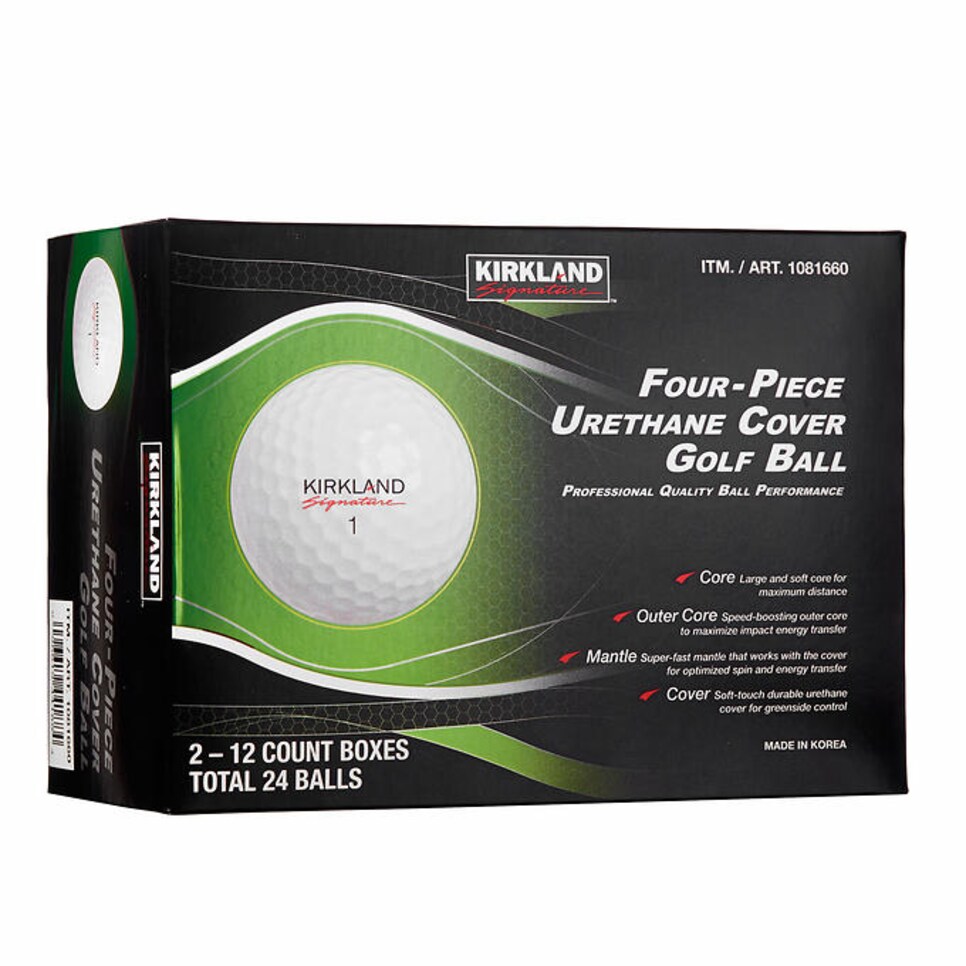 The balls, USGA conforming and made by a third-party vendor in Korea, boast what Kirkland is calling its "signature speed-boosting outer core," which helps "maximize impact energy transfer." That could be marketing jargon, but customer reviews on Costco's website and elsewhere have been largely favorable as well, particularly when factoring in the price.
On the 2016 Golf Digest ball Hot List, the cheapest ball was the Pinnacle Soft at $16 (which is Surlyn-covered), with most balls costing more than twice the Kirkland ball.