The Loop
Yet another parallel between Tiger Woods and Jack Nicklaus
Beyond the bare fact of winning the Arnold Palmer Invitational in convincing fashion for his first PGA Tour victory in 30 months, are there any omens for Tiger Woods heading into next week's Masters and his attempt to win his first major championship since the 2008 U.S. Open?
Sure, Woods' iron play and putting created a lot of chatter at Bay Hill and were keys to his win, but his driving has been excellent all season. How good? Through the API, Woods leads the PGA Tour in total driving (which combines a player's rank in driving distance and fairways hit). He is ranked 20th in distance with a 298.1-yard average and 14th in accuracy at 67.94 percent -- his total of 34 far ahead of the two players who are T-2 with 76 in the category, Hunter Mahan and John Rollins.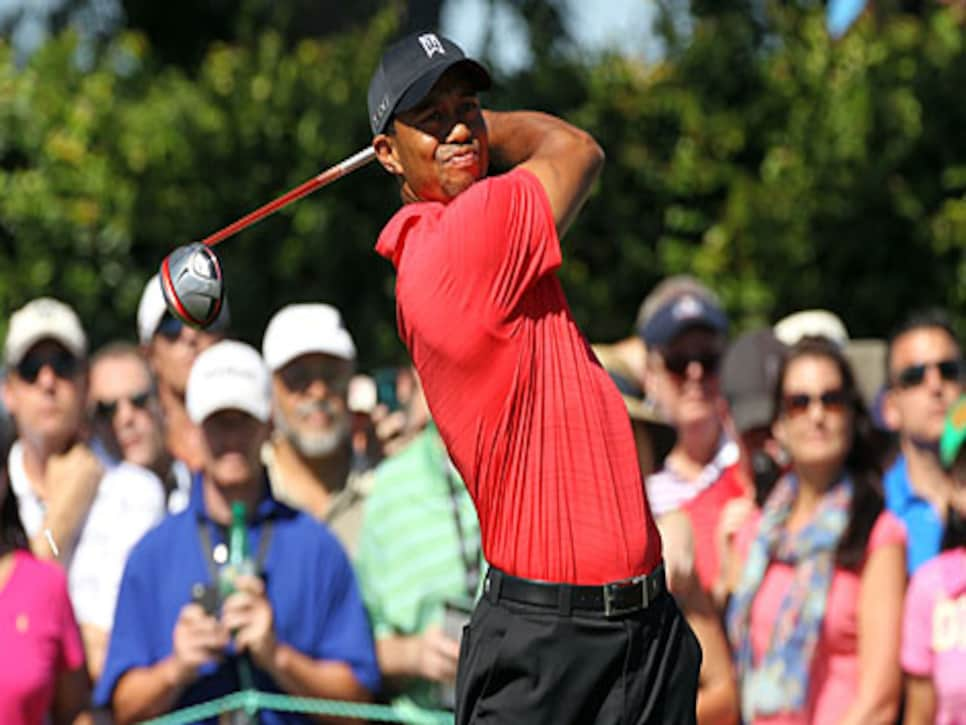 Photo: David Cannon/Getty Images
Woods' No. 1 ranking in total driving is exactly where he finished his monster 2000 season when he counted three major titles among his nine PGA Tour victories. Twelve years ago Woods was second in driving distance (298.0 yards) and 54th in fairways hit (71.22 percent) for a 56 score in total driving.
The stats alone point favorably toward a mid-career resurgence for Woods, but he should also be heartened by what the icon whose major record he is chasing did when he revived his game and won two majors in 1980. Jack Nicklaus, who tweaked his swing to make it less steep after a dismal 1979 season, led the tour in total driving in 1980. The Golden Bear was 10th in driving distance (269.0 yards) and 13th in fairways hit (71.22 percent).
Confident off the tee, Nicklaus won the U.S. Open and PGA Championship at age 40. Two major wins in a year? At 36, eager to snap his Grand Slam drought, Woods would sign up for that right now.