The Loop
Yes, there are parts of Jim Furyk's swing you should copy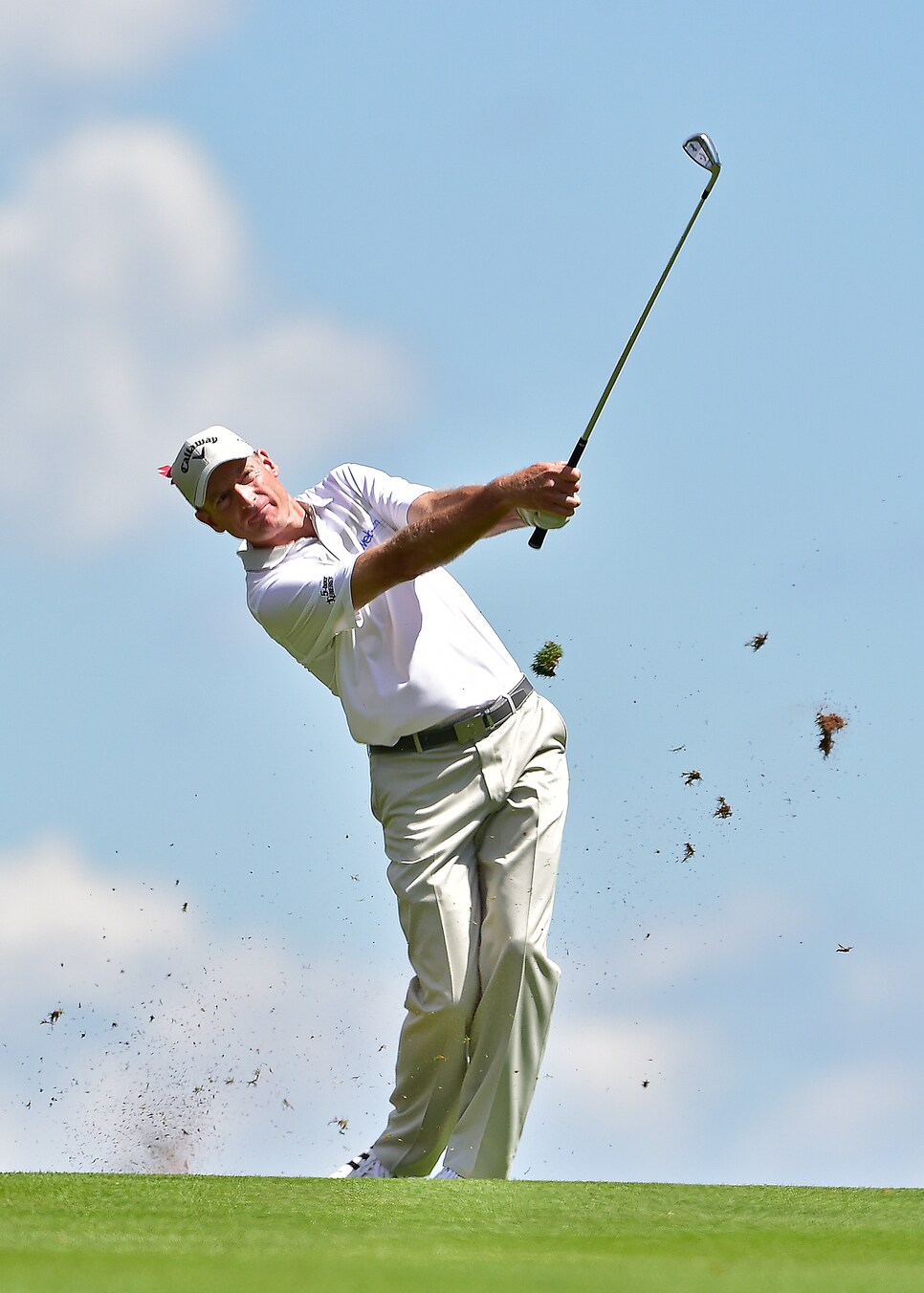 If you were waiting for a bomber to overpower a PGA Tour course with a classic-looking swing to break the all-time scoring record, you'd still be waiting.
Jim Furyk used his funky-looking swing and (relatively) short tee shots to shoot 58 in the final round of the Travelers Championship outside Hartford. Furyk hit all 18 greens, made 10 birdies and holed out for eagle from the fairway to break the scoring record he shared with five other players after recording a 59 at the 2013 BMW Championship.
All of it happened on a day when Furyk averaged about 275 yards off the tee--short by PGA Tour standards. His iron play was right on, and the TPC River Highlands has long been known as a birdie paradise.
Furyk's dramatically upright, awkward-looking swing won't win any beauty pageants, but it has been one of the most reliable actions on tour. It looks virtually the same as when Furyk turned pro in 1992--$66 million ago.
"He owns his swing, and he repeats it every time," says top Alabama teacher Tony Ruggiero, who is based at the Country Club of Mobile. "He's great at impact, and that's what's important."
Furyk's unorthodox swing works in one important way that many amateur players need to copy: it lets him keep the club in front of his body throughout the swing, says Ruggiero. "Too many slicers try to hit the inside of the ball ball pulling or twisting the club inside on the backswing, which actually makes it harder to get back to the inside of the ball. Instead, you should try letting the club go more up and out on the way back, which would help it fall more inside on the way down."
Looking for one thought? Try this one: "Keep the clubhead outside your hands on the takeaway, turn your body and let the clubhead stay outside," says Ruggiero.
If your playing partners laugh, let them. Make birdie and take their money.