The Loop
Yes, Jim Nantz will have his own Vineyard Vines golf apparel line—because he's Jim Nantz
So it comes as no surprise that Nantz announced a partnership with apparel company Vineyard Vines to develop a signature golf-apparel collection that will have his touches all over it.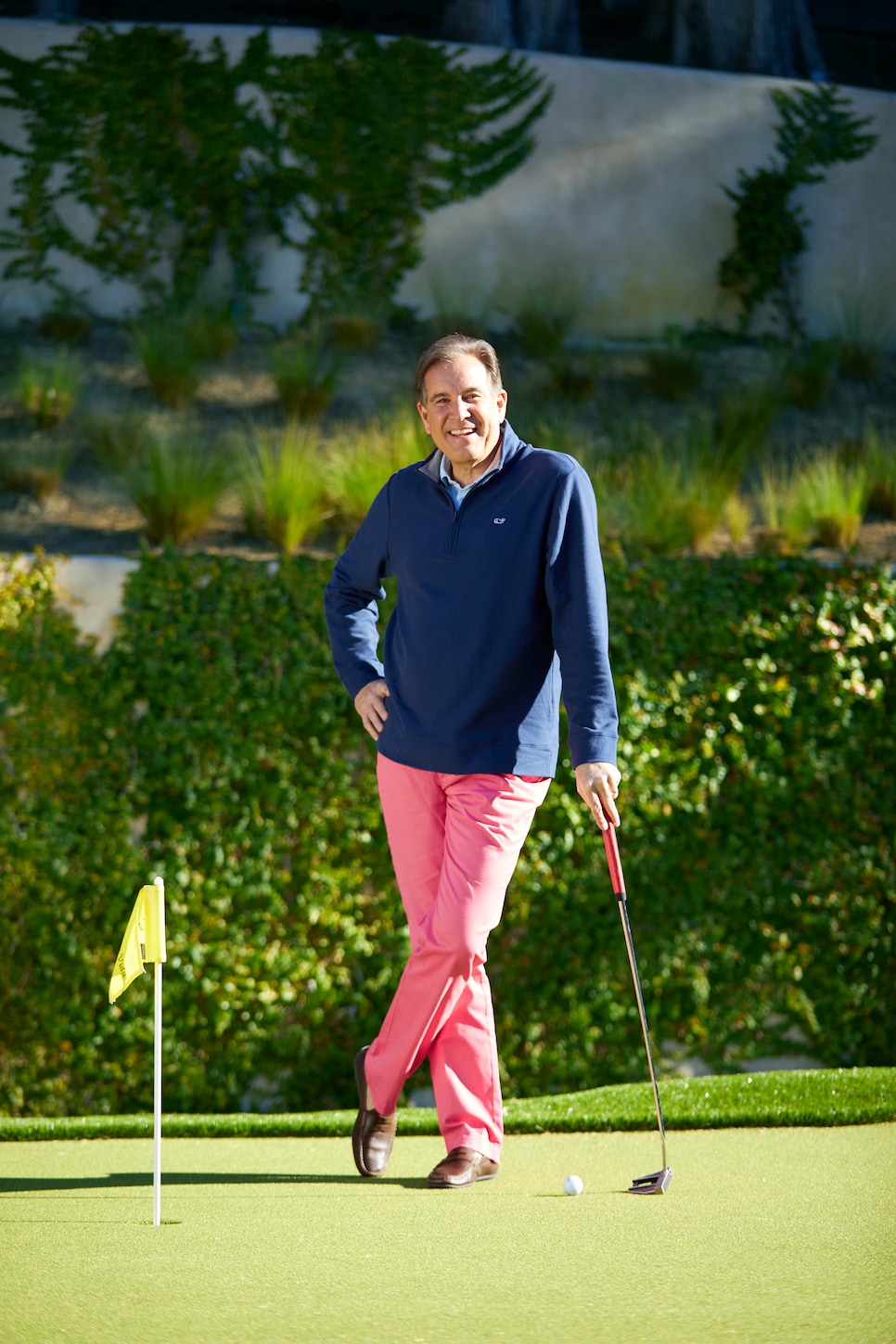 The company says it's targeting 2019 as the launch date for the line, which will feature on-the-course apparel for men, women and children—in addition to off-the-course items and accessories. No details on specific products are available yet, but expect the Nantz Line to jive with Vineyard Vines' typical offerings of whimsical, fun pieces.
The 30-year broadcasting veteran also collaborated with the company in Spring 2017 on its "Forget-Me-Knot" line, which helped raise money for Nantz's National Alzheimer Center (NNAC) at Houston Methodist Hospital, honoring his late father, who was inflicted with the illness for 13 years before his passing in 2008. That inspired Nantz's book, too, "Always By My Side."
"[Vineyard Vines founders Shep Murray and Ian Murray] and Vineyard Vines have been incredible partners with our philanthropic efforts through the Forget-Me-Knot collection," Nantz said. "I could not be more impressed by their commitment to this important cause for me and my family. While that will continue, I am elated by the new golf lifestyle brand we are creating that will reflect a love for the sport and the virtues it represents. Golf is a central part of my life and I look forward to working with the great folks at Vineyard Vines to create an authentic golf apparel brand that speaks to the golfer."