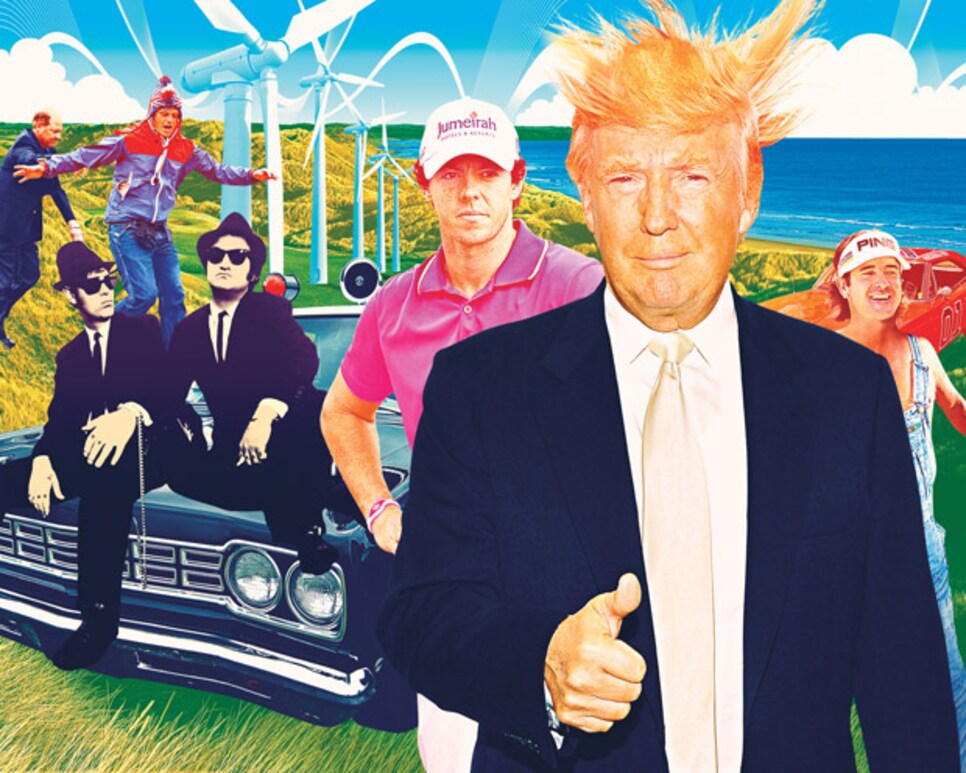 1. Why did Donald Trump oppose a proposal to build wind turbines within sight of his new golf course in Scotland?
(c) "They're hell on my hair."
2. Who said, "Historically, we suck in the Ryder Cup"?
3. Johnny Miller's singles record in the Ryder Cup:
4. My reaction when Tiger Woods said he wants to be a Ryder Cup captain someday:
(b) Why not? His 9-16-1 record as a partner says he's always been a team guy.
(c) I don't know. He might want Steve Stricker as a co-captain.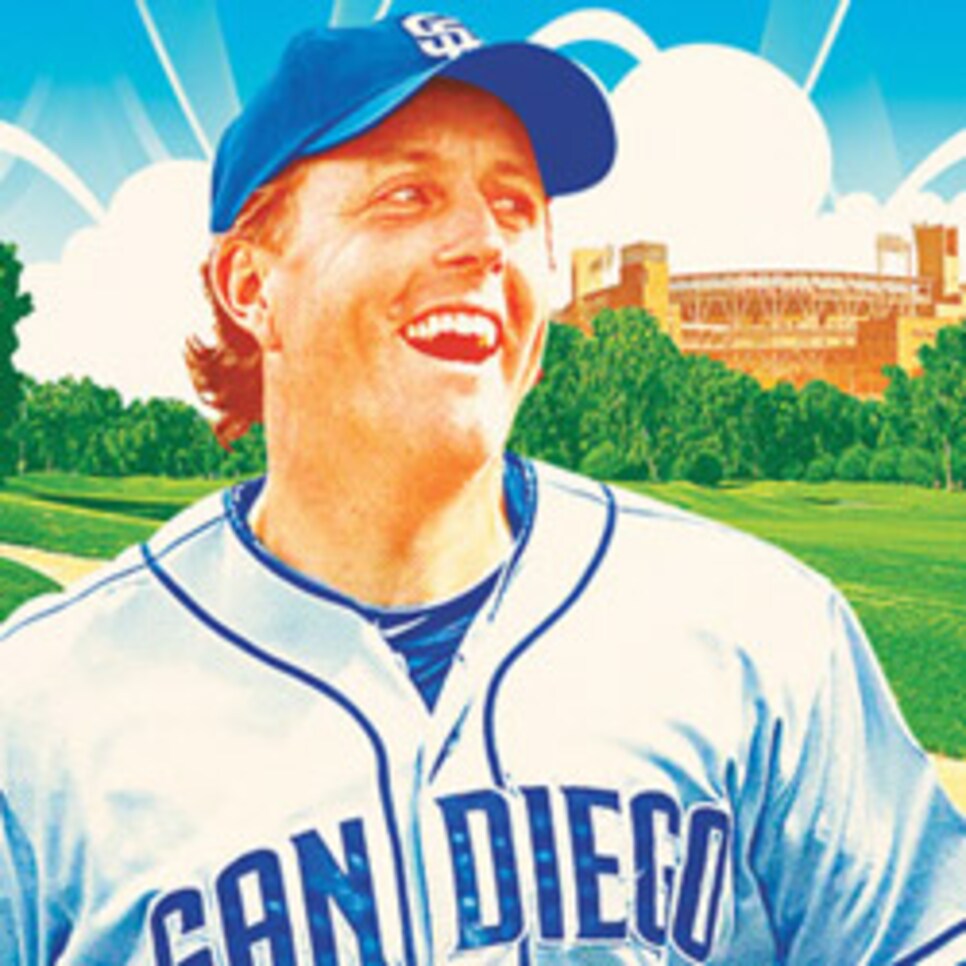 5. What was the most extravagant acquisition of the year?
(a) Phil Mickelson buying part of the San Diego Padres.
(c) Bubba Watson buying the General Lee from "The Dukes of Hazzard."
(c) Ian Poulter taking delivery on a custom Ferrari.
(d) Kevin Na buying time to hit a golf ball.
6. What do you call competition played after the Ryder Cup?
7. Phil Mickelson shooting 64 to Tiger Woods' 75 in the final pairing at Pebble Beach was the worst head-to-head encounter for Woods since...
8. What would have made Rory McIlroy's last-minute arrival at the Ryder Cup even more memorable?
(a) If he had popped out of the car wearing a tux, like Walter Hagen.
(b) If he had popped out of a cop car being driven by the Blues Brothers.
9. Greg Norman said Tiger Woods is intimidated by Rory McIlroy. Who intimidated Greg Norman?
10. What else about Rory McIlroy intimidates fellow golfers?
(b) Girlfriend Caroline Wozniacki's underwear ad.
11. What happened when Rory attended a tennis exhibition between Caroline Wozniacki and Maria Sharapova?
(b) Rory asked Sharapova if she'd be interested in doing an underwear ad, too.
(c) Rory gave some thought to Sharapova being easier to pronounce than Wozniacki.
12. Which television show is most popular with PGA Tour players?
(a) The Weather Channel's "Wake Up with Al."
(b) "Dancing With the Pars."
(c) "Keeping Up With the Cars & Cash Again."
(d) "Real Housewives of Augusta, Ga."
13. How John Daly shot an 86 the day after a 63 during a tournament in Las Vegas:
(c) Realized everything he makes in Vegas stays in Vegas.
(d) Thought he won with an 8, a 3 and two 6s.
14. Name the biggest milestone in golf in 2012:
(a) Tiger Woods passing Jack Nicklaus for PGA Tour career wins.
(b) Keegan Bradley curing his spitting habit.
15. How we'd describe the shot that Bubba Watson hit to win the Masters:
(a) A rope hook under, over and around trees and bushes and onto the green.
(b) A green jacket in regulation.
16. In 2012, Tiger Woods surpassed $100 million in PGA Tour career earnings. Who is second in all-time PGA Tour career earnings?
17. Mark O'Meara is still a little aggravated because...
(a) He has never been named Ryder Cup captain.
(b) He keeps losing to Tiger in rock-paper-scissors for the dinner tab.
(c) People keep calling him Mark McCumber.
18. How I knew the playoff between Paula Creamer and Jiyai Shin was taking too long:
(c) I noticed the leaves falling.
19. What happened when the Jungle-Bird character crashed the U.S. Open trophy ceremony?
(a) He was tackled by the USGA's Mike Davis.
(b) It was determined that Davis' tackle was "no harm, no fowl."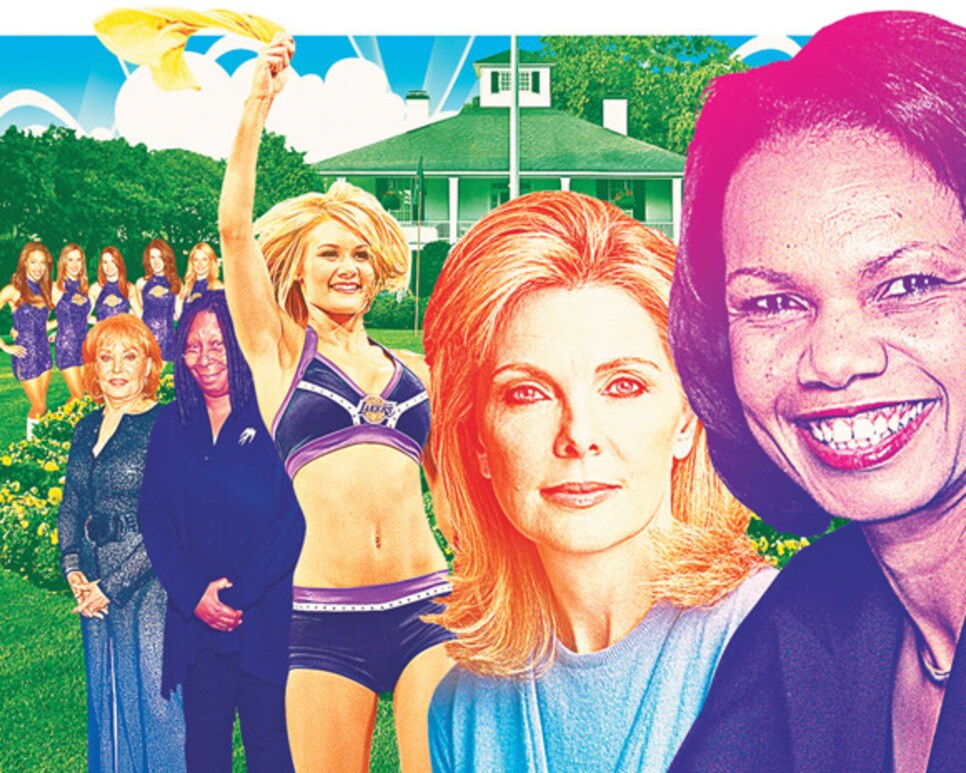 20. After Darla Moore and Condi Rice became the first women members at Augusta National...
(a) Barbara Walters, Whoopi Goldberg and six Laker Girls applied for membership at Pine Valley.
(b) Ten PGA Tour pros on the bottom of the money list applied for membership on the LPGA Tour.
21. What did Sergio Garcia do in 2012?
(a) Smashed a microphone.
(b) Opened a tournament with nine-hole scores of 31-44.
(c) Made a 12 on a par 4.
(e) Made a late rally to beat Jim Furyk in the Ryder Cup.
(f) Admitted he doesn't have what it takes to win a major.
22. What was the worst moment of 2012?
(a) I.K. Kim missing a one-foot putt for a victory.
(b) Kyle Stanley losing a seven-stroke lead at Torrey Pines.
(c) Adam Scott blowing a four-stroke lead with four to play in the British Open.
(e) Seeing Phil Mickelson use the saw putting grip for the first time.
23. My reaction to entering the World Golf Hall of Fame:
(a) I was flattered to be the first vertical writer inducted.
(b) I thought the robe was too short and the scepter too heavy.
(c) I hoped I wasn't taking a spot away from Marty Furgol.