First Cut
XXIO X irons: What you need to know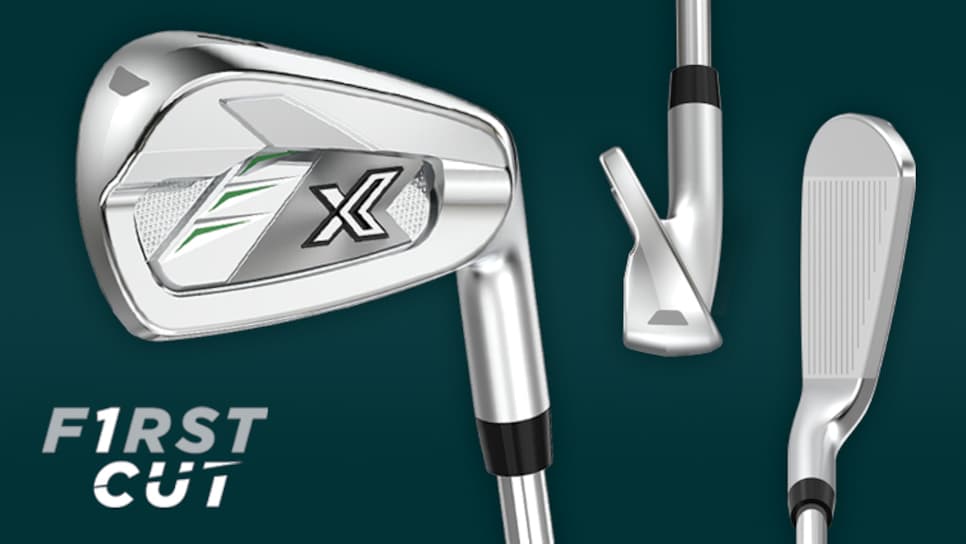 WHAT YOU NEED TO KNOW: The new XXIO X irons are aimed at the better game-improvement player who has started to see a decline in distance. Helping to get those yards back are a new high-strength steel face plate that gets as thin as 2.1 millimeters, a "rebound frame" where a groove is etched into the edge of the backside of the face, thus reducing rigidity in that area and creating more spring in the lower portion of the face.
PRICE/AVAILABILITY: The XXIO X irons will be available starting Feb. 11 at a price of $200 per iron.
THE DEEP DIVE: The XXIO X (not the Roman numeral designation for "10" but instead pronounced "eks") irons employ a myriad of technologies previously used not only in XXIO products, but in irons from sister companies Cleveland and Srixon.
Key to achieving the speed portion of the equation is a thin (just 2.1 millimeters) face plate from a high-strength steel. This combines with a channel etched into the edge of the backside of the face that reduces rigidity, creating more of a spring for shots hit lower on the face.
The irons, which feature less offset than the XXIO 12 irons, use high-density tungsten-nickel weighting in the toe of the 5- through 7-irons to raise the moment of inertia to boost stability on off-center strikes. Close attention was also paid to the center of gravity location, with it being positioned lower in the long irons to foster a higher launch angle and higher in the short irons to promote a more controlled flight.
Grooves are specific to loft as well. As the loft increases, the grooves become deeper and spaced closer together, enhancing spin for more control on approach shots. On the face, a laser milling is applied vertically across the face to help provide spin consistency under both wet and dry conditions.
The V-shaped sole—a hallmark of many Srixon and Cleveland irons—has an elevated leading edge as well as more bounce. That produces less drag than a typical flat sole, allowing shots hit fat to still get through the turf.
Lighter weight is a critical component of super game-improvement irons and while the shafts are decidedly lightweight, one of XXIO's key technologies requires selectively adding weight in a spot designed to make your swing better. Called "Weight Plus," weight is put in the butt end of each iron to raise the balance point higher than would otherwise be possible. This promotes a better wrist cock and hand position at the top of the swing resulting in a more efficient move into the ball. This is a specialized focus on the biomechanics of the least skilled golfers to improve their control to the point that they can execute a reliable swing.
The XXIO X irons will be available starting Feb. 11 at a price of $200 per iron.