Well Played
Xander Schauffele shares adorable third grade yearbook photo that proves he knew he was PGA Tour bound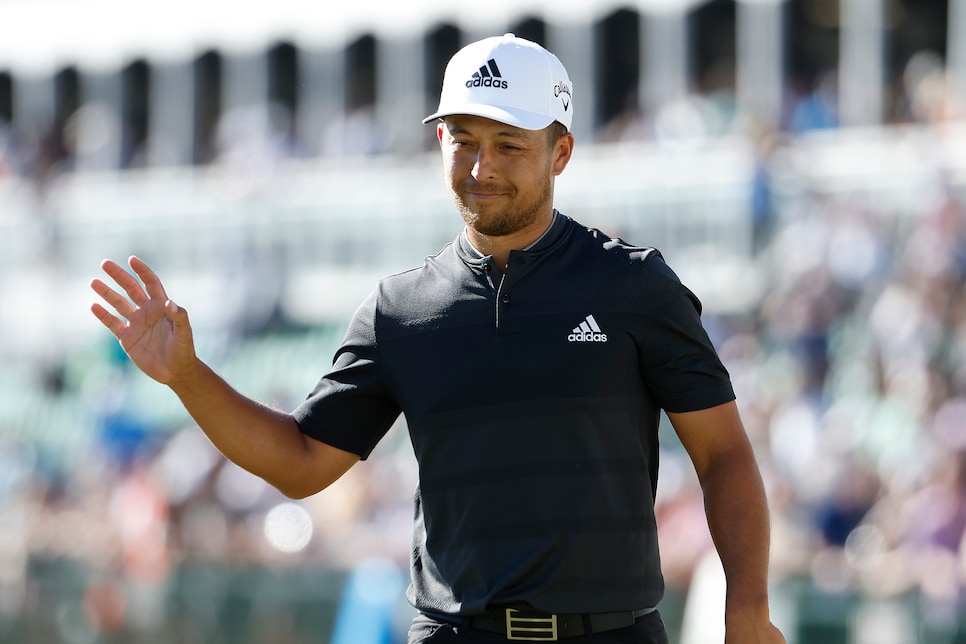 Xander Schauffele is a four-time PGA Tour winner, a Ryder Cupper, and an Olympic gold medalist. At 28, he's certainly achieved a lot. But if you hopped in a time machine and went back 20 years, young Xander probably wouldn't be surprised by all his success.
You see, Xander has believed known for a long time that he would make a living as a golfer. And he proved that by sharing an adorable photo from an elementary school year book in which he clearly laid out what he wanted to be: "Professional Golfer."
Awwwwww. "#tbt If you know, you know" Schauffele added in the caption. Boom. Nailed it, Xander. He didn't predict the Olympic success, but we'll give him a pass since golf wasn't even in the Olympic plans at that point.
According to a Fore Magazine story on Schauffele from 2018, the photo is from Xander's third-grade yearbook when he attended Dingeman Elementary School in Scripps Ranch. We hope the rest of his class was just as successful at pursuing their career goals.
How about Ryan with his eyes set on becoming a marine biologist? George Costanza would be proud. And we sure hope Eric got his store. Who knows, he could own a chain of Home Depots for all we know.
But what we do know is that Xander Schauffele is a professional golfer. One of the best on the planet, in fact. Set your sights high, kids!