Sentry TOC
Xander Schauffele isn't sure what's causing his back to ache, but he knows he wants it to stop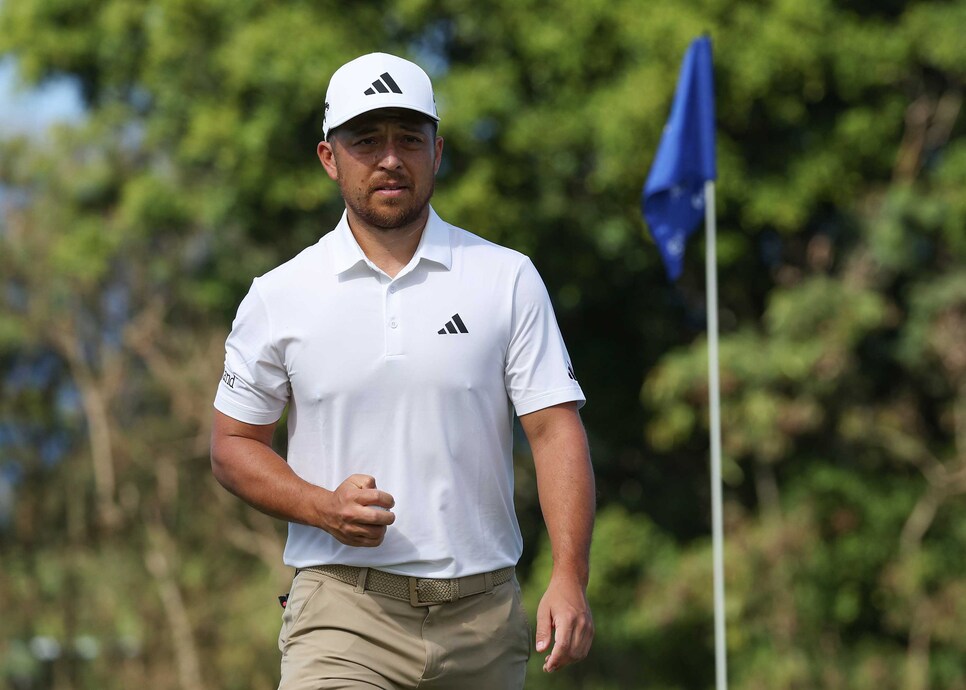 KAPALUA, Hawaii — An undiagnosed back injury that first afflicted Xander Schauffele at last month's Hero World Challenge continues to plague the No. 6 player in the world, and the timing couldn't be worse as he attempts to navigate one of his favorite venues at less than 100 percent.
Schauffele managed to open the Sentry Tournament of Champions on Thursday with a respectable three-under 70, but the California native is used to lighting up the mountainous Plantation Course at Kapalua Resort, a venue he conquered in 2019 when he shot a closing 11-under 62 to edge Gary Woodland for the title. That performance began a string of three straight top-five finishes and cemented his affection for the layout.
But he wasn't loving it on Thursday, not after falling six shots behind the trio of co-leaders Jon Rahm, Collin Morikawa and J.J. Spaun.
"Not good," he said of his day. "You see three nine unders on the board and you shoot three under, it's a lot of catching up to do."
Asked about his back, which caused him to withdraw from Wednesday's pro-am before teeing off, Schauffele offered a series of vague answers, mostly because he has no real idea what is causing the discomfort. At the outset he replied sarcastically, "Yeah, it's great. I've been told I'm fakely optimistic at times."
He didn't elaborate on exactly what is wrong or where the problem exists, saying, "Just somewhere on my back, posterior chain."
The result, he said, is that his swing speed has been affected, and that is not a welcome development for a power player such as Schauffele navigating a layout where length is a significant asset.
"I'm kind of just swinging, a little powder-puffing it out there on a few holes," said the 29-year-old. "I needed to lean on my putter on days like this when you're kind of just chipping it around. I've done it at home. You know what I mean? Just chip it around the property. When it's kind of cold and you don't feel great, you just chip it around and then you just got to make some more putts. You got to kind of score a lot better, and I didn't really do that.
"Yeah. So I need to stop, need to get away from powder-puffing it and start lashing at it."
Schauffele said he has "everyone working on it" in regards to steps he's taken the last few days. He intends to get his back examined more thoroughly when he returns home to San Diego following the completion of the tournament on Sunday. He has not yet undergone an MRI.
"Hopefully, it doesn't affect my swing that bad from like the feel of it all once I'm healthier," he said, noting that he has never encountered a health issue until recently. "This is new to me. That's why I don't know how to answer these questions is I've never had to do this. Hopefully, we don't have these conversations more often."