FedEx Cup Playoffs
Tour Championship leader Scottie Scheffler has to contend with East Lake monster Xander Schauffele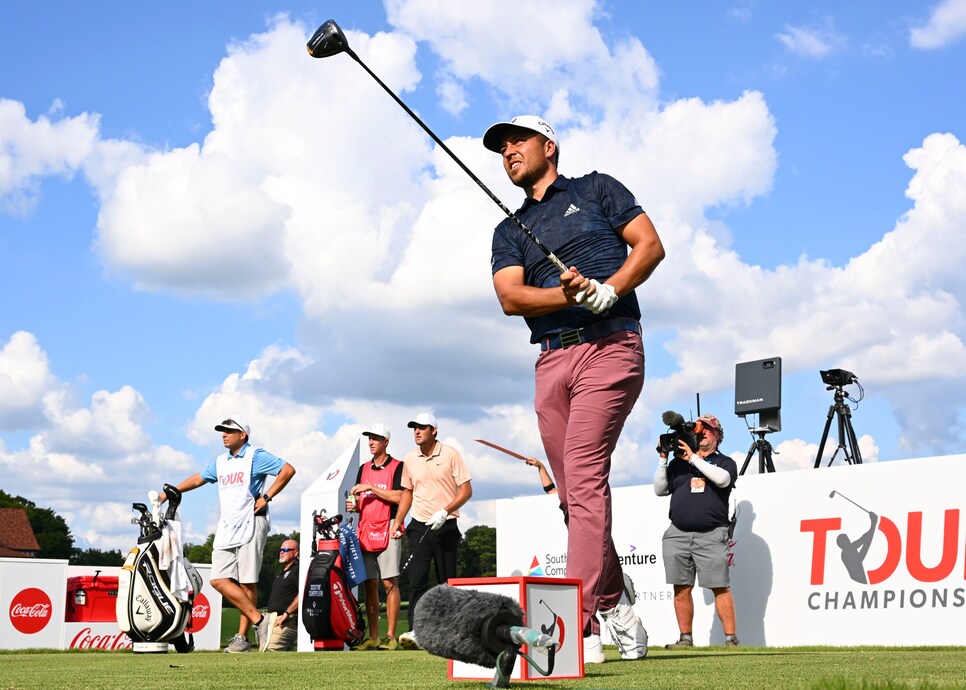 Xander Schauffele plays his shot from the 16th tee during the second round of the TOUR Championship.
Chris Condon
ATLANTA — Scottie Scheffler may be the hottest player on the planet, but even the World No. 1 admits he's slightly intimidated by Xander Schauffele's form at East Lake Golf Club. Schauffele, the 2017 Tour Championship winner here, laid down the gauntlet to his playing partner with a seven-under 63 on Friday.
Schauffele's 29 on the back side brought his back-nine score at East Lake during the past five years to 43 under par. That's 14 shots better than any other player in that time.
Reigning Masters champion Scheffler is the 36-hole leader at 19 under par and said he would have to ignore Schauffele's credentials this weekend if he wants to win a fifth PGA Tour title for the year.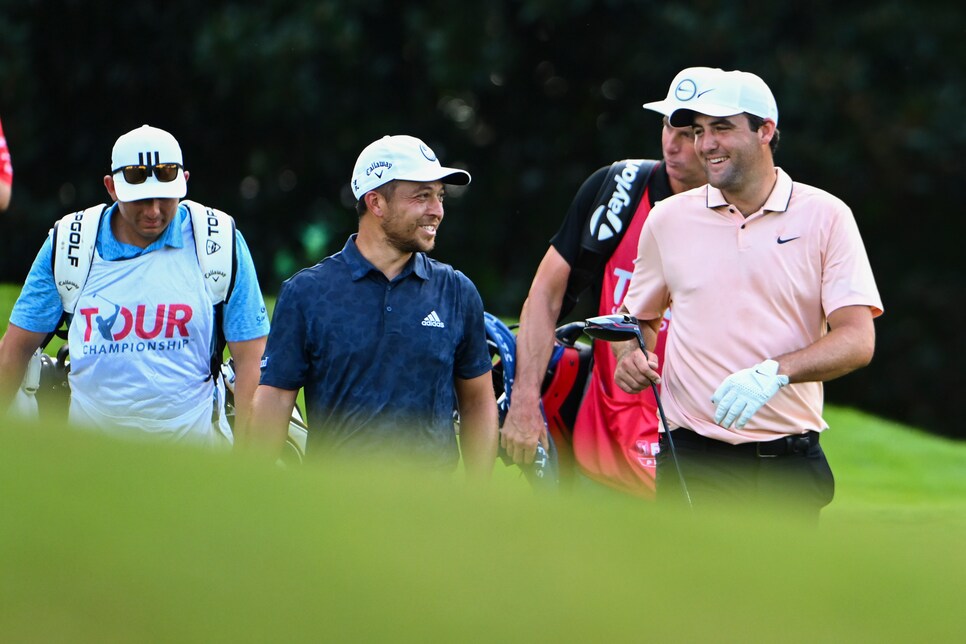 Xander Schauffele and Scottie Scheffler walk up the 17th hole during the second round of the Tour Championship.
Tracy Wilcox
"Xander obviously has a great track record around here, but paying attention to what other guys do on the golf course has never served me too well," Scheffler said after shooting 66 to stay two ahead of Schauffele, who is No. 5 in the world. Jon Rahm fired a 63 to climb to 13 under, while Patrick Cantlay (66) and Sungjae Im (65) are 12 under.
After Scheffler birdied two of the first three holes on Friday, Schauffele was eight shots behind. "I didn't even know [that], but I just figured I was one over and he was two under, so I needed to get on my horse or it's going to be a long weekend," Schauffele said.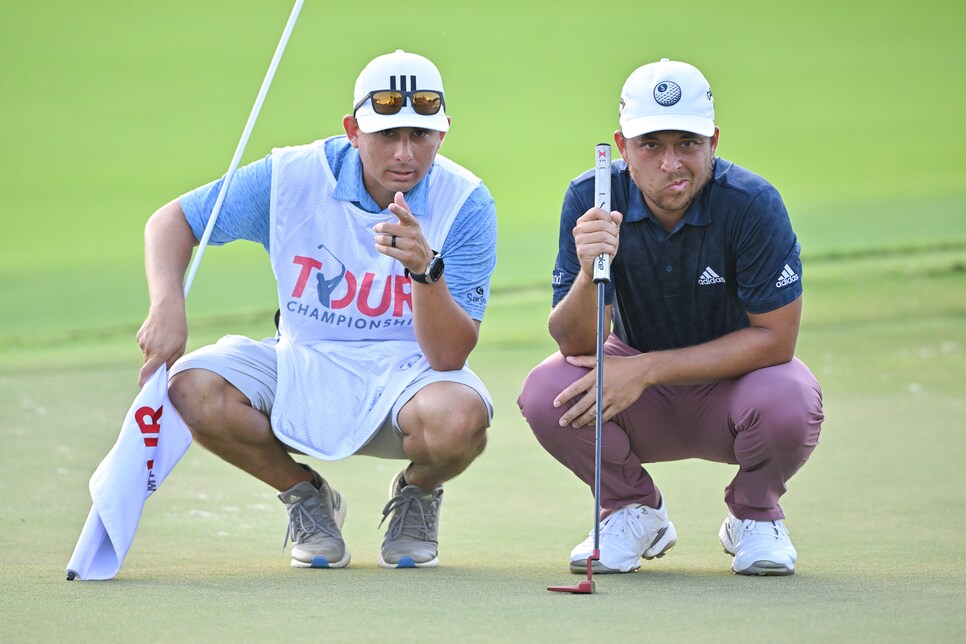 Xander Schauffele and caddie Austin Kaiser read the 18th green.
Ben Jared
Schauffele's horse didn't jump out of the gates, but rather sprinted on the home stretch. He birdied the 10th and 12th , then made three pars, before an impressive birdie-birdie-eagle finish. On the par-5 18th, Schauffele hit a towering 4-iron from 236 yards to five feet and made the eagle.
Schauffele said seeing fellow Californian Max Homa's 62 on the leaderboard inspired his run home. "I got off to kind of a bad start and saw a bunch of 62s and 63s on the board, so I just tucked my head and got to work," he said.
The 28-year-old's love for the testing East Lake layout also helped. "It fits my eye, the greens being really pure," he said. "[You] have to do everything pretty well, which feeds into how I play. At times, it's OK to be defensive. With the ball in hand [preferred lies] the first two days it allowed us to be more aggressive if you were in the fairway."
Scheffler is in the driver's seat as he chases the $18 million FedEx Cup bonus to go with his $14 million in prize money this season. But he refused to even think about winning just yet. "At the Masters I [thought about winning] on 18 green on the last day and I four-putted," Scheffler said through laughter.
Schauffele was also hesitant to think past his Saturday tee time with Scheffler.
"You're way ahead of me," he said when asked about claiming a first FedEx Cup trophy, having won the event in 2017 under the old format but not the season-long title. "I'm [only] worried about tomorrow. Part of my goal is to not let my mind wander too far.
But at least he didn't let Scheffler wander too far ahead.