FedEx Cup Playoffs
Max Homa shoots career-low round, records best Tour Championship score in 15 years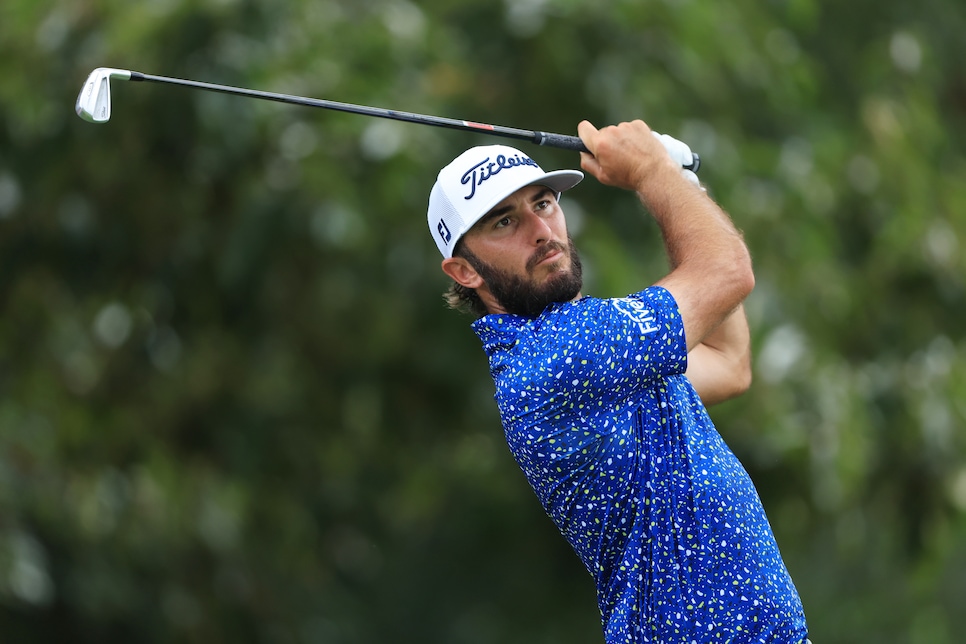 Max Homa made more than a five-shot jump in strokes gained putting from the first round to the second round at the 2022 Tour Championship on Friday, an incredible turnaround on the greens. After, however, he credited a couple conversations he had off the course for firing the lowest score in 15 years at East Lake.
The four-time PGA Tour winner still has plenty of ground to make up on Scottie Scheffler if he's going to add to that victory total, but an eight-under-par 62 vaulted him up the FedEx Cup standings putting him in position for the biggest payday of his career.
"Had a nice conversation with my wife on the car ride home yesterday and had a great talk with my caddie, and then a really good one—I asked my coach if we could just talk five minutes before we warmed up today and just get some advice," Homa told reporters after. "Because I think I know what I do. I just needed advice on how to not do it."
The "it," as Homa put it, was putting too much pressure on himself—specifically converting birdie putts—instead of just trusting his ability.
"I felt like I deserved to play well, and I wasn't even letting myself in the first place," Homa explained. "I get over, hit a great drive, a great 9-iron to 10 feet and think, I have to make this. You just did two great things. Why don't you just see what happens and trust that you've put in the work?"
Homa made six birdies and a closing eagle during the bogey-free round that was nine shots better than Thursday's 71. After beginning the tournament at two under par with the event's unique staggered start, Homa is at nine under through 36 holes.
The 62 is the lowest score of Homa's PGA Tour career, and the lowest score at the PGA Tour's season finale since Zach Johnson shot a third-round 60 in 2007, the first year of the FedEx Cup Playoffs. Johnson finished tied for second that week with Mark Calcavecchia, eight shots behind Tiger Woods.
"I think it's a small sample size today. Sometimes the ball just wants to go in," said Homa, who is also trying to make the U.S. team for next month's Presidents Cup. "But I do believe I've been putting good work in with the putter and it feels really good in my hands, and I deed feel today like freed up and just trying to, like I said before, just try and trust myself instead of trying to make the ball go in the hole."
"It doesn't ever listen," Homa said, "so I tried not to talk to it as much today and just roll it."