PGA Tour
Xander Schauffele had the perfect self-own when asked about his junior playing days with Jordan Spieth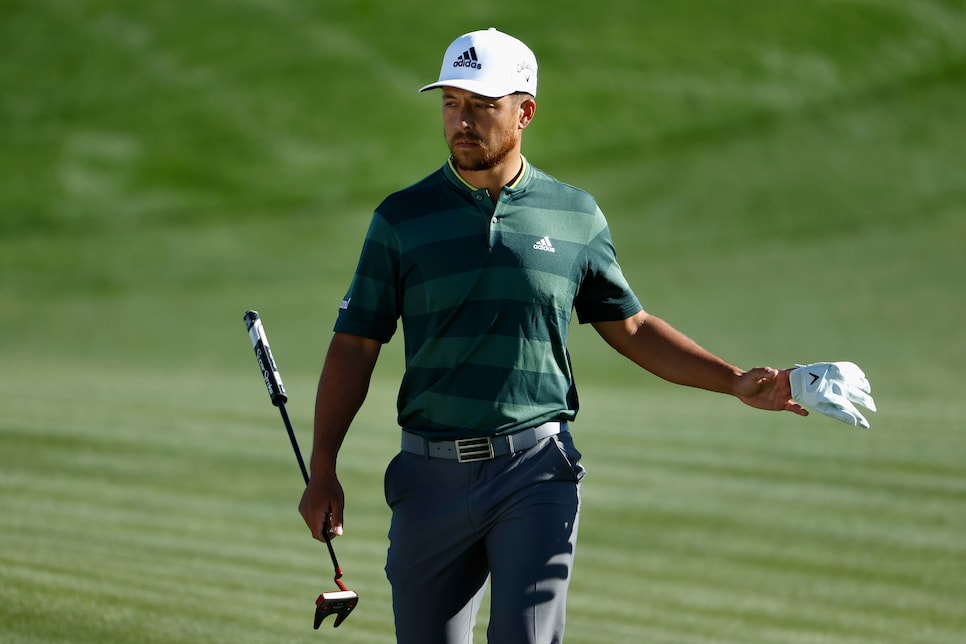 Sunday at the Waste Management Phoenix Open will mark the 11th time that Xander Schauffele and Jordan Spieth have been paired together on the PGA Tour. Interestingly enough, it also marks the first time Jordan Spieth has played in a final group since ... 2018 Open Championship at Carnoustie, where he played with Xander Schauffele.
Considering they are the same age, it's fair to assume Spieth and Schauffele have been going at it for their whole playing lives. Surely, they crossed paths during their junior days, and then again in college. And yet, you never hear about their history together like you hear about Spieth and Justin Thomas being "good buddies" growing up.
Well, there is a very good reason for that. It's because they didn't really see much of each other growing up, as Schauffele hilariously explained on Saturday evening after shooting a third-round 65 at TPC Scottsdale to share the lead with Spieth. Enjoy this exchange he had with a reporter on site:
You and Jordan are the same age, class of 2011 and all that. When was the first time you guys played together? How old? Were you junior golfers.
Xander Schauffele: No. Jordan was always way better than I was growing up, so I did not see a whole lot of him, to be completely honest. I saw his name, but that's about it.
Smart move, Xander. Remind Jordan of how much better he was than you growing up and get him feeling confident on Sunday. Then, bury him. Interesting strategy, we'll see how it plays out.
For those wondering, in their 10 previous pairings, Schauffele has gotten the better of Spieth seven times, though their scoring average is very close (Schauffele: 69.40; Spieth: 69.60). However, as stats guru Justin Ray pointed out on Twitter, Spieth could have the edge on Sunday given his history with 54-hole leads. Spieth has gone 9-for-16 in converting victories from this position, while Schauffele is surprisingly 0-for-3.