CJ Cup
Xander Schauffele has an insightful reason why he's so good in no-cut events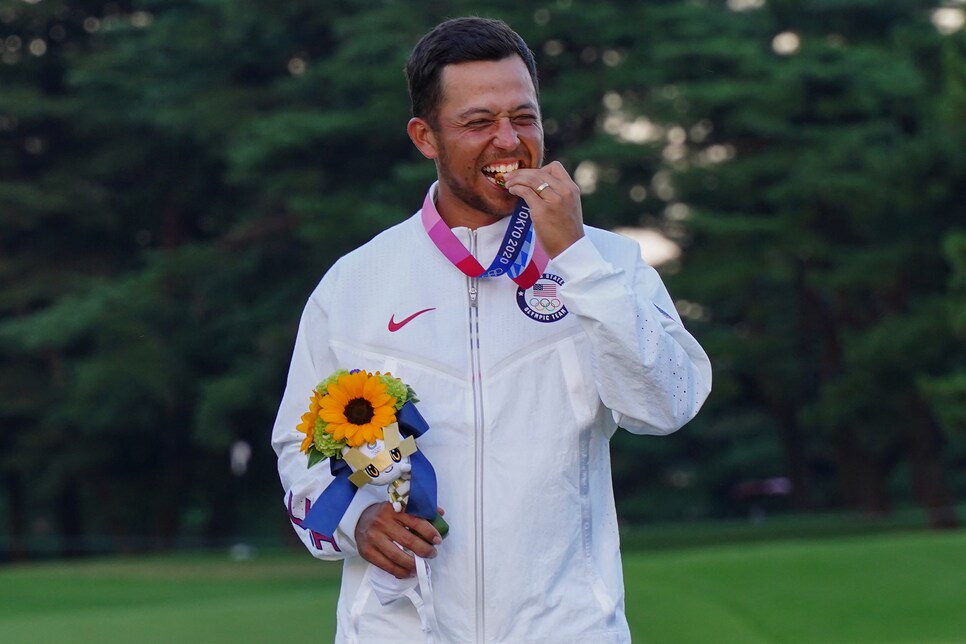 LAS VEGAS — Consume enough gambling content and you're bound to hear or read a phrase that goes like this: "He's very good in no-cut events." The CJ Cup, which features a 78-man field and no cut, is such an event, hence the use of that narrative in a handicap.
There are two names that this narrative sticks to like glue. Justin Thomas and Xander Schauffele each have won a number of no-cut events in their still-young careers. For Schauffele, it's particularly noticeable, as three of his four PGA Tour victories have come in no-cut events, and that's not including winning the gold medal at the Olympic Men's Golf Competition, which, you guessed it, featured no cut.
This could, of course, just be a coincidence. It also could be complete nonsense, too. Good golf is good golf, no matter if it occurs in an event with only 78 players or one with 156. If you play well enough to win that week, that's exactly what's going to happen. Schauffele also has a number of high finishes in majors, all of which feature a cut and far more pressure than the Sentry Tournament of Champions, which he won in 2019.
And yet, Schauffele did nothing to dispel the no-cut narrative on Tuesday at The Summit Club, confirming that there is a sort of go-for-broke mentality you can't get away with on a week you aren't guaranteed to play four rounds.
"I think if I'm playing well, and I get into these no-cut events, there's a chance that subconsciously I'm sort of freewheeling it," Schauffele said. "I'll take more risk and not really feel any pressure to pull it off because I know there's no penalty in the end."
Schauffele was on the wrong end of that penalty he speaks of quite often early in his pro career, and before that, too. "I missed, shoot, my first nine cuts on the Korn Ferry Tour, I missed a bunch of cuts on the PGA Ttour in a span. So I played mini-tour events, I've played at pretty much every level, which I think I can use to my advantage down the line. But I was never sort of this winning kid, or I never really had like an easy time running through tournaments."
He's become much more of a winning kid in his late 20s, though not to the level he'd like—yet. He needs no reminding, but he's finished runner-up on tour nine times since his last victory at Sentry, that is if you don't include the Tokyo Olympics. He certainly does, as that was a rather large mental hurdle he needed to overcome, the one about winning with a lead.
"I just had to get over that hump and I was able to do it."
One narrative dispelled. As for the no-cut narrative, we're guessing Schauffele has no interest dispelling that one this week. Not with a $1.7 million check to cash and an elusive fifth tour victory to grab.