News
Wright Thompson, Frank Deford honored with inaugural Dan Jenkins Medals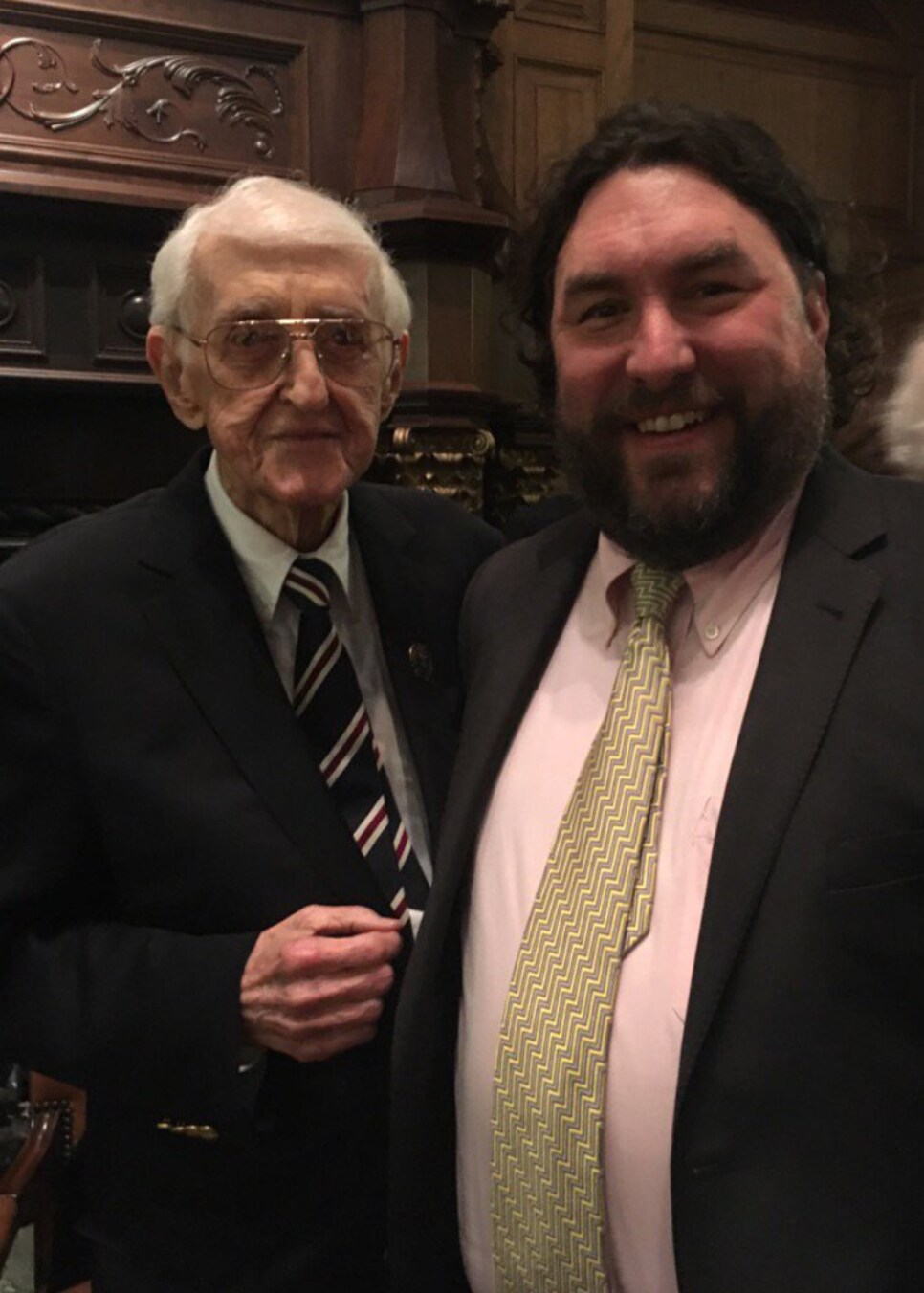 DALLAS — For years, Dan Jenkins has joked that he spends much of his time fending off people trying to give him awards. Now, in accepting another honor, Jenkins is handing out awards—weighty ones—with his name on them.
Friday in Dallas, the longtime Golf Digest Writer-at-Large and best-selling novelist joined the Moody College of Communication Texas Program in Sports and Media to award the first Dan Jenkins Medals for Excellence in Sportswriting. Wright Thompson of ESPN The Magazine won for the Best Sportswriting of 2016 for a story on Tiger Woods, and the late Frank Deford, Jenkins' legendary colleague for years at Sports Illustrated and beyond, was honored for career achievement.
In conjunction with the awards, Jenkins, 87, will contribute seven decades of his magazine articles, books, scrapbooks and letters to the University of Texas, home to what he calls "the best department of sports and media in the country." The fact that he was being honored Friday by a rival school was not lost on the TCU graduate.
"I tried to find a proper tie," he joked, "and the only thing I could find was with purple and orange stripes, and I thought, I sure as hell don't want to look like I went to Clemson." But, he added, "It's been wonderful. … The idea that a Horned Frog can be honored by a Longhorn—the only thing to say about that is to quote a line from a character in one of my novels: 'Life's a funny old dog, ain't she?' "
The awards were determined by a 16-member jury of working writers and editors co-chaired by Jenkins' daughter, Sally, a Washington Post sports columnist, and author Michael MacCambridge. And with Dan Jenkins' name on what Sally Jenkins called "a big ol' hunk of metal" that goes to the winners, Texas is a fitting home.
"This state has writers," she said, "and there's no greater writer in this state than my father." Added Thompson, who talked about the passion of writing and being inspired by heroes: "What this really is, is a celebration of the Deford family and the Jenkins family. … This is a really big deal."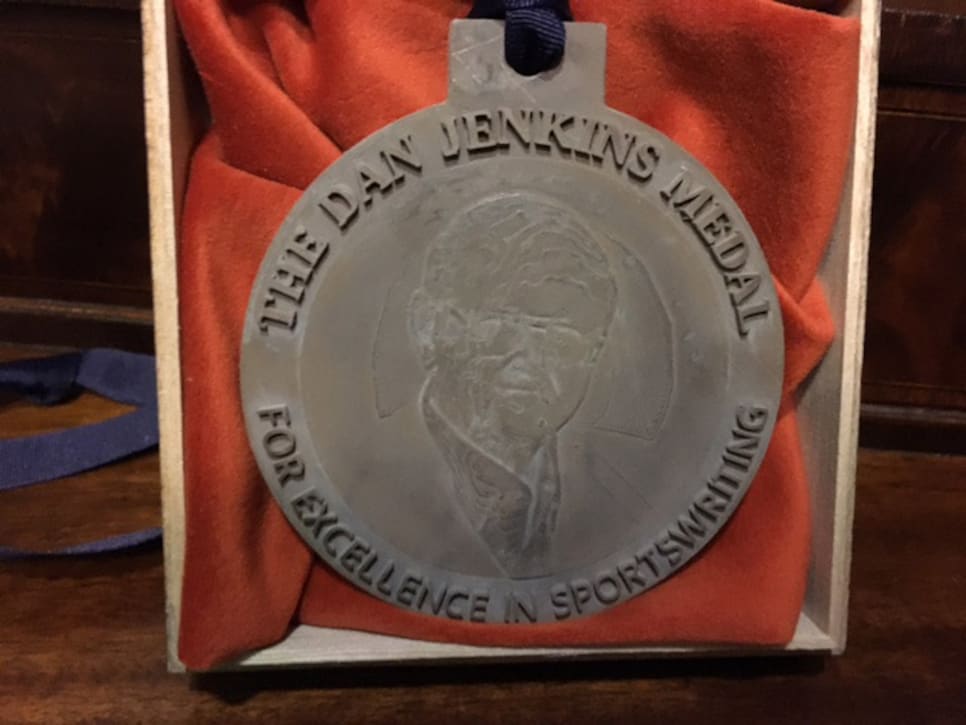 There were 12 other nominees for the Jenkins Medal for stories from 2016:
—Bruce Arthur, on the meaning of the Olympic ideal in Rio, Toronto Star.
—Chris Ballard, on the former NBA player Robert Swift, Sports Illustrated.
—Dan Barry, on the boxer Anthony Taylor, The New York Times.
—Stayton Bonner, on bare-knuckle boxer Bobby Gunn, Men's Journal.
—John Branch, on Golden State Warriors coach Steve Kerr, The New York Times.
—Spencer Hall, on Alabama in college football's national-championship game, SB Nation.
—Jay Caspian Kang, on the fading African-American presence in baseball, The New York Times.
—Mina Kimes, on bat-flipping in Korean baseball, ESPN The Magazine.
—Drew Magary, on Ezekiel Elliott and the NFL, GQ.com.
—Terrence McCoy, on Olympic ice skater Debi Thomas, Washington Post.
—Bill Plaschke, on the veteran sportswriter Joe Resnick, Los Angeles Times.
—Eli Saslow, on Demaryius Thomas' mother, ESPN The Magazine.
Other members of the committee who determined the awards: Kirk Bohls, Austin American-Statesman; Chuck Culpepper, Washington Post; Gerald Early, author and professor of humanities at Washington University in St. Louis; Melanie Hauser, Houston-area sportswriter; Joe Posnanski, MLB.com; John Walsh, longtime executive editor of ESPN; Gene Wojciechowski, ESPN; Karen Crouse, The New York Times; Bryan Curtis, TheRinger.com; Vahe Gregorian, Kansas City Star; Kathleen McElroy, associate director of the University of Texas School of Journalism; Steve Rushin, Sports Illustrated; Seth Wickersham, ESPN The Magazine; Alexander Wolff, author and contributing writer, Sports Illustrated.
For more on the awards, go to jenkinsmedal.com.