News & Tours
Masters 2022: Ian Woosnam announces tournament retirement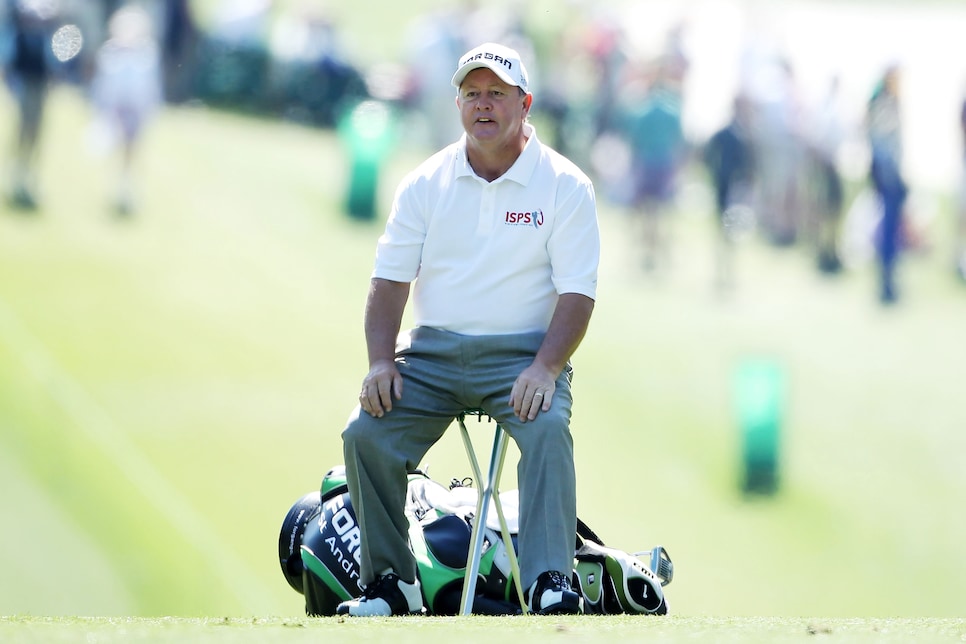 It is said you can't quit love, which perhaps explains why Ian Woosnam, in spite of past proclamations, continued to return to the Masters. Woosnam, who became the first (and, to this point, only) Welshman to win the green jacket with his triumph at the 1991 Masters, has said that he was done competing in the tournament on two different occasions, only to tee it up again.
Alas, while that affection clearly remains, his relationship with Augusta National and its tournament will enter a different status this spring, as Woosnam announced—and we believe this time he means it—that he is retiring from Masters competition in 2022.
"Thought long and hard about playing the Masters again this year and in the future," Woosnam wrote on Twitter Wednesday afternoon, "but it's time for me to watch the young guys play.
"So I'm going to sit back and enjoy the memories that Augusta has given me over the years, thank you for everything Augusta."
Woosnam has long battled ankylosing spondylitis, a condition that affects the spine, and claimed his body could no longer handle the rigors of the course after the 2016 Masters. He was eventually talked into returning by his wife, playing in the 2017, 2018 and 2019 tournaments. Woosnam again called it quits after a disappointing performance in 2019. It was his 11th straight missed cut at the Masters, making the weekend just twice this century (2000, 2008).
But after skipping the 2020 tournament he reversed course last spring, coming back to shoot a 76 and 77 to miss the cut.
Woosnam finished with 32 appearances at the Masters. Though he boasts seven top-25 finishes, his 1991 victory was the only time Woosnam finished in the top 10.
Woosnam is a former World No. 1 and has 29 career wins on the European Tour, which ranks sixth all-time on the Old World circuit. The eight-time Ryder Cupper was inducted into the World Golf Hall of Fame in 2017.