News
Woodland wins in desert, golf's newest prodigy and Fowler's troubling trend: What you missed this weekend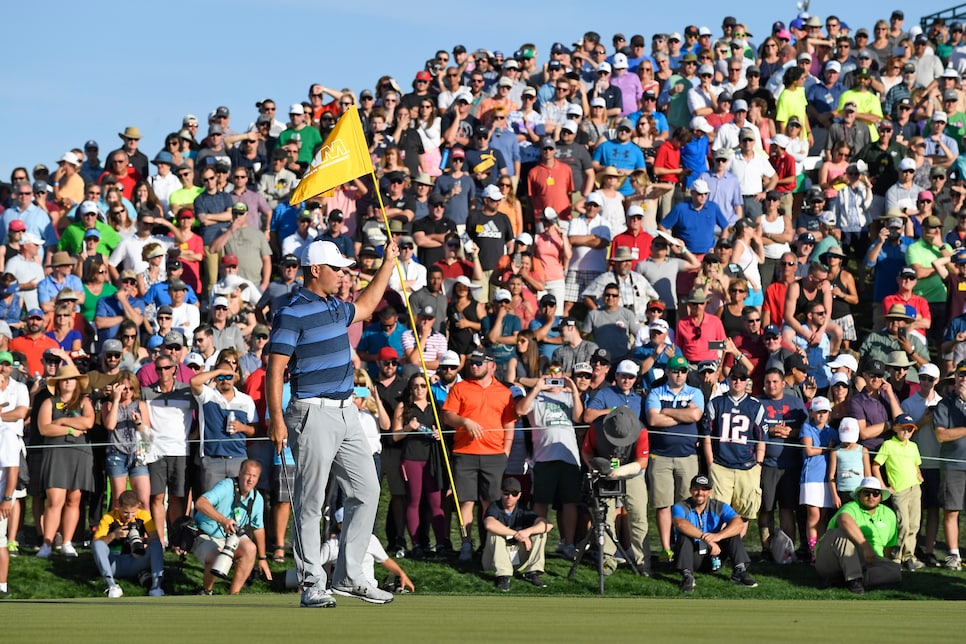 Welcome to the Dew Sweeper, your one-stop shop to catch up on the weekend action from the golf world. From the professional tours, trending news, social media headlines and upcoming events, here's every golf-related thing you need to know for the morning of Feb. 5.
From a sheer physicality standpoint, few in golf possess the facility and power of Gary Woodland. Gifts that led famed instructor Butch Harmon to note Woodland had the talent to become No. 1 in the world. Alas, while he's enjoyed a nice, profitable career, that sentiment hasn't translated to many trips to the winner's circle. But, though that top ranking may never come to fruition, Woodland showed in the desert he's far from a lost cause, capturing the Waste Management Phoenix Open for his first victory in almost five years.
The 33-year-old turned in a seven-under 64 on Sunday, the best round of the day, to—stop if you've heard this one before—earn a playoff spot with Chez Reavie, who birdied his last two holes to extend his day. (It was the fourth straight sudden death on the PGA Tour.) Luckily for golf fans, this overtime lasted just one hole, as Woodland's par on the par-4 18th was good enough for the W.
The triumph capped off an emotional calendar year for Woodland, who took time off last season to be with his wife during a rough pregnancy. The couple lost one of their sons in March, with another born 10 weeks premature.
"He's a miracle and puts this in perspective," Woodland said, in reference to his Jaxson. "It obviously was a long year for us, but I'm very happy to be holding him and to be where I'm at today."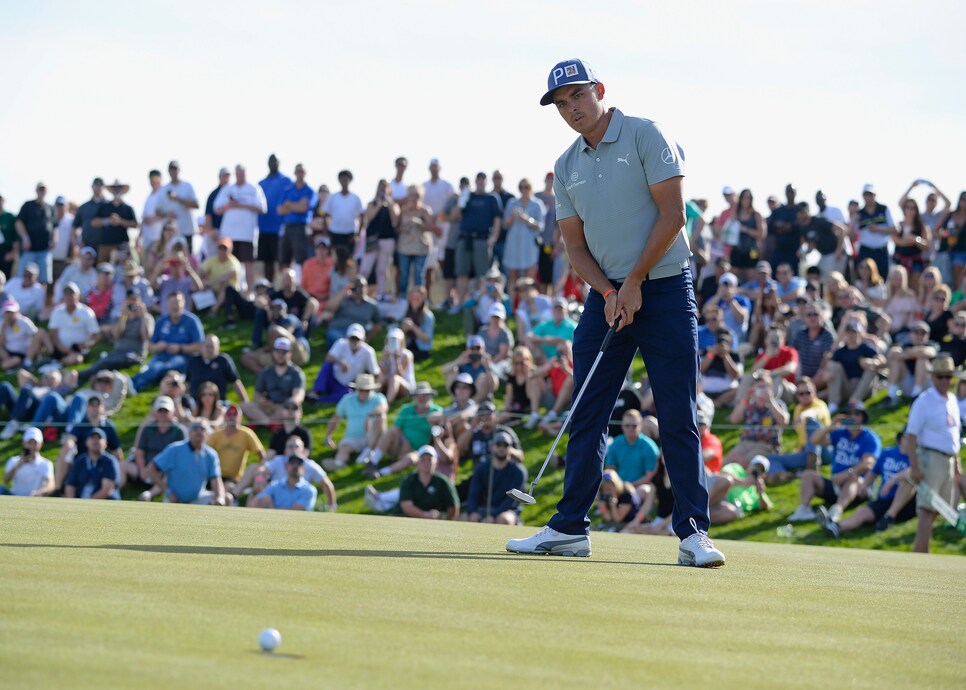 One of the worst words in the sporting lexicon is … well, it's so vile we won't repeat it, but it begins with a "c." It's often used haphazardly and cruelly, without proper context, outlook or heart. So we say this with the utmost caution: Rickie Fowler has displayed a trend that can no longer be ignored.
For the sixth time in his career, Fowler entered the final round of a PGA Tour event with at least a share of the lead. Following play at TPC Scottsdale, Fowler's managed to covert just one of those instances into a win, leaving Arizona with a disappointing T-11 after a 73 on Sunday.
"Just couldn't buy a putt," Fowler said afterwards. "That's one of the best clubs in my bag. I felt like I hit a lot of good putts, so it was a little disappointing to not see really anything go in on the back nine. I think that was kind of the biggest letdown."
A couple prefaces are warranted. Fowler was not the only one who struggled in the final groups, with stars like Jon Rahm and Xander Schauffele faltering. He also hasn't been dreadful on Sundays, ranking in the top 25 in fourth round and late scoring in 2017.
And yet, with 200 career starts under his belt, the final-round shortcomings—not just when he's in the lead, but near it—are becoming harder to ignore. He's still in his 20s, and as we saw with Dustin Johnson as recently as 2016, sometimes a player just needs one weekend to turn things around. There's also something to be said for continuing to put yourself in positions to make a Sunday strike, and Fowler's all-around dexterity should continue to make such scenarios likely.
However, for a guy who seemingly put the "overrated" tag to bed years ago, Sunday's miss added some intrigue, and perhaps consequence, to Fowler's season ahead.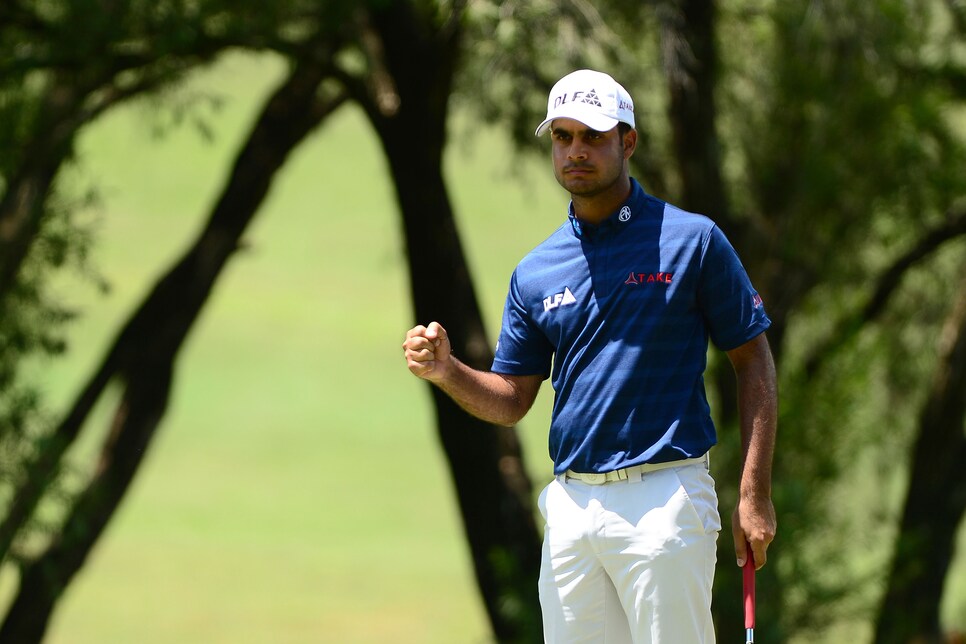 For four years running, it seems like there's a new youthful figure popping up on golf's radar every month. Though some have proved to be flashes, odds are Shubhankar Sharma is a name with staying power.
Sharma, a 21-year-old out of India, shot a sizzling 66 and 62 at Saujana Golf and Country Club in Kuala Lumpur this weekend to win the Maybank Championship. It is Sharma's second win in 13 events. Or, as our John Huggan notes, one more win than cuts for Sharma in that span. (He also won the Johannesburg Open.)
Not bad for a guy who finished outside the top 60 in European Tour Q-School.
"That win in Johannesburg helped me a lot today," Sharma said. "The way I played there gave me a lot of confidence. I was not under any pressure. I was a few groups ahead and no one was really watching me. The way I finished [five birdies in his last eight holes] was fantastic. Nothing went wrong."
Sharma, who earned an invitation to the upcoming WGC-Mexico, is now up to No. 72 in the world, quite the leap considering his No. 521 standing as recently as November.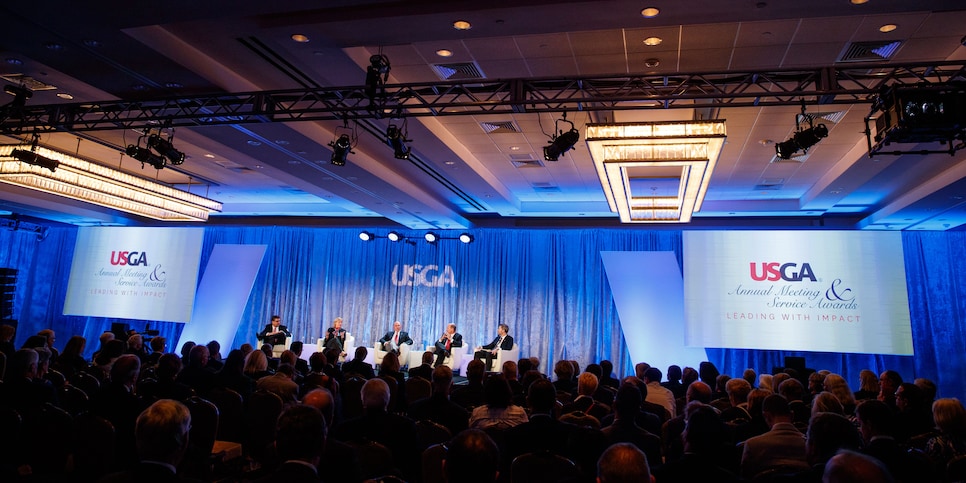 Copyright USGA/Chris Keane
Distance debate headlines USGA meeting
Our Ryan Herrington reports that the distance issue was at the heart of the USGA's annual meeting this weekend. Though the organization has made some strong comments on the topic recently, figures on hand, at least publicly, refused to draw lines in the sand. That included Mark Newell, the USGA's new president.
"When there are important issues facing golf, we will tackle those issues head-on in a comprehensive and fact-based way that focuses on the long term health and needs of the game as a whole," Newell said in an introductory speech. "And we will find innovative solutions that promote and sustain the long-term health of this game that we all love."
Newell later added to Golf Digest, "When you combine [distance] with the effect of the size of golf courses on the economics of the facilities, on the environmental issues that come from that and, in some cases, on the effect on just the enjoyment on golfers, it's something we need to look hard at. That's what we're planning to do. We have been, and we're going to be focused on what that situation is and how we can deal with it."
Though such remarks may seem opaque, the distance debate is expected to dominate the sport for much of the season. And though the USGA has, historically, been frustratingly passive on certain matters, don't expect the group to let this issue go quietly into the night.