News
Gary Woodland's victory puts career back on track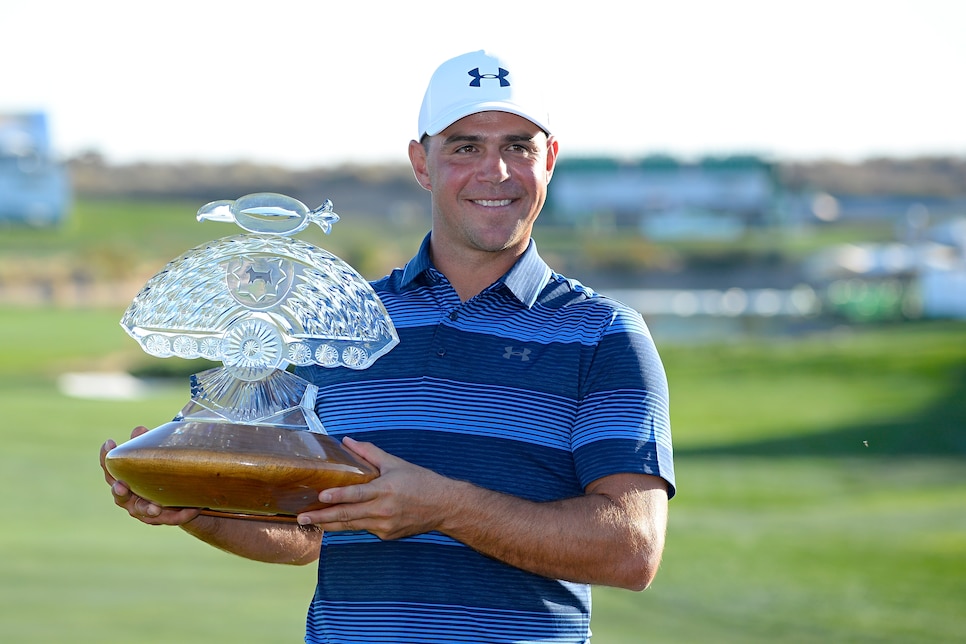 Popular names occupied the leader board at the outset of play on Sunday, Gary Woodland's not among them. It's not that he is unpopular, only that as part of a cast that included Mickelson, Fowler and Rahm, Woodland was an extra.
He need not have been, maybe should not have been, had his career unfolded according to projections. Woodland's coach, Butch Harmon, once said his talent was sufficient to carry him to No. 1 in the world.
Woodland, 33, acknowledged that he has underperformed, "no doubt about that," he said. But stardom typically is an uphill climb, and for some the slope is steeper. Woodland's first sport was basketball, and he played a year of it at an NCAA Division II school, Washburn University, before transferring to Kansas to play golf.
He qualified for the PGA Tour in 2009, won in 2011 and again in 2013. "I probably got out here too soon," Woodland said. "I got out here right away, and it was an adjustment, because my game wasn't ready. And I won right way, so expectations got high.
"Everybody expects you to play well, and when you don't have the results, that's tough. So this validates that we're doing the right things. I believe I have a long way to go, but I believe I have a lot of time to do that and I'm excited about what the future holds."
Woodland is a bomber, who continues to work with Harmon, but has been focusing on his short game with another popular instructor, Pete Cowen. "I've seen it coming for awhile," he said. "I called Butch and said, 'we've got to figure out what's going on.' Obviously I haven't won in five years, but there's a reason for that, because my game's pretty good. I hit it pretty good. So he set me up with Pete to work on my short game."
He also has worked on his putting with Brad Faxon, he said, and the pieces all came together at the TPC Scottsdale, notably when it counted most. He birdied the 15th, 16th and 17th holes on Sunday and posted the best round of the day, a seven-under par 64. He then won with a tap-in par after Reavie bogeyed the first playoff hole.
"It's been a long road, obviously," he said. Woodland and wife Gabby were expecting twins last year, when she lost one of the babies in March. Then their son Jaxson was born 10 week prematurely.
"It's been a frustrating five years, but I've battled through it. Last year, mentally, I got off to a great start, game felt great and then we dealt with some family issues and that was tough. I had to deal with it internally, but physically I was playing well. So really I took off about four months but I found a way to get to the Tour Championship, kind of battled through the end of the year, and I couldn't wait for 2018 to start. Couldn't wait for 2017 to be over with."
Moments after securing his victory on Sunday, he was holding Jaxson.
"He's a miracle and puts this in perspective," Woodland said, fighting off tears. "It obviously was a long year for us, but I'm very happy to be holding him and to be where I'm at today."