The Loop
'Wonderful Christmastime' is the worst Christmas song–and quite possibly the worst song–ever
"Wonderful Christmastime" is the worst of Christmas songs, but it makes up for it by also being the worst of all songs, the worst song ever written by a human, Beatle or otherwise, the worst melody, the worst synthesizer, the worst production, the worst Wings song, the worst pronunciation of the word "here," the worst lyrics, the worst scent. I have never seen the cover of the 45, but I bet it f**ing sucks. "Wonderful Christmastime" is the most terrible song ever written by anyone, or anything, ever, including robots and gorillas and Puff Daddy and Courtney Love. No one likes "Wonderful Christmastime." No one. Paul McCartney hates it. All of Paul McCartney's wives hate it. Santa thinks it's a joke. God is like, " I did not bestow upon you the Breath of Life to dishonor me with this unMely dreck," and I imagine He's not real happy about "Ebony and Ivory" either.
I have heard that Paul McCartney has done some pretty good things, but I simply don't care about any of them, because not a single one makes up for "Wonderful Christmastime." The man could have written "Hey Jude" and it wouldn't make up for "Wonderful Christmastime." The man could be responsible for a definitive psychedelic concept album of all time and it wouldn't make up for "Wonderful Christmastime." The man could have made a definitively perfect "Simpsons cameo" and it wouldn't make up for "Wonderful Christmastime," although it certainly helps.
In short, when played during the festive holiday season of which I am a lively and goofy fan, "Wonderful Christmastime" makes me consider marching into my son's kindergarten class to tell everyone about Santa. I can begin a merry day with sunshine, a mug of cocoa, a festive sweater, figgy pudding all up in my fridge and a heart full of sopping wet Christmas cheer, and five seconds of Paul McCartney's "Wonderful Christmastime" will compel me to light mistletoe on fire and rob mall Santas and punch reindeer and smash glass ornaments and speed-eat my son's Legos and run around the neighborhood finding inflatable blow-up Santas and deflating them with a flaming screwdriver. (In this scenario, fire is not required, though it helps.)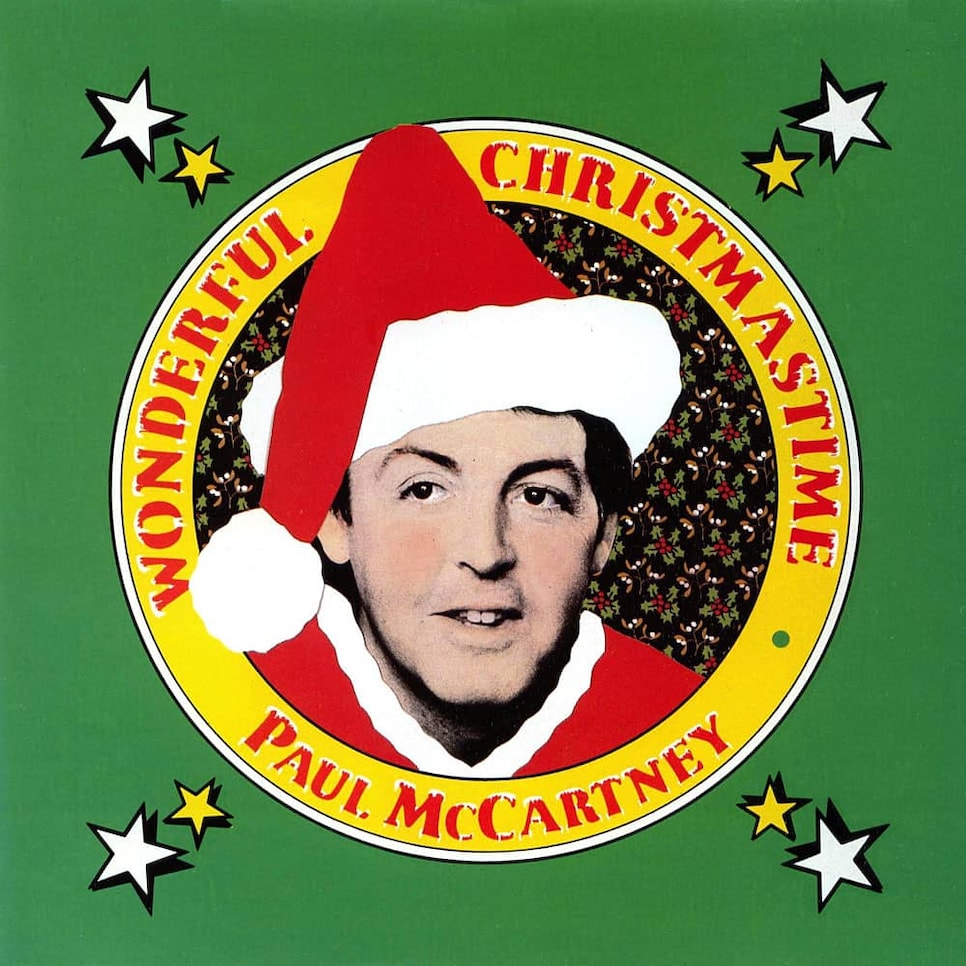 I don't like the song, is what I'm saying, and if you do, you are incorrect and unpopular. Here are several reasons you are wrong:
The nauseated burping synthesizers. I understand that "Wonderful Christmastime" was recorded in 1979 at the height of the stupid farting electronic keyboards age, but so was "The Wall," "Off the Wall," "Tusk," "Rust Never Sleeps" and "Damn the Torpedoes," and at zero points did Tom Petty feel no need to rely on a noise that sounds like a cow regurgitating a synthetic frog. (Disclaimer: There might be one on "Slow Train Coming," but I'm not going to listen to find out.)
The song was written, performed and recorded entirely by McCartney himself, while the members of Wings were outside attempting to convince people they were members of Wings, so there is literally no one else to blame for this. At least McCartney could shovel around partial blame for "Silly Love Songs" and "Wild Honey Pie" and "Spies Like Us," and frankly I would gleefully listen to every last nominee at the CMA Awards cover "Spies Like Us" before elect to hear another "Wonderful Christmastime."
No grown adult pens such words. As legend goes, the lyrics to the vocal version of Vince Guaraldi's "Christmas Time is Here" were written on the fly, in the studio, in a frenetic scribbled attempt to pen some Christmas stuff for the show, and the result is a gentle and evocative classic that sounds like peace. McCartney dropped Wings off at Arby's, wandered into whatever studio was offering the You Wrote "Yesterday" Discount and came up with "The party's on, the feeling's here" before brilliantly including everything from "Simply having a wonderful Christmastime" all the way to "We're simply having a wonderful Christmastime" and repeating himself 79 times.
The following disappointments have recorded covers of "Wonderful Christmastime": Straight No Chaser, Jimmy Buffett, Demi Lovato, the Shins, Diana Ross, Barenaked Ladies and what the hell half the cast of The West Wing? Christ, this is why people hate liberals. Yet much every last cover is preferable to the blippy garbage original, even the wanky Shins one. To reiterate: Jimmy Buffett's Cover of This Christmas Song Beats the Crap Out of the Original. 2017 is a nightmare.
The part where the burping synthesizers are joined by jingle bells. "Now what's the fastest, most cost-effective means by which I can make this humiliating goat patty sound more Christmasy? THINK PAUL, THINK."
The second chorus, in which he stops playing the synthesizers with anything resembling musical accordance with the rest of song and it sounds like he's basically just firing in Galaga zap zap zap zap zap zap zap. That's right, it's a Galaga joke. Look it up, millennials.
"The choir of children sing their song." Listen to this line carefully, because it sounds like he's pretending to be an Oompa Loompa, but creepier and more orange.
"Ding dong ding dong ding dong." You know what's always a good idea is pretending to be a children's choir singing "ding dong" over and over.
All the zippy finger snapping. "Ugh the instruments are all the way over there. What should I do in this part? THINK PAUL, THINK."
The last 2:20 of the song, in which literally nothing f**king happens, except for some "doop doop doops." Sample Bing Crosby. Call Charlie Brown stupid. Bring in Bono. Sing about chillin' and coolin' just like a snow man. DO ANYTHING AT ALL.
This heartbreaking stat: In 2010, Forbes estimated that "Wonderful Christmastime" makes $400,000-$600,000 a year in royalties (most of them from the West Wing recording), meaning that he has made more from this toxic garbage pile in the past 30 years than you ever will in your life. Ding dong ding dong ding dong.