The Loop
7 Christmas songs that need to be taken out of rotation like now
First, let it be known that we at The Loop have nothing against Christmas, despite what the following article might suggest, and what you'll possibly be hearing soon from Tucker Carlson. But generally speaking, the annual arrival of Christmas music in early- to mid-September elicits one of two reactions in humans. Group A pauses, sighs reflectively and enjoys a soft flashback to Christmases spent on bear-fur rugs in front of roaring fires in the cabins on Yule Mountain. Group B does things like steal Salvation Army buckets and throw them at elves, usually a bad decision since the Salvation Army people really need their buckets, and those are probably not elves.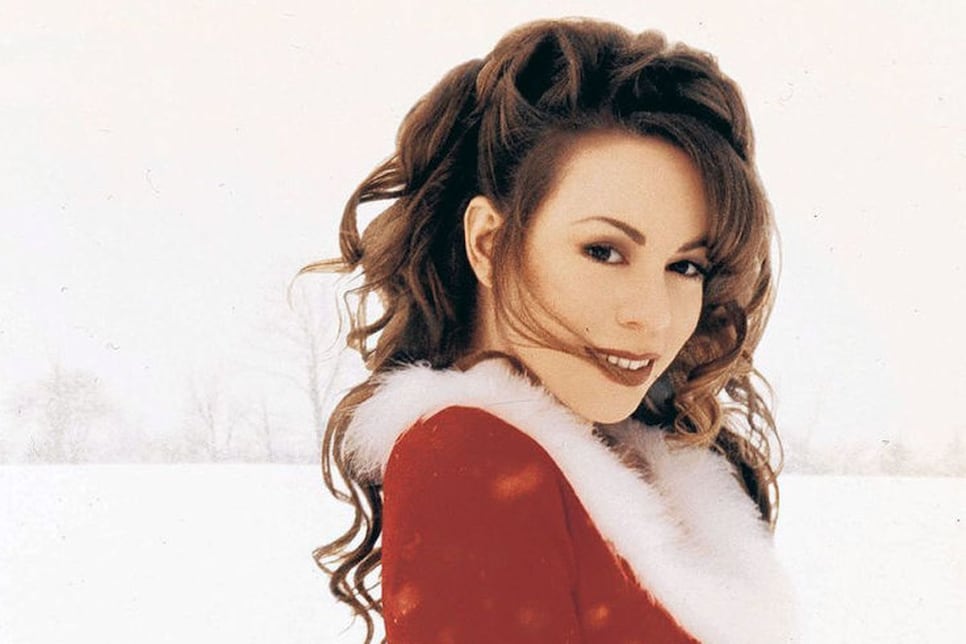 This is because almost all Christmas music is hot garbage, stuffed full of synthetic joy and deployed with dull precision to a populace that, it is assumed, could not dream of getting into the spirit without the assistance of Gwen Stefani's pitch correction machine. There is only one Christmas song that can be played a million times without anyone getting ragey, and that is Darlene Love's "Christmas (Baby Please Come Home)," and that will endure beyond all of us, after all life on Earth is summarily wiped out by the impact of a monstrous asteroid, hopefully sooner than later, there will still be "Christmas (Baby Please Come Home)" and hopefully our children's children children won't screw things up for whatever is left of the planet when it does.
Until that happens, here are a few Christmas songs that died early and welcome deaths in 2017:
"Little Saint Nick," Beach Boys
Look I know "Pet Sounds" "Sloop John B" blah blah blah, whatever. No. 1, Christmas surf songs don't make any sense unless you're actually surfing for Christmas, in which case you live in a tropical paradise and aren't listening to pop music anyway, or you live in Florida, and there's nothing we can do to help you. No. 2, the background vocals sound like they were pasted in about a week after the initial sessions, like they forgot to include somebody the first time in some "Home Alone"-style studio mixup, so they brought in Mike or Barry or Calvin or whoever to add unusually close-mixed vocals after everyone else already bounced. You can hear that song at a Starbucks or wherever, and everything can be fine, and then without warning some low-voiced goblin starts singing "Christmas comes this time each year," like six inches from your ear.
"We Need a Little Christmas," Percy Faith or Johnny Mathis, I guess?
I don't know, I can't tell which of my grandpa's favorite singers released the version I just heard at True Value. This one comes from a scene in the play "Mame" (look, my Gramma liked Broadway, alright) in which Angela Lansbury loses her fortune in the stock market crash and the cloud of the Depression is everywhere and people are staring down the barrel of economic catastrophe, so, yeah, escapism. Anyway, Lansbury/Mathis pledges to scrape together a holiday using pennies and bacon grease and the shoes of corner newsboys, but the whole thing has this air of panicky desperation, and the chorus "We need a little Christmas, right this very minute," comes off less like a warmhearted plea for understanding and more a panicked attempt to shove all the uncaged horrors of modern society back into 1929. At least that's how I read it. I project sometimes.
"Rudolph the Red-Nosed Reindeer," Regis Philbin
What's that, you say, why would we include a not-remotely-famous cover by an elfin TV host, one that appeared on an instantly-forgotten clearance-bin CD in 2005? Skip merrily ahead to 1:40, where your mom's favorite game show host graciously hands over vocals to the goddamn president of the f**king United States, then merely the plump, goofy host of an objectionable reality show, and thrill to a spine-shiftingly awkward cameo that used to be considered "something bad Donald Trump did." God I miss those days.
I mean. (whatever you call the hard-thinking emoji that young people use to sarcastically imply considering something obvious)
"Sleigh Ride," The Ronettes
Look, I'm not happy about including the Ronettes either. But there's a moment in the bridge, where they're singing "ring a ling a dong ding dong ding" or whatever, when they pretty much just start flinging vocals around without any note of the pace or tempo, which is probably what you do when Phil Spector is yelling at you. I feel bad for them. But I don't want to listen to it anymore, it makes me think of Phil Spector and no one needs that in their holiday.
I realize this is the preferred cut of holiday cheer for Lifetime movie fans who enjoy wandering Xanaxed throughout the hollow shells of our nation's former malls, giant department stores and Searseses, which is probably why it also needs to be quietly knocked down with a wrecking ball in the dead of night so the trucks can haul away the wreckage. It comes from a former time, and that former time was when they had Musiclands. We don't have Musiclands anymore. We still have Lifetime movies, for some reason.
"Wonderful Christmastime," Paul McCartney
We will deal with this in a separate post.