Travel
Three reasons to consider North Carolina for a female-friendly golf trip, according to a tour pro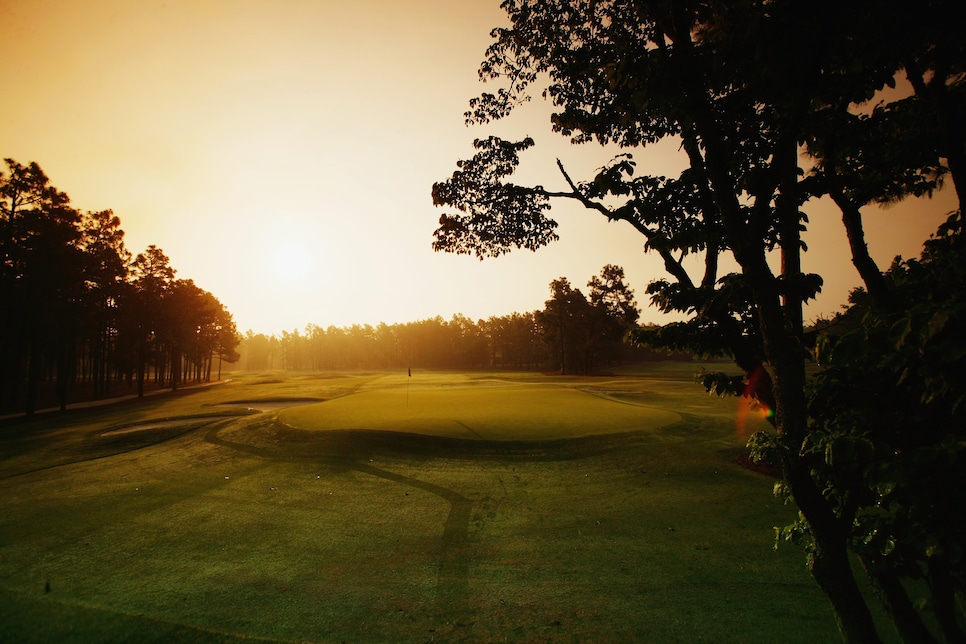 Whether you're looking for a trip that's all about golf, or are looking to incorporate a round or two into a group vacation full of other activities like hiking and boating, North Carolina is a great spot for your next women's golf trip. Just ask a local.
Kendra Dalton plays on the Epson Tour, after having competed for BYU. She was born near Manhattan, but when her family moved to North Carolina she started to get serious about golf. Raleigh is her home base. She shared some of her favorite spots in North Carolina.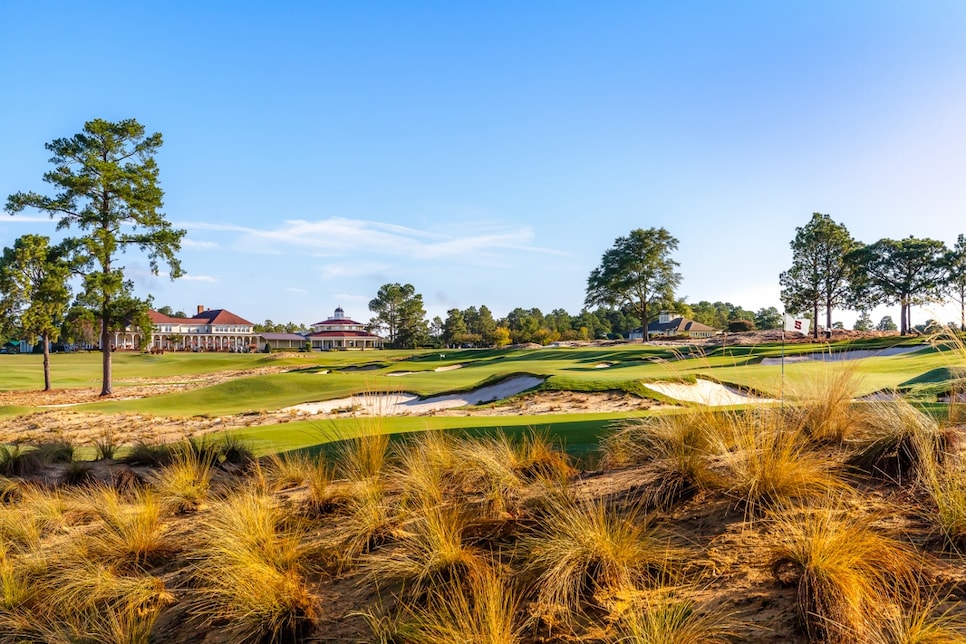 "This is so cliche, but if you're coming to North Carolina you have to go to Pinehurst," Dalton said. "It's welcoming to women, the courses are amazing, and there are other things to do besides just golf. Obviously it's mostly focused around golf, but the town is really charming, their spa is great, and the Southern food is really good."
Don't let the fact that Pinehurst No. 2 is a U.S. Open site make you think that Pinehurst is only for scratch golfers.
"They've created this huge, mega green that has a really fun laid back vibe, and they have The Cradle a par 3 course, so that makes it less intimidating," Dalton said. "They've done a really good job of trying to make it more inviting to any level of golfer, which I think is great too."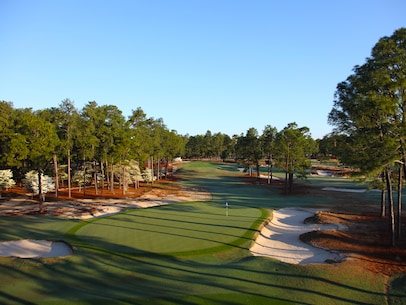 In 2010, a team lead by Bill Coore and Ben Crenshaw killed and ripped out all the Bermudagrass rough on Pinehurst No. 2 that had been foolishly planted in the 1970s. Between fairways and tree lines, they established vast bands of native hardpan sand dotted with clumps of wiregrass and scattered pine needles. They reduced the irrigation to mere single rows in fairways to prevent grass from ever returning to the new sandy wastelands. Playing firm and fast, it was wildly successful as the site of the 2014 Men's and Women's U.S. Opens, played on consecutive weeks. Because of its water reduction, the course was named a Green Star environmental award-winner by Golf Digest that year. In 2019, Pinehurst No. 2 and No. 4 hosted another U.S. Amateur Championship, and the USGA announced Pinehurst No. 2—in addition to hosting the 2024 U.S. Open—will also have the 2029, 2035, 2041 and 2047 U.S. Opens.
View Course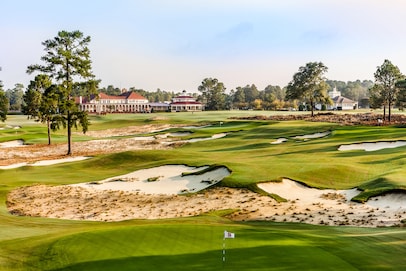 You wouldn't want to skip any of these other courses just to play the Cradle, mainly because you shouldn't have to—you can fit it in at twilight or between resort rounds (though that can be a challenge based on high demand). But it's hard to beat the little one-shot, nine-hole course on the fun-per-minute meter. Located just off the Pinehurst clubhouse, it's a golf and social scene as all-age groups play with a handful of clubs across of field of wild tees and greens as music is pumped in through speakers. The new halfway house (Cradle Crossing) opened in 2021, adding even more to the attraction.
View Course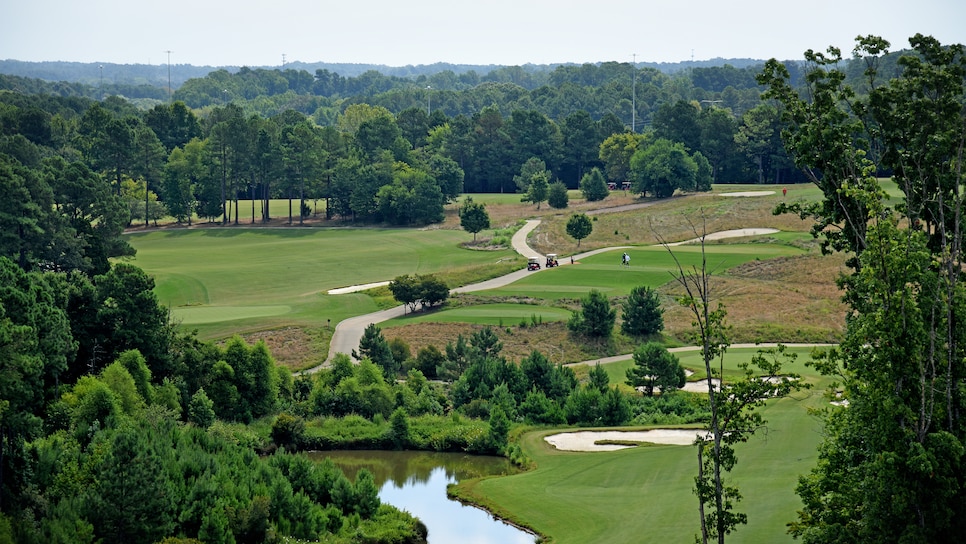 Photo by Roger Winstead/Lonnie Poole Golf Course
Another course in North Carolina Dalton says is worth a stop is NC State's course, Lonnie Poole. "There are actually a lot of women that play out there, and I just think for a public course it's in great shape and it's challenging enough," Dalton said. "Sometimes public courses are just blah, but I feel like Lonnie Poole's a real golf course. You're tested, you have to hit some good shots, but I feel like any level of player can enjoy playing there. They keep it in really good shape. I'm a big fan of Lonnie Poole."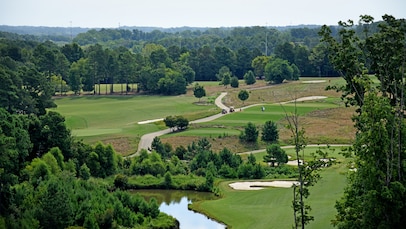 Located in the heart of NC State's Centennial Campus, Lonnie Poole is home to the Wolfpack's golf teams and their leading PGM and turf management programs—so count on pristine conditions. The Arnold Palmer design tips out at 7,358 yards and offers great skyline views of downtown Raleigh.
View Course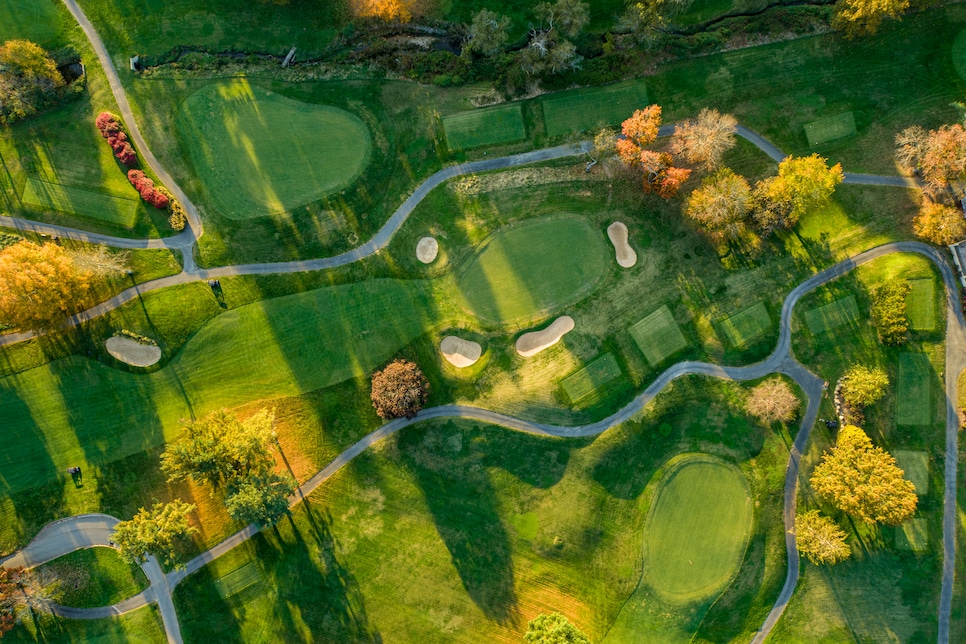 If you're looking for a fun trip that includes golf, but doesn't have it as the centerpiece, Dalton says to head to the mountains.
"In Asheville, you have the Biltmore Estate which is a really cool place to stop by. There's a winery tasting tour which people love. There's some really cool little mountain towns in that area to explore. You can Airbnb a cabin, and there's all kinds of stuff like boating on lakes, swimming, hiking, horseback riding."
For golf up in the mountains, there are 11 courses within a 15 mile radius of Asheville. Of the public options, Grove Park in Asheville is a Donald Ross design on the property of the popular Omni Grove Park Inn.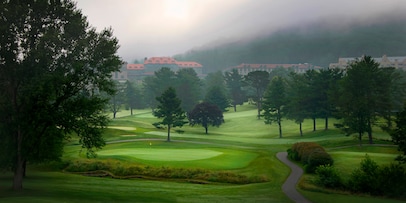 Donald Ross' design at Grove Park leverages the rolling terrain very well with holes that traverse up the mountain and many that go down. The rough and the undulating greens provide some difficulty even though the course measures only 6,700 yards from the back tees (par 70). The backdrop of the N.C. mountains and the historic Grove Park Inn are beautiful and provide for a lovely environment with which to play.
View Course