Gear
You need to start traveling with this tour-pro trusted $29 piece of gear
*All products featured on Golf Digest are independently selected by our editors. However, when you buy something through our retail links, we may earn an affiliate commission.*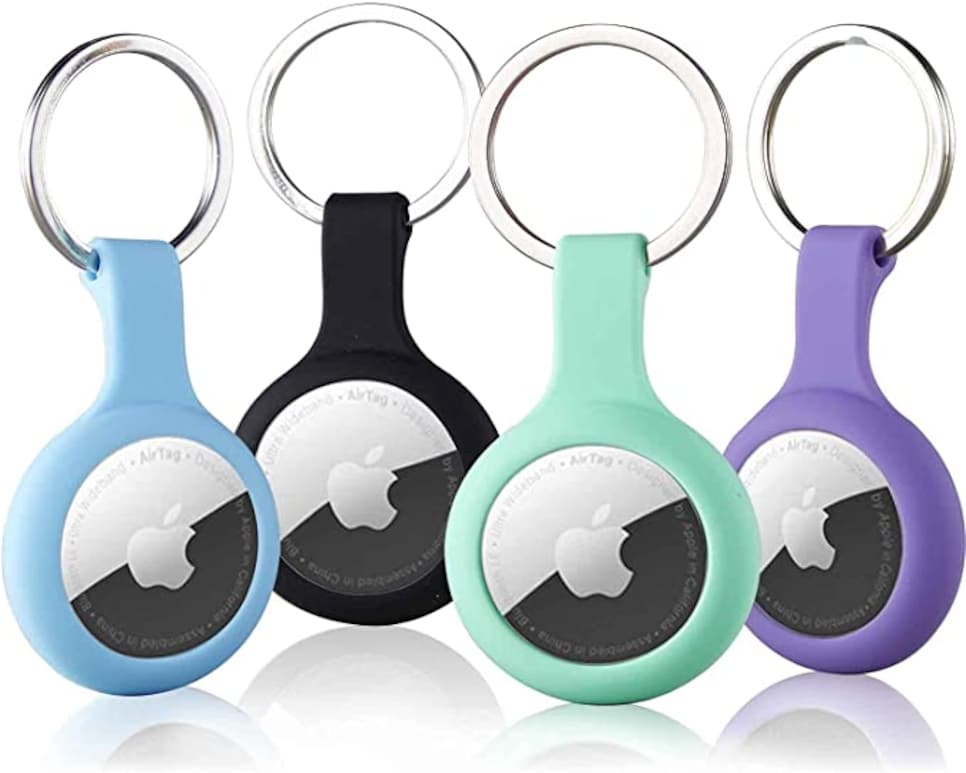 As you're mapping out your golf trips for next year, there's one key piece of gear you might be forgetting: AirTags. Air travel has gotten a little dicey lately, and no one is immune to lost bags. Just ask tour pros. Shane Lowry lost his clubs and luggage on his way to the Wyndham Championship, Collin Morikawa saw his clubs laying on the tarmac as he sat on his plane headed to the FedEx Cup Playoffs, Jessica Korda lost her luggage en route to the AIG Women's Open and had to play the first few rounds in borrowed clothes; The tales are many.
But Korda has something going for her: she had an AirTag in her bag so she knew exactly where it was. AirTags are a $29 Apple product that you pair to your phone (similarly to how you pair wireless headphones). Once paired, you'll see your AirTag in your Find My app. You can label your AirTags within the app, which is helpful if you have multiple. Put the AirTag in your travel bag and hope you don't have to use it. If you're one of the unlucky travelers who loses a bag, you can put your AirTag into 'Lost Mode' and the app will show your bag's last known location. The readout on your app looks like this:
Having an AirTag doesn't make your bag magically appear once it's lost, but instead of calling airlines and begging them to locate your gear, you can call the airline and tell them that you know your bag is in one spot, and you need it to get to another. This can turn your frantic calls to airlines into productive conversations that speed up your bag's arrival.