LPGA Tour
Jessica Korda playing in borrowed clothes thanks to lost luggage, but she's just 1 back after Day 1 at AIG Women's British Open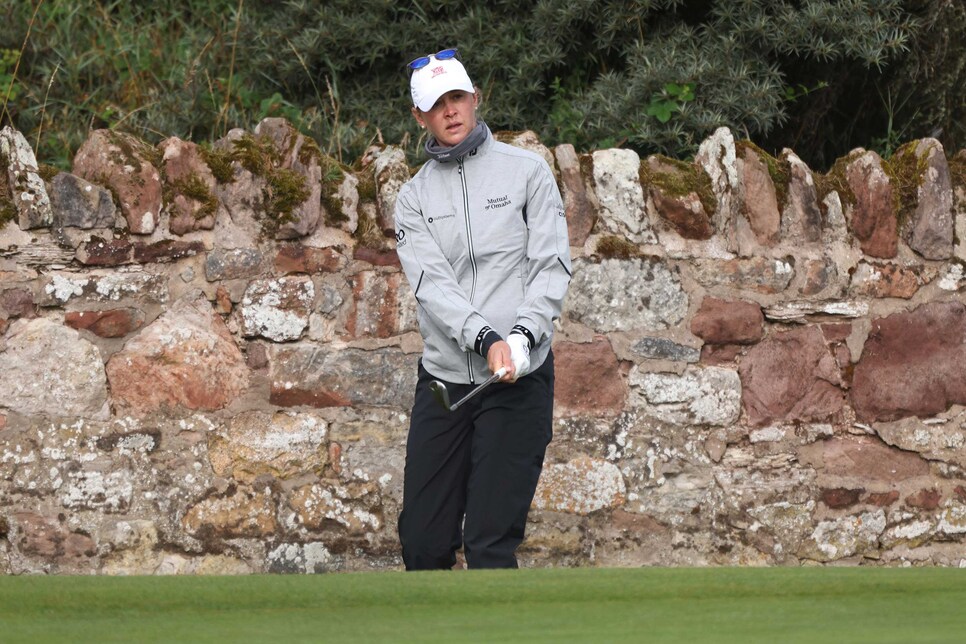 "Monday I wore Megan Khang's pants. Tuesday, I wore my sister's pants, and Wednesday I wore Alison Lee's pants. And today I'm wearing FootJoy pants," Korda said.
The mishap seems to have yielded some good luck: Korda opened on Thursday with a five-under 66, one shot off the leader, Hinako Shibuno. FootJoy sent her a box of clothes, but she's still missing her logoed hats. She's playing in a Muirfield hat.
The most frustrating aspect of this lost-baggage tale is that Korda knows exactly where the bag is. She has a tag on the bag that allows her to track its whereabouts, which is telling her they're at the airport in Zurich. She just hasn't been able to get someone at the airport to send the bag along to Scotland.
"So if anyone knows anyone at the Zurich airport that would like to put my suitcase on the one flight a day that they have coming into Edinburgh," Korda said, "I'd deeply appreciate it."