News
With an opening 67 in Texas, Michelle Wie continues trend of hot first rounds in 2017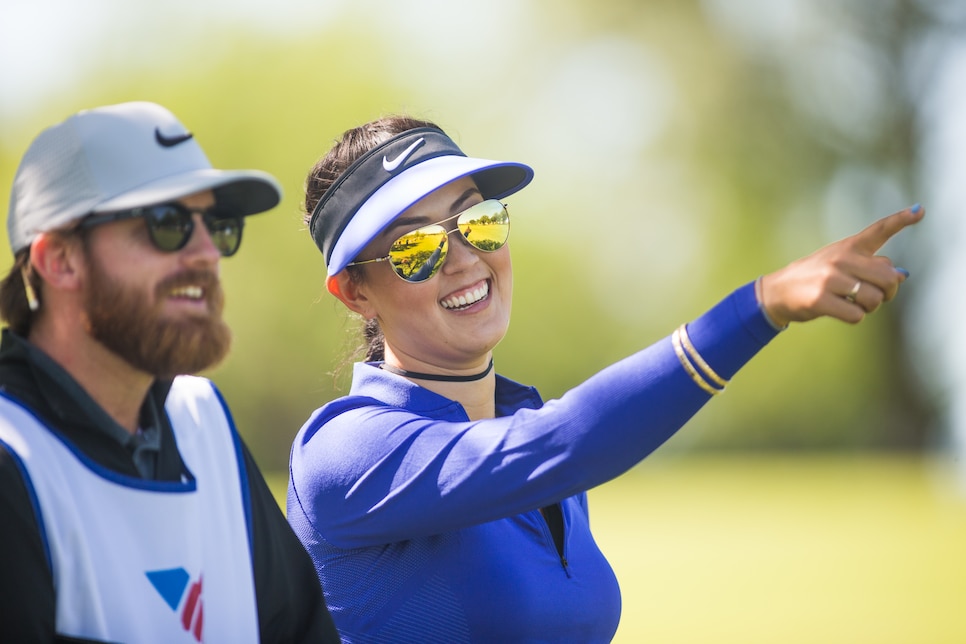 IRVING, Texas -- Michelle Wie's game is in a good place right now. She's finished in the top-10 twice in 2017, and Thursday at the Volunteers of America Texas Shootout, she had her fourth first-round score in the 60s this season.
Wie shot a four-under 67 in the windy conditions, which put her two behind leader Mi Jung Hur. Among the six other players at four under is Katherine Kirk, whose opening round was highlighted by a hole-in-one on the fourth hole.
Beyond Wie's game being in a good place, her mind seems to be in an even better one. After the career travails she has experienced—with tough seasons and the various injuries hampering the young phenom's anticipated success—it'd be completely understandable if she were tired of and frustrated with competitive golf. But she's not. Wie is, to put it simply, having a good time. It sounds cliché, but it's true: She's smiling on the course, she's enjoying playing golf.
"I was just having fun out there," Wie said after her first round at Las Colinas Country Club. "I'm happy where I positioned myself today. Hopefully I can go out there tomorrow morning and make some more putts."
While Wie's recent good play certainly has a lot to do with her happy, calm state of mind, she's made some technical changes that have helped, too. Before the ISPS Handa Women's Australian Open in February, Wie ditched the tabletop putting stance she'd used the last few seasons and adopted a type of claw grip. Her swing coach, David Leadbetter, said that right away Wie looked good with the adjusted putting grip and stance, that it moved her to a more natural position that let her roll it well.
"Putting is such a catalyst for the rest of your game. You have to hole some putts to keep the score going," said Leadbetter at the beginning of the season. "The putting is the last piece of the puzzle."
Wie tees off in the morning on Friday, which will likely be less windy than what she played in Thursday afternoon, providing reason to believe she can keep her first-round momentum going.
"I'm going to go out and try to make as many birdies as I can," Wie said, in talking about her mindset for Friday. "[I'm going to] take advantage of opportunities, and when you're kind of in trouble, just go out there try to make par. Just have fun out there, it's a game, play it like it is."