News
Winged Foot's "other" major represents the game at its best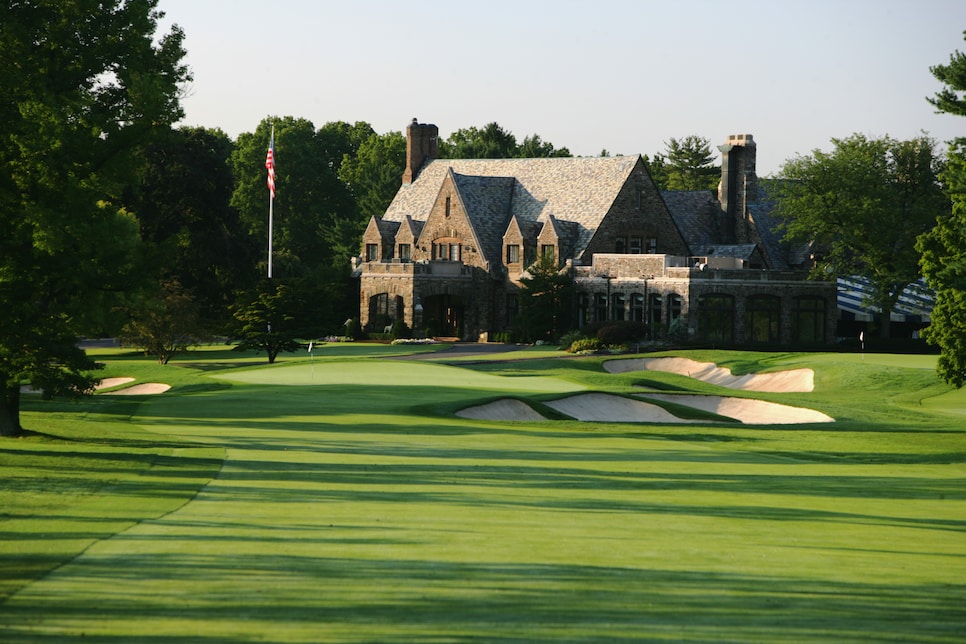 Outside of the U.S. Open every decade and a half or so, the biggest recurring tournament at Winged Foot Golf Club is this thing called The Anderson. It gets equal if not more chat than the club championship, with gold paint and immortality up for grabs on the opposite wall of the grill room. Curtis Strange didn't win either of his back-to-back U.S. Opens here, yet still calls this mahogany bar with mysterious cross-breezes on calm days, "The best place to get a burger and a beer in golf."
The 81st annual John G. Anderson Memorial, a four-ball event with the unique requirement that each team be comprised of two members from the same club, finished Sunday. Three of the four players in the senior final played in Walker Cups. The guys who won the championship division were out of the Southern Highlands Club in Las Vegas, and one of them makes a living backing professional poker players. Nevertheless, the best stories this year could be found at the opening dinner.
"The irony that a Harmon would develop tongue cancer is not lost on me," is how the honorary guest speaker, Billy Harmon, started remarks. The youngest of four sons (of varying loquaciousness) won a a club championship exactly 50 years ago at Winged Foot Golf Club, something the oldest Butch had never done, and Billy proceeded to deride the world's greatest golf teacher as only a younger brother would. Was such a title even possible if you're the worst teacher in the family? Their father, Claude, winner of the 1948 Masters while giving lessons and selling sweaters at Winged Foot, also spawned respected club pros Craig and Dick, but with Butch around "it was like raising 10 kids."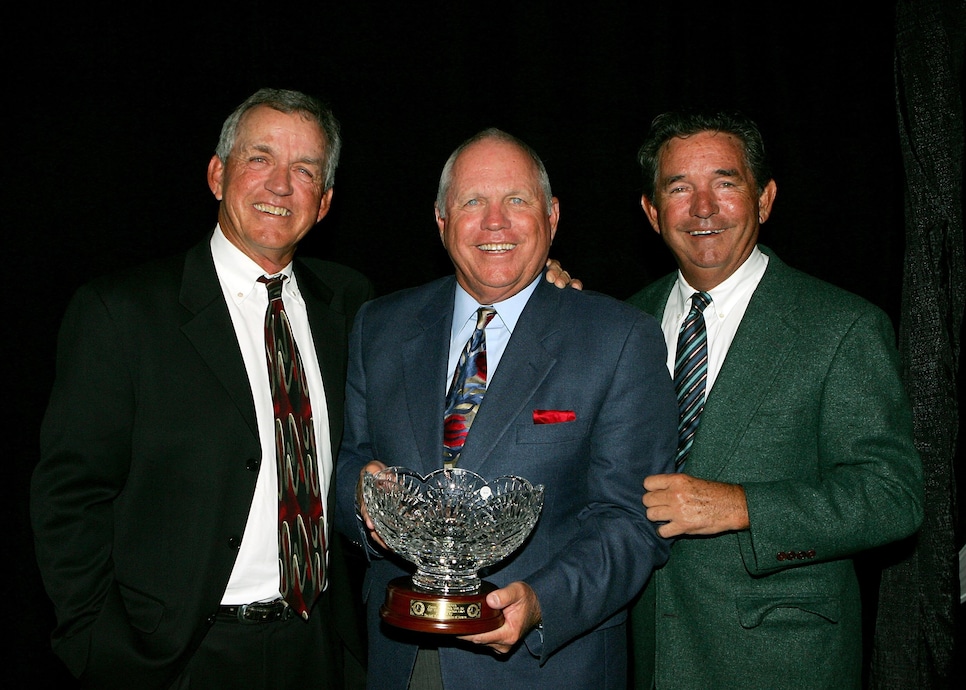 Two hundred blue blazers put down their steak knives as Billy Harmon's jokes flowed. The surface was farce, but underneath lay a history of what it was like growing up and learning the game as a member of a famous family at a golf club where every great player passed through. Memories that Billy recently relied on while trapped in a chemotherapy mask for what seemed like forever. He'd wanted to speak at the 80th Anderson, but that had been a physical impossibility. Now on the green carpet of the dining room, the 18th green of the East course dressed in sunset, you could hear a tee drop.
"I played the front of the West course in my mind. I made an X on the first hole, a triple on the second, then walked off after the third because this place is too ______ hard," said Billy, 67, who caddied for Jay Haas, and now teaches Jay and Bill Haas among others at Toscana Country Club in Indian Wells, Calif. More importantly, he and wife Robin run the Harmon Recovery Foundation to support drug and alcohol dependency treatment programs.
You can't qualify for The Anderson. It's an invitational, so outside of the intra-club competition for spots at the host club, the way to get in is to get introduced to the tournament chairman (and past champion) J. P. O'Hara, or better yet, do something in amateur golf that gets his attention. This year's edition featured 92 teams from 30 states, as well as five countries. A high finish is the best way to secure a repeat invite.
As mentioned, there's a championship and senior division. The format is 36 holes of stroke play to get into a 16-team match play bracket for the championship division; an eight-team bracket for the seniors. Other than that it's like any club tournament, except there are no handicap strokes, no flights, no awards for long drive or closest-to-the-pin, no nine-hole matches, no raffles, and no dinner function with spouses. As golf modernizes in so many ways to be more inclusive, this event is a celebration of tradition. The first one was played in 1933, two months after the death of John G. Anderson, who was a founding member of Winged Foot, twice a runner-up in the U.S. Amateur, and happened to be the golf writer for the Boston Transcript in 1913 when teenage Francis Ouimet shocked the world by winning the U.S. Open at The Country Club in Brookline, Mass. Johnny and Francis played a lot of golf together.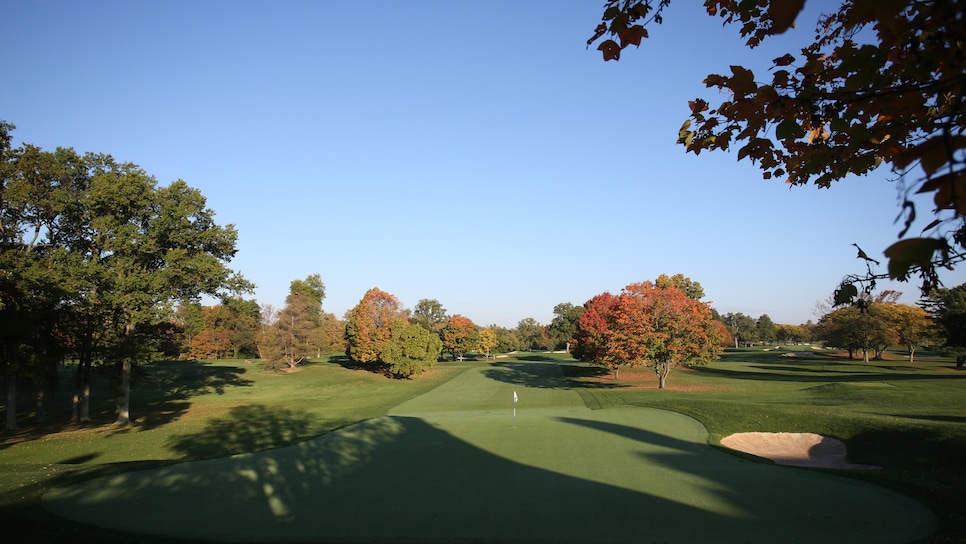 Scratch golfers are hardly a sympathetic lot, but nevertheless have their particular feelings and concerns. It's a low-net world, and so whether events like The Anderson will be available to our great-grandchildren, was Billy Harmon's parting question at the lectern.
The winners of the 81st Anderson were Kenny Ebalo and Shane Sigsbee. Mike Peck and Bart Goodwin of Old American Golf Club in Colony, Tex., captured the senior title after beginning their campaign with a best-ball 62 in stroke play qualifying. It should also be mentioned that at the opening dinner, seated alongside Billy Harmon was his good friend, Curtis Strange. Next weekend Strange will be the first to interview the champion at Erin Hills. If it's Dustin Johnson, you can be sure he'll quiz him on who the last person was to win back-to-back U.S. Opens.
Strange, of course, won number two at Oak Hill Country Club in Rochester, N.Y., where Craig Harmon was the beloved head pro for 42 years. During the interview, the hiring committee expressed concern Craig would use the job as a stepping stone and depart in a couple of years for a better gig in the Met area. Craig responded: "No, I'll make it my own Winged Foot."
In his own way, Billy brought the same attitude to the places he's been. But during the 81st Anderson, he was back home.