News
Wind, rain and a former LPGA Rookie of the Year dominate in Texas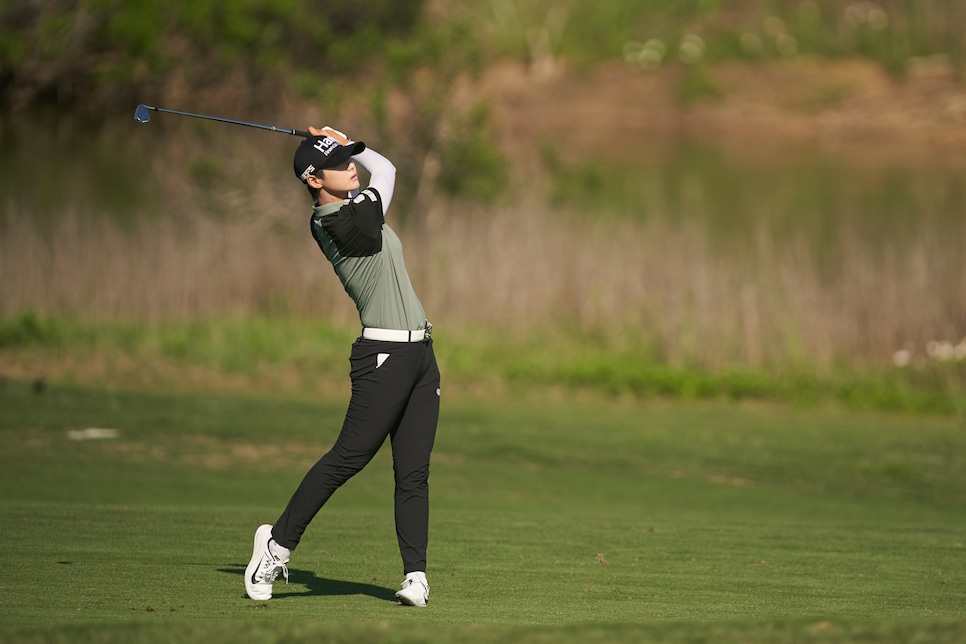 The week didn't start out how anyone on the LPGA would've liked in Texas, but it ended with a major champion holding another trophy, reigning U.S. Women's Open winner Sung Hyun Park victorious in a tournament that will go down in history for all the down time players had to fill.
High winds and rain suspended play at the Volunteers of America LPGA Texas Classic early during Thursday's first round. And the delays kept coming. Soon, it became Friday's first round, and the tournament was shortened to 54 holes. When the weather and forecast didn't improve on Friday, the tournament was shortened again, this time to 36 holes, with the first round now also spilling into Saturday.
Old American Golf Club, hosting the event for the first time, took on so much water that the LPGA decided to play lift, clean and place in the fairways. Every player in the field played both rounds, but only those finishing in 70th and ties earned prize money.
Seemingly anyone could have won this past week, the unintended consequence of truncated tournaments like that. But the champ turned out to be a player who has already proven herself on tour. Park grabbed her third career win with a 65-66 showing, one stroke lower than Lindy Duncan.
Both of Park's previous wins came in 2017, along with numerous other accolades. The 24-year-old from South Korea won rookie of the year as well as co-player of the year honors. She reached No. 1 in the world, won the Women's Open at Trump National and had 11 top-10 finishes.
Yet for a player who seemed to transition to the LPGA from the Korea with ease, Park had trouble continuing the momentum into 2018. In the seven events Park played leading into Texas, she had missed two cuts and finished inside the top-10 just once.
After a first-round 65, Park was a co-leader with Jenny Shin, who won this event in 2016 when it was played at Las Colinas C.C. Park's 65 included a 31 on the back nine. Her final round was more of the consistent, dominant play that the tour had been used to from her in 2017. She shot 66 in the final round, chipping in for birdie on the 18th hole. Though Park is never one to show much emotion on the course, she punctuated that chip-in with a fist pump and a rare, big smile.
"The beginning of the season was not good," said Park after the round, through a translator. "It was super frustrating for me. And even though I don't know if I'm going to win this yet, my confidence level has really skyrocketed, and I think in the future it's really going to help me do well."
There were still plenty of players on-course when Park finished, so she had to wait for her win to be official. No one was able to catch her. Duncan was closest, birdieing her last three holes to finish at 10 under, one shot short of Park. Though it wasn't the playoff-forcing moment the Duke University graduate hoped for, it is the best finish of her career.