News
The Volunteers of America LPGA Texas Classic has become the incredible shrinking tournament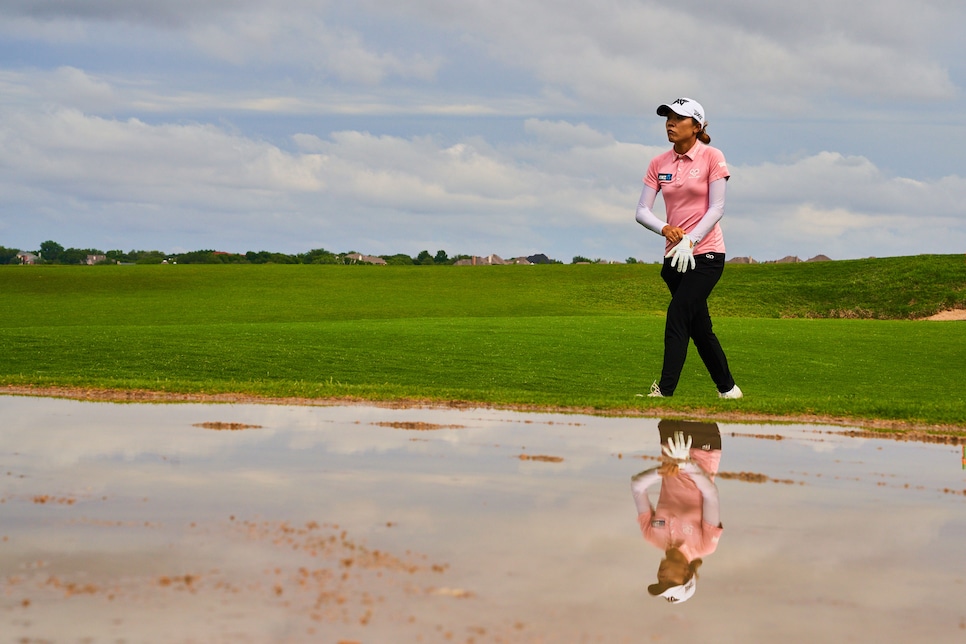 Darren Carroll/Getty Images
Mother Nature has spoiled various LPGA events in recent years—most notably last year's Evian Championship—but the Volunteers of America LPGA Texas Classic is shaping up to have a unique spot on the tour's list of weather-plagued tournaments. For the second straight day, officials at Old American Golf Club outside Dallas announced they were shortening the length of the tournament, once 72 holes, then 54 and now 36.
The tournament got under way on Thursday but only 34 golfers completed one or two holes before play was stopped due to morning rains and afternoon winds. Things never cleared up, and eventually, the scores from the round were wiped out and Round 1 was set to re-start on Friday.
And it did, just 8½ hours later than everyone hoped, as more rain caused more delays. When things finally got started, officials made the decision to cut the event to 36 holes, the first time an LPGA event was shrunk to that length since the Bahamas-LPGA Classic in May 2013.
So it's been a challenging week for everybody, but we ultimately ended up with where we thought would be the fairest for the competition, for all players considered," said Marty Robinson, LPGA director of rules and site development.
Part of the reason to cut to 36 holes was the expected bad weather on Saturday, with a prediction of fog potentially delaying play in the early morning.
While half the field began play on Friday, only four groups completed their rounds. France's Celine Boutier is the clubhouse leader with a one-under 70.
"I needed a couple of holes to warm up so I didn't start the best," Boutier said, having made two bogeys on her first three holes. "I was pretty steady all day after so a good round."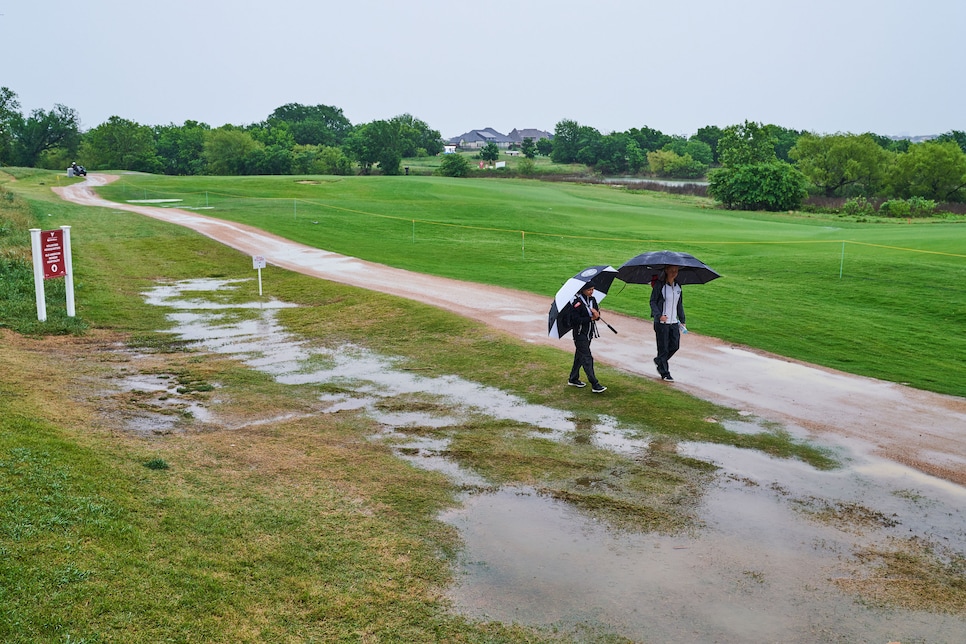 Darren Carroll/Getty Images
South Korea's Sung Hyun Park was six under through 14 holes, having made seven birdies and one bogey. South Korea's Jenny Shin, winning of this event in 2016, and Sei Young Kim were at four under through 14 and 12 holes, respectively.
All 144 golfers will play both rounds, but only the top 70 and ties will earn prize money. If both rounds are completed by Sunday night, the tournament will roll into Monday, according to the tour.
UPDATE, Sat., May 5: The field finished Round 1 late Saturday afternoon and began Round 2 before play was suspended for darkness. Heading into Sunday, there are five players tied for the lead at six under par: Nicole Broch Larsen (through 14 holes), Aditi Ashok (14 holes), Gaby Lopez (11 holes), as well as Jenny Shin and Sung Hyun Park who have yet to tee off the final round.