The Loop
Win the equipment arms race at your club by playing Ben Hogan's personal irons
If you're concerned about running into somebody else with distinctive looking new Ben Hogan Fort Worth 15 irons in their bag on the first tee, perhaps you should consider something more vintage -- and far pricier.
A set of irons Ben Hogan personally played in the 1980s is up for sale on eBay, from a collector who purchased the set from the PGA Tour executive who was the director of the Ben Hogan (now Web.com) Tour.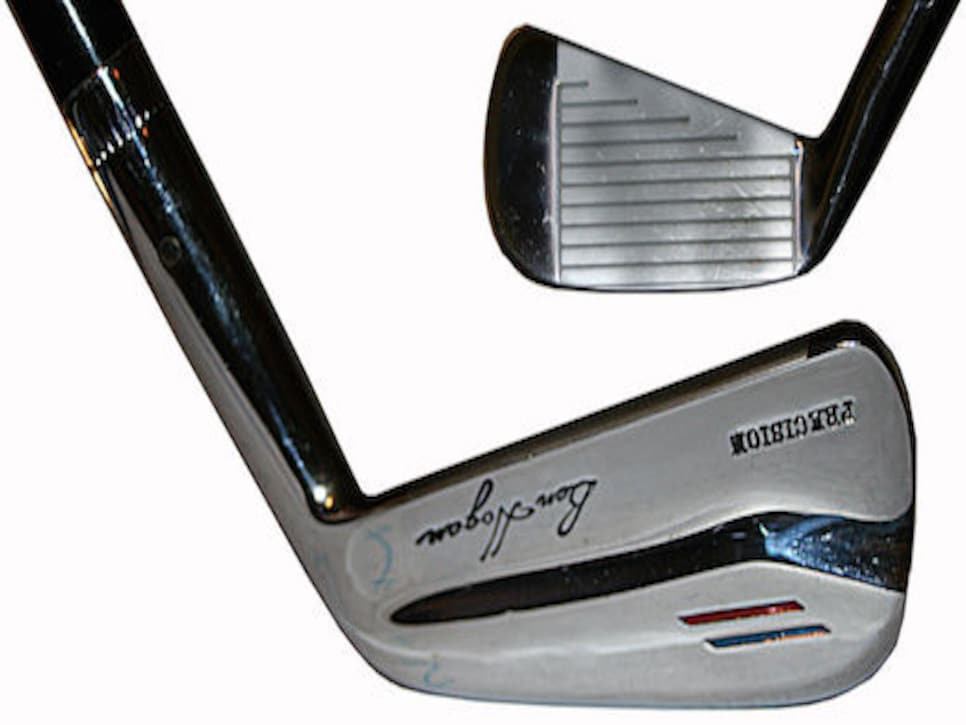 For $35,000, you can take divots with the same 2-iron-through-Equalizer Wedge set Bantam Ben used at Shady Oaks Country Club during the Reagan administration. Included with the irons are a set of Hogan woods and putter from the same era and documentation from former tour executive Jay Edgar recounting how he personally received set No. 331 from Hogan's master club designer in 1989.
The irons have been re-chromed and re-gripped since Hogan's ownership, but in the authentication letter Edgar testifies to how pure they feel -- which is handy if the new owner isn't brave enough to actually take them for a spin: "They hit like melted butter and cinnamon."