Equipment
Wilson chooses Cortex as winning design in Driver vs. Driver 2 Golf Channel competition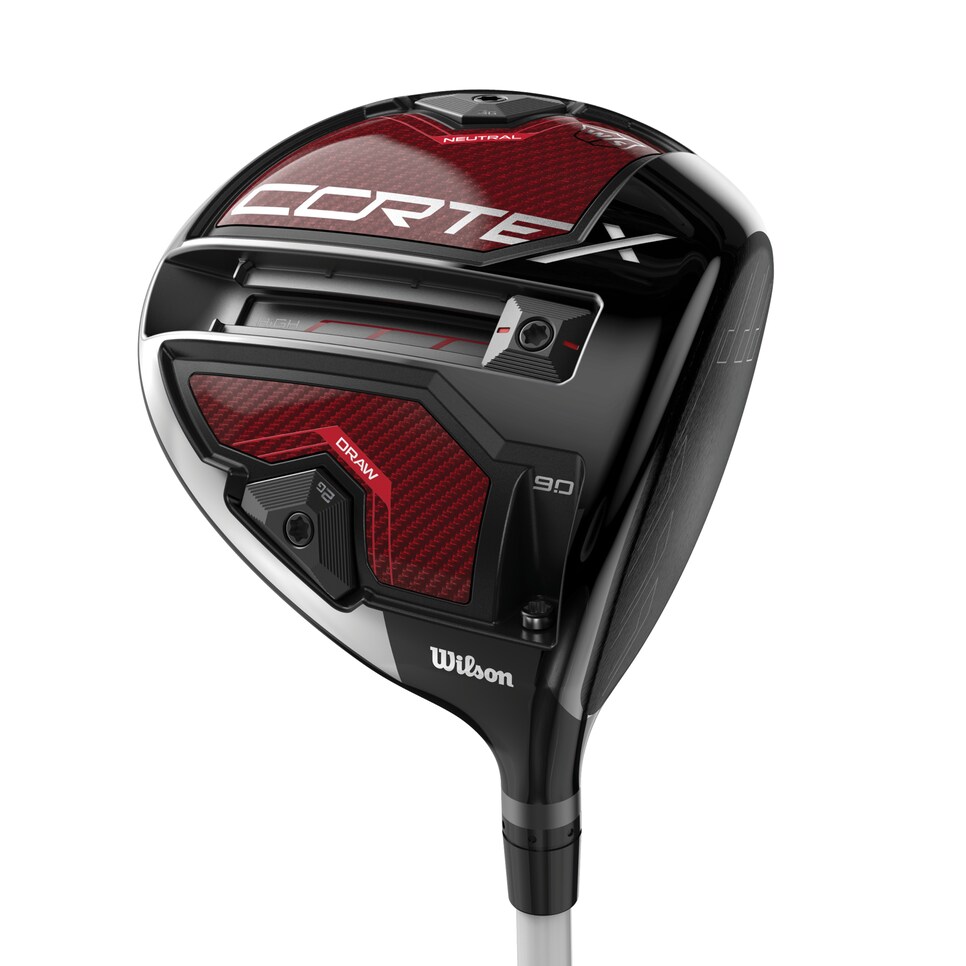 An industrial designer inspired by his love of motorcycles is the winner of of Wilson's Driver vs. Driver 2, an open-call competition for would-be club designers to produce the company's next premium driver.
Evan Hoffman's design, Cortex, features the longest sliding weight track in the company's history and nearly half the head (44 percent) is made of lightweight carbon fiber.
Hoffman's driver idea, one of hundreds originally submitted in the Driver vs. Driver 2 competition that aired on Golf Channel over seven episodes during the last two months, grew from his desire for speed in all things, including his love of motorcycles.
"When you design a motorcycle you want it to look like it's going fast even when it's sitting still, so I kind of took that philosophy and put it into my driver," he said.
Cortex incorporates the lightweight carbon fiber construction in an effort to provide multiple levels of adjustability. An eight-gram weight moves freely in a center track. while an eight-gram and two-gram weight chip can be exchanged in the heel and toe to create either a neutral or draw bias. The lightweight carbon-fiber construction is supported by a rigid titanium frame and face.
Hoffman's original design went through several iterations in collaboration with Wilson's golf R&D team led by Bob Thurman, vice president of R&D at Wilson, and Jon Pergande, manager of golf club innovation.
"I want to thank Wilson Labs for all their time and their late hours," said Tim Clarke, president of Wilson Golf.
"Season Two of the show yielded two amazing finalists, the Cortex and the Rozwell. Ultimately, the Cortex came out on top with its clean, classic shape, overall consistent performance results from a wide range of player testers, and steady sound across the entire face of the club. We are excited to get this driver into the hands of players at all levels of the game."
Hoffman, who works as an industrial designer with SKLZ, a sports training equipment company, developed his original design with his brother and submitted it with high hopes but admitted he felt his chances were a bit like winning the lottery. As it was he took home a $250,000 first prize.
"I was confident, but still you can't prepare for something like this," Hoffman said. "So many emotions going on, the main one being shock."
Hoffman took home the first prize of $250,000, but in a feel-good twist, Wilson Sporting Goods also handed out an impressive consolation prize to runner-up Tim Slama, a senior at Oregon State University majoring in mechanical engineering who submitted a design that originally featured an "infinity" sliding weight track, aerodynamic sole features and a complex carbon fiber crown design based on the growth structure of human bones. Slama, who said his lifelong dream has been to be a golf club designer, will have his tuition paid for by Wilson. Clarke sees it as an investment as much in Slama's future as his company's.
"Obviously, the whole Wilson team has been impressed by Tim," Clarke said. "Upon graduation, if you want to start that career in golf, I want that first phone call."
"It's not a silver lining, it's a golden lining in the cloud," said an overcome Slama. "It's fantastic to have that option to turn a dream into a reality. It really echoes who Wilson has been the entire show."
The Cortex, available online and at retail stores Wednesday, will come standard with the Fujikura Atmos Tour Spec shafts (Black, Blue and Red in three flexes). It will feature Wilson's Fast-Fit adjustable hosel that allows users to adjust loft in half-degree increments across six settings. The Cortex will be offered in 9-, 10.5- and 12-degree models ($500).