Equipment
Wilson's Driver vs. Driver reality show announces 14 finalists, including engineers, students, a chiropractor and a bowling ball designer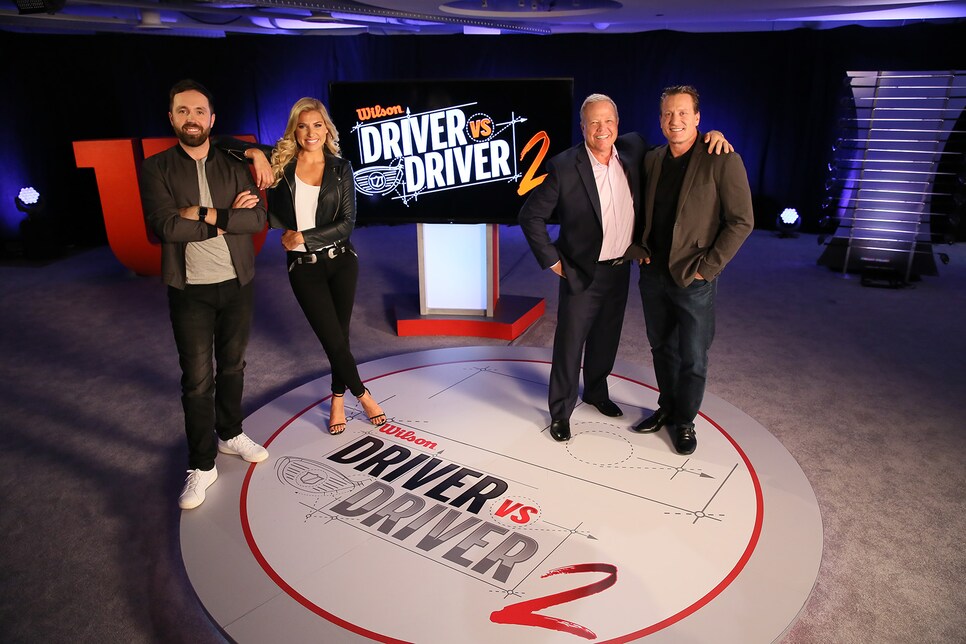 Wilson announced the upcoming debut and 14 finalists for the second season of Driver vs. Driver, its reality-show format that features new product ideas submitted from the general public that over the course of seven episodes this fall leads to a winning entry and a brand new product in Wilson's 2019 driver lineup.
Driver vs. Driver debuted on Golf Channel two years ago with Eric Sillies, the inventor of the winning entry claiming the $500,000 grand prize for his design of the Triton. While that first season saw the Triton get ruled nonconforming on a technicality only a few weeks after it was announced the winner, the weekly Driver vs. Driver show and its frequent episodes and re-airings still afforded Wilson the opportunity to showcase its research and development team from computer models to finished product.
"We tried to do an energetic product to bring excitement to golf," said Tim Clarke, president of Wilson Golf, at the time. "So it's disappointing that we're in a position to have to make adjustments to the product. We have 100 years of conforming products in the market and we're a conformance product brand, so although we disagree with the ruling, we will make the necessary changes."
He had said then that Driver vs. Driver was going to be a marketing success regardless of the success of the one product.
"We know we're not going to out-Callaway Callaway or out-TaylorMade TaylorMade. When you're a challenger, you have to think differently, you have to be willing to break the mold," he said.
The second run of Driver vs. Driver begins on Golf Channel Oct. 2 with two new judges. In addition to returning host Melanie Collins (a sideline reporter for CBS's coverage of college football and basketball) and Clarke, new judges Jeremy Roenick, former NHL star, broadcaster and avid golfer, and Rick Shiels, a teaching pro and YouTube club reviewer with more than 400,000 followers, replace NFL star Brian Urlacher and former USGA technical director Frank Thomas.
The 14 finalists represent a range of personalities and walks of life. That includes inventors aged 22 to 81, with entrants that include a teaching pro, a chiropractor, a competitive bowler and bowling ball designer, engineering students and a professional poker player. In addition, there are several industrial design engineers submitting entries that reached the finalist stage this year.
The show features an elimination-style approach that narrows the field until there are only two left competing for winner-take-all top prize of $250,000 at the last show. Work on this year's show began in the fall of 2017 and taping concluded just this month. Collins says this year's finalists are already a step up from Season One. Similar to the first run of Driver vs. Driver, the winning driver will be part of Wilson's lineup of new clubs.
"Definitely some big improvements, especially in the initial concepts," Collins told Golf Channel. "I think a lot of them had seen Season One and knew what to come in with, and they knew what the judges would laugh it and say 'Get out of here with that.'
"From the start, the ideas were much more usable and much more intriguing."
Collins said the Wilson team did much more player testing of the candidates this year than in the first season, including Wilson tour staff professionals Kevin Streelman, Ricky Barnes, Brendan Steele and Troy Merritt, as well as testing days with average golfers during the PGA Merchandise Show in January and the American Century celebrity tournament in Lake Tahoe this summer. "There was a lot more field testing, which of course takes a lot more time, but I think Wilson really got it right with this one," she said.
"Instead of just taking viewers through the process of how clubs are made in Wilson headquarters, it was much more let the consumers hit these clubs and hear their feedback."
Driver vs. Driver 2 begins Oct. 2 at 9 p.m. on Golf Channel and concludes Nov. 13.