The Loop
Willy Wilcox on getting scolded by Tiger Woods, getting a nickname from Drake, and his famed Players hole-in-one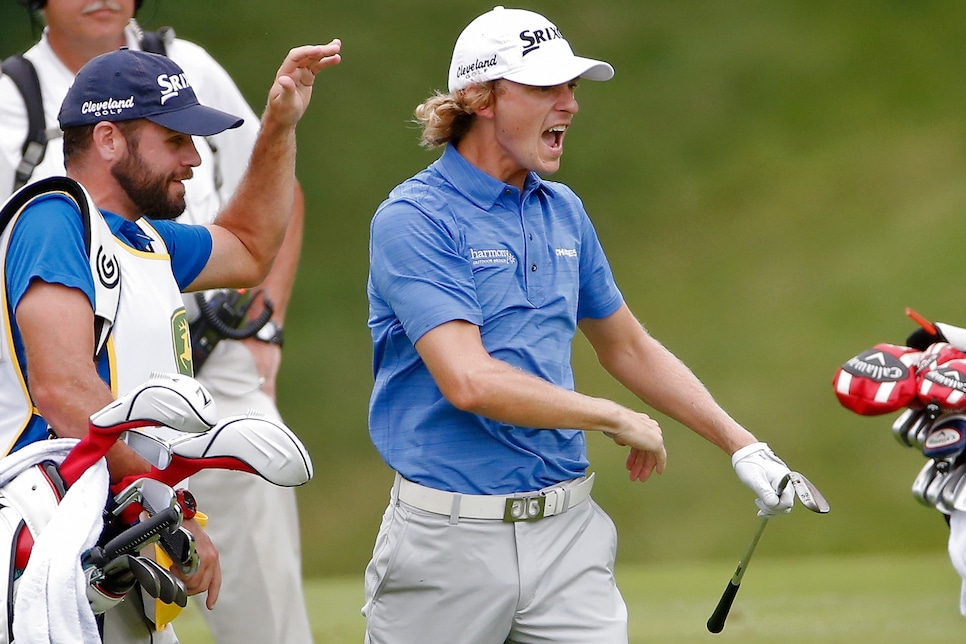 Willy Wilcox isn't in the field at this week's Players Championship, but if you watch even 10 minutes of tournament coverage, you're likely to see him. On a Friday two years ago, Wilcox made the hole-in-one heard 'round the world at TPC Sawgrass' famed 17th hole -- and then gave one of the all-time great celebrations. David Feherty, calling the action for NBC that day, summed up the wild scene best by saying, "Someone's going to get injured here."
Wilcox's ace was the first on the famed par 3 at the Players in 14 years. And even for a golfer with a PGA Tour runner-up and a Web.com Tour win and 59 to his credit, the holed wedge on the island green instantly became the highlight of his career.
"I definitely think it's good I made that hole-in-one," Wilcox told Golf Digest recently, "because nobody else was going to react like I did."
But while the ace was a huge boost for Wilcox's notoriety, it didn't do much to for his PGA Tour status. Two years later, Wilcox finds himself back on the Web.com Tour, albeit playing well enough to be on track to earn back his PGA Tour card for next season. And the ever-lively golfer joined us on the Golf Digest Podcast to talk about that memorable hole-in-one, getting scolded by his idol, Tiger Woods ("I don't think he's a big fan. . . but I'll continue to love him"), and getting a nickname from Drake. Please have a listen as we also preview the Players, discuss Jason Day's historic putting, and debate the end(?) of a historic streak.