News
Players Championship 2018: Record purse, winning payout up for grabs at TPC Sawgrass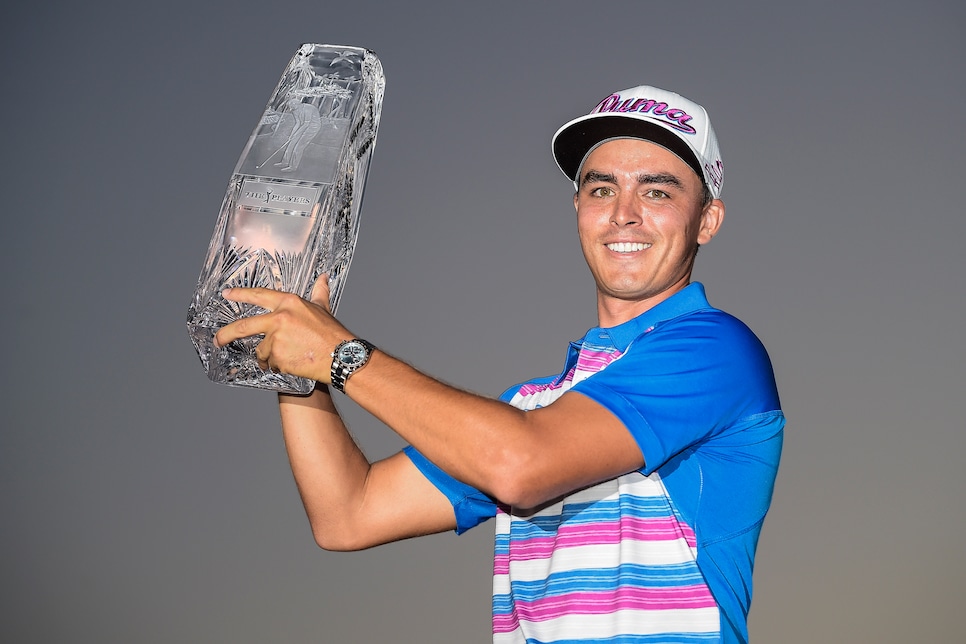 Photo by Chris Condon/PGA Tour/Getty Images
Always one of the most lucrative tournaments in professional golf, on Monday the PGA Tour announced another increase to the prize money for its flagship event, raising the purse from $10.5 million to $11 million. That means this week's winner at TPC Sawgrass will walk away with a cool $1.98 million.
If you're wondering why the top prize isn't an even $2 million, it's because that's what the standard PGA Tour winning payout of 18 percent comes to. And it's a figure that equals what Patrick Reed earned for his win at the Masters last month. Currently, only the U.S. Open has a larger purse ($12 million) and 1st-place prize ($2.16 million).
Si Woo Kim only pocketed $1.89 million for his Players victory last year. Poor guy.
Anyway, here's a look at how some of the other payouts break down:
2nd — $1.188 million
3rd — $748,000
4th — $528,000
5th — $440,000
6th — $396,000
7th — $368,500
8th — $341,000
9th — $319,000
10th — $297,000
15th — $198,000
20th — $143,000
25th — $96,800
30th — $74,800
40th — $47,300
50th — $27,720