Korn Ferry Tour
Willie Mack III slept in his car to play pro golf and now he's earned his first Korn Ferry Tour card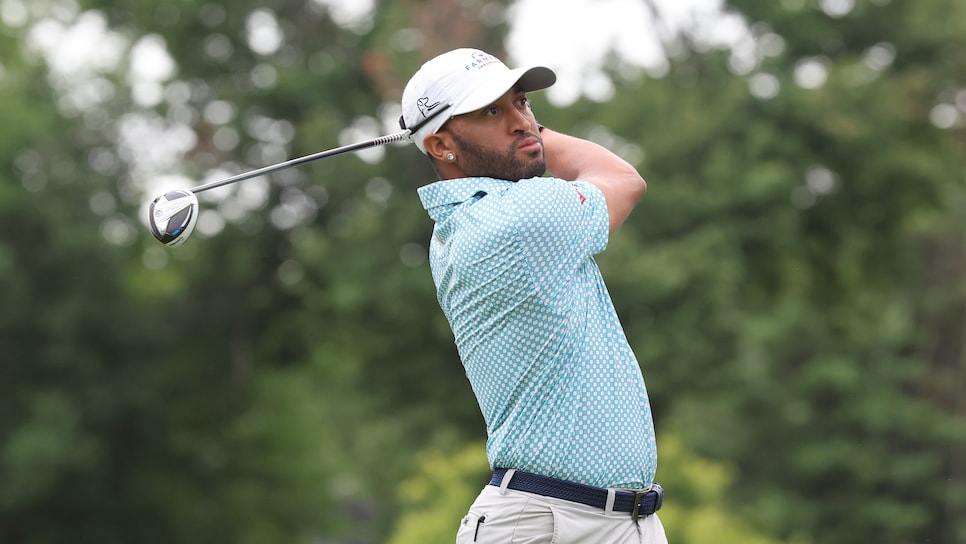 Every player who earns his card through the Korn Ferry Tour Qualifying Tournament has a story to tell. Few could be more compelling than Willie Mack's. The 34-year-old from Flint, Mich., began the game with ill-fitting clubs and slept in his car for a time after turning professional. For more than a decade, he has played in small towns on mini-tour circuits around the country, becoming an icon in the Black golfing community while working to hone his game so that he might seize the right opportunity and the right time.
Mack's time came this week, when he closed the 72-hole Qualifying Tournament in Plantation, Fla., on Friday with a two-under-par 69 and earned his Korn Ferry Tour card by finishing in a tie for 14th place. With a 13-under total at Plantation Preserve, Mack was a single shot inside the bubble for qualifying. He parred his last 10 holes to get the job done.
Mack has won more than 70 tournaments in his career on the mini-tours, but this will be his first opportunity to play fulltime on the top development tour below the PGA Tour. Mack has played four events in his career on the KFT, with one cut made. He has five PGA Tour starts, and in July 2021 pulled off one of his greatest achievements by making his first PGA Tour cut at the Rocket Mortgage Classic in Detroit. Mack backed that up by making another weekend in his next start at the John Deere Classic.
Mack has been an inspiration and mentor to those who play on the Advocates Pro Golf Association (APGA), a circuit formed to give minorities better opportunities to play at the professional level. He has dominated the APGA at times and notched three wins this year, including the Billy Horschel Invitational at TPC Sawgrass.
Australian Curtis Luck, the 2016 U.S. Amateur champion, shot 19 under at Plantation Preserve to share medalist honors with Julian Etulain, a 34-year-old from Argentina whose lone KFT win came in the 2018 Louisiana Open.