News
Rising star Will Zalatoris secures temporary membership on PGA Tour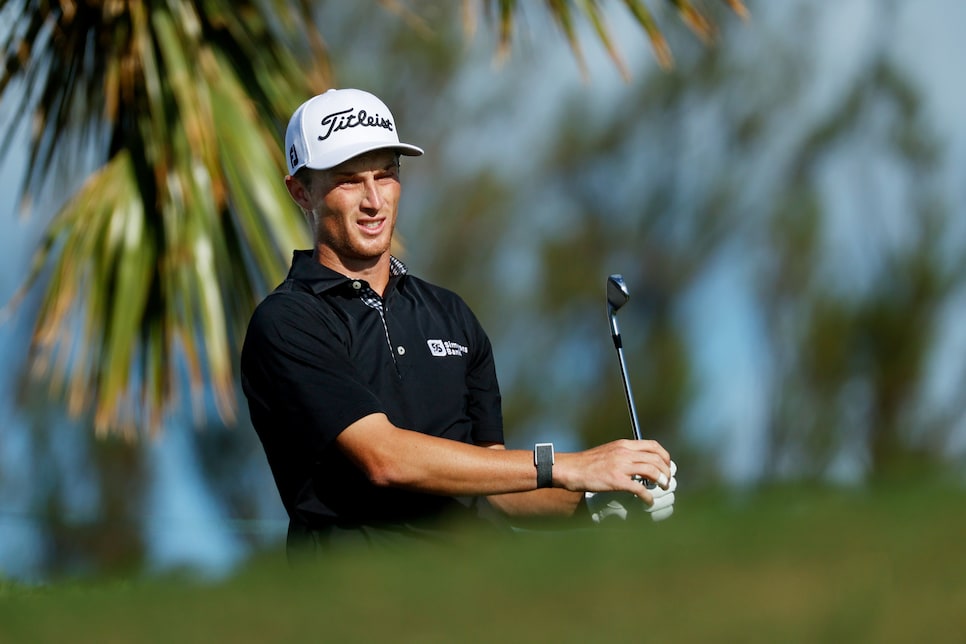 Will Zalatoris needed just three FedEx Cup points this week at the Bermuda Championship to secure special temporary membership on the PGA Tour. Suffice it to say, he was able to get the job done.
Zalatoris, 24, has been one of the revelations of 2020. The Wake Forest product is atop the Korn Ferry Tour's point standings in its combined 2020-'21 season thanks to a win and 10 top 10s in 16 starts. He has carried that success to the PGA Tour's fall series. Zalatoris has posted three finishes of T-8 or better in four appearances this autumn, highlighted by a T-6 at the U.S. Open.
Though Zalatoris was never in contention at this week's Bermuda Championship, his final-round 68 at Port Royal G.C. was good enough for a T-16 finish, earning him the equivalent of 59 FedEx Cup points and a new level of status on tour heading into 2021. Zalatoris is now eligible for unlimited sponsor's exemptions for the remainder of the season as he attempts to earn his tour card for the 2020-'21 campaign.
"Yeah, it's exciting. I thought I had a pretty good chance of it in Vegas," Zalatoris said on Sunday. "Obviously a couple points short. I'm glad I got it done in one week. If I kind of let that wander a little bit, it wouldn't have been fun."
While Zalatoris' standing on the KFT has him in position to gain tour membership, he can also grab his card by equaling or surpassing the amount of points accumulated by the No. 125 player in the 2018-'19 FedEx Cup standings, which in this case is 376 points. Through Bermuda, Zalatoris has 334.
"Of course it's hard not to think about it, but the main thing is I want to keep playing as much as I can and keep building rhythm," Zalatoris said earlier in the tournament week. "You know, the only way how I play the next two weeks is if I top 10. Of course, you can sit there and think about three points and what do I have to do to do that, but the reality of it is I want to keep on playing out here as much as I possibly can."