*It's very easy to criticise Michelle Wie but bear in mind that she is essentially just a kid who has been thrown in at the deep end. *
How anyone can stand back and claim that Michelle Wie "is just a kid" needs to have their head examined.
I was beginning to think no one loved Michelle Wie. In the wake of her "Pre 88" withrdawl last week, bloggers, players and columnists came down on her harder than on poor Paris Hilton. (Lindsay Lohan, you deserve everything you get). Sentiment on Geoff Shackelford's blog remains negative toward Wie, her handlers and the LPGA, but you, her public, are coming to her defense. At least a few of you are. Check out the unending debate on Golfwrx.com, re-ignited by Ron Sirak's reporting from Havre de Grace. Typical are the comments above. Also see the 250 or posts on Jason Sobel's blog on ESPN.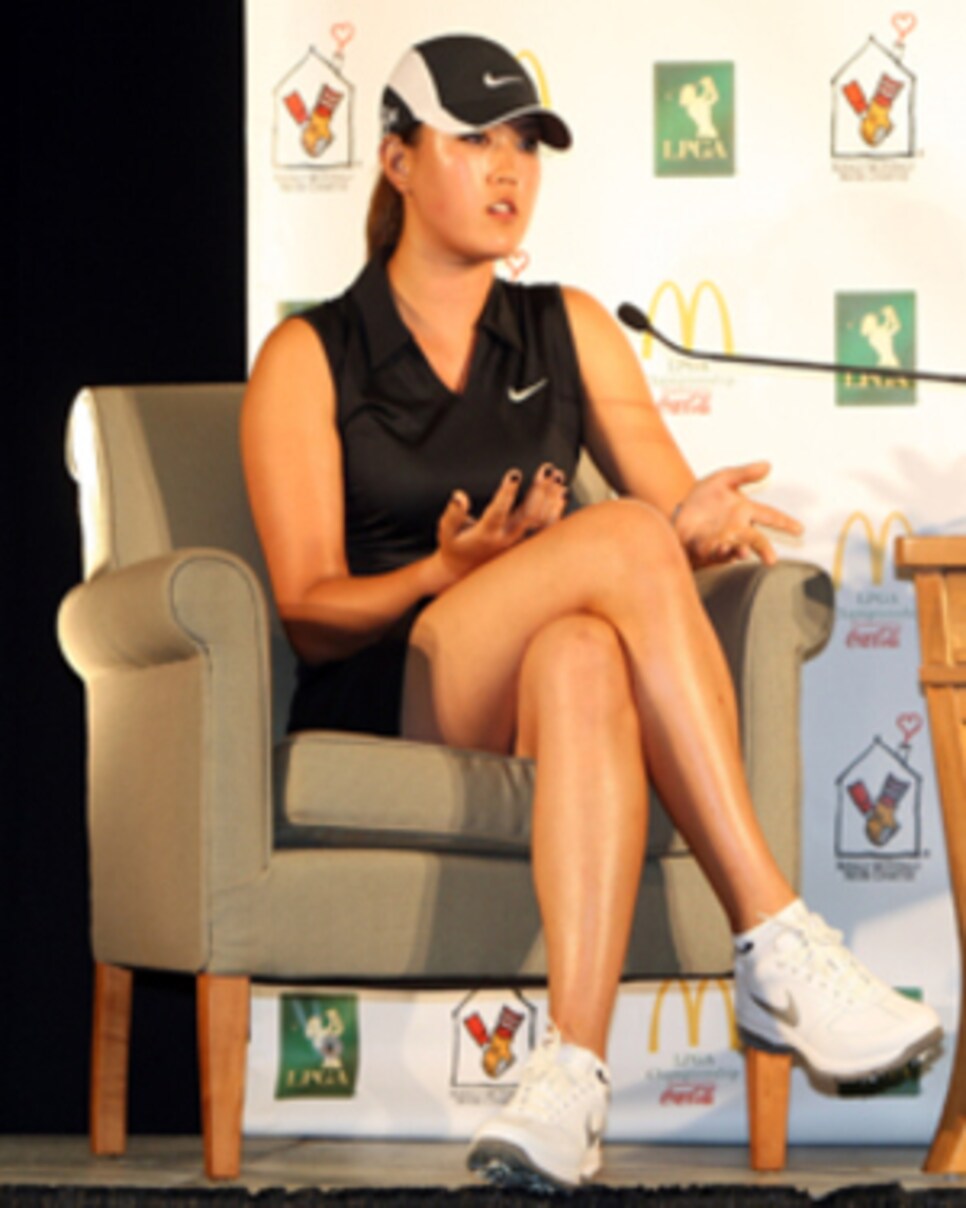 This Dave Cannon photo of Wie reminds me of that old blues refrain, "I feel so bad, just like a ball game on a rainy day." I, for one, am rooting that she finds game, loses handlers and wins something....anything...soon. She is quickly morphing from golf phenom into soap opera star, where there is even more competition.