The Loop
Golf World reader Joe Martin of Philadelphia was the first to react to news yesterday that Michelle Wie had been offered and accepted an exemption into the PGA Tour's Reno-Tahoe Open. Joe addresses his ire at tournament director Michael Stearns.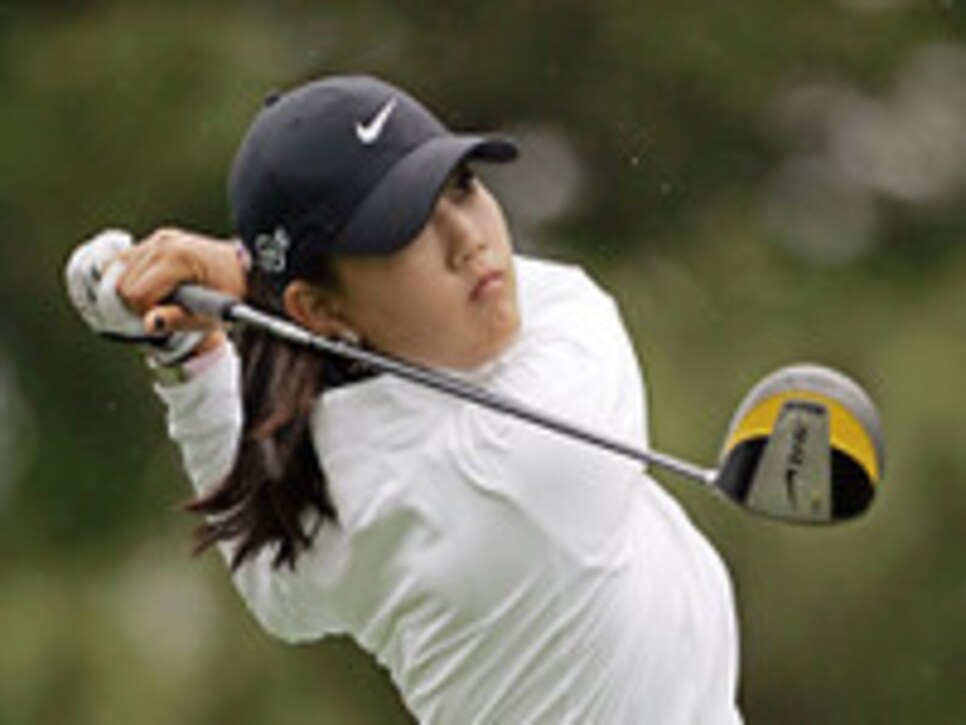 Your decision to give Ms. Wie an invitation is nothing more than pure attention grabbing, and gate purse greed. I understand the opportunity of the publicity surrounding the decision, it will draw attention to the event, both positive and negative.
But this young lady has done nothing to deserve such an invitation. There are many more deserving players who could stand a special invitation rather than a so-so player with no wins, no contending stances, and a game that is less than most players on the Future tour or the Nationwide Tour.
I have favored the sponsors in the pass granting special invitations to players, I was in favor of having Annika playing the men's tour when she was the greatest ladies golfer in the world. I would be in favor of Lorena Ochoa who is now the best women's golfer. But to give a invitation to a player who is below average, struggling with a game that has not held up under pressure, and has withdrawn from more events than she has completed is very poor judgment.
And when she misses the cut, or withdraws from the event because of her wrist, headaches, dehydration, or her agent tells her to do so because she is embarrassing herself, you'll still have your gate sales, and there will be one player standing there who could have been closer to making the cut or being the story of the week because that player got a special invitation. But it won't happen because deals were made, arrangements set, and an invitation went out to an undeserving player who can't even play on her regular tour let alone the PGA tour. By the way is John Daly playing? There's another one for you.
Very sad Mr. Stearns, I for one will not watch the tournament, I would rather watch baseball, and I hate baseball.
Michelle Wie, having apparently not learned her lesson, having apparently not been sufficiently humbled and humiliated by her past efforts, has decided to once again tee it up against the men, in next week's Legends Reno-Tahoe Open.
That's certainly the case at the Legends Reno-Tahoe Open, a tournament that draws a weak field and an even weaker gallery. Even though Wie's star has faded, tournament organizers probably figured they had nothing to lose by seeing if the tired woman-against-men freak show story line would entice a few more people to buy tickets.
No, it's Wie who is the real loser here. She's the one who is going to get beaten down once again playing against men she has no business playing against.
Meanwhile, many of you are still writing to us on the weekend DQ. Check out Ron's Sirak view of that on Golfworld.com.