The Loop
Why was totally unmarketable Mike Trout making this young fan's day when he could have been marketing himself?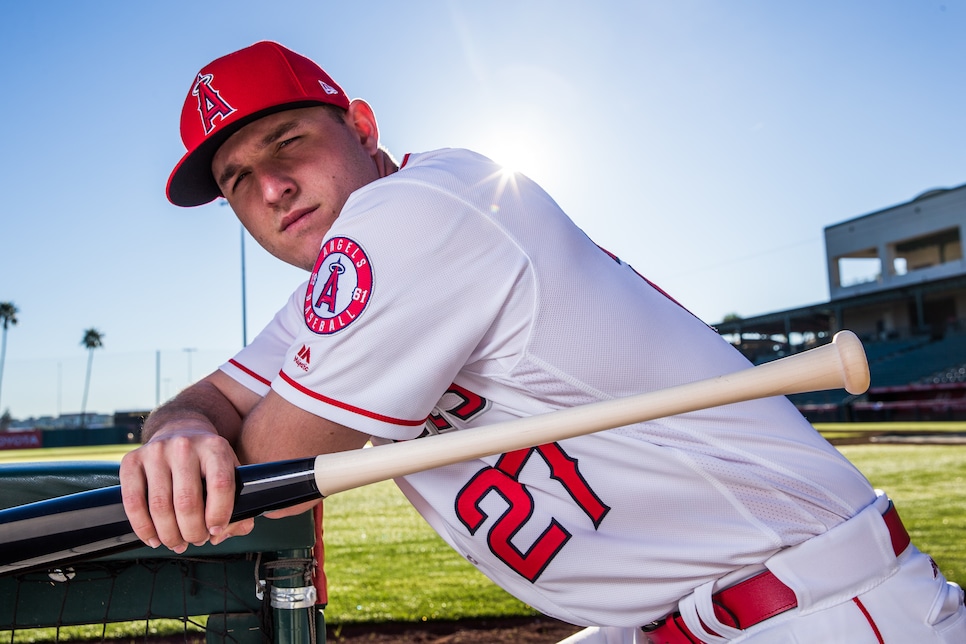 The festering issue of Angels centerfielder Mike Trout's low-key public image is an absurdly 21st-century problem. Trout is a generational talent, the best player in major league baseball but less recognizable to the general public than a mid-level YouTube star— or according to one report, a reserve NBA forward.
To hear MLB commissioner Rob Manfred, this is largely Trout's fault since he's shown minimal interest in marketing himself. He's on Twitter and Instagram, and even did a mid-inning interview with Joe Buck from the outfield during the All-Star Game. But on the self-promotion scale from zero to say, Lavar Ball, Trout has been disquietingly, well, quiet.
"Player marketing requires one thing for sure—the player," Manfred told reporters at the All-Star Game. "You cannot market a player passively. You can't market anything passively. You need people to engage with those to whom you are trying to market in order to have effective marketing."
Instead, Trout just wins MVP awards and hits dingers — at the All-Star Game, he scooped a low Jacob de Grom slider that had no business being hit right out of the ballpark. If that was it, maybe that would be one thing. But as the Angels noted in their retort to Manfred, that's not all, since Trout is plenty active in the Anaheim community.
Even better, though, is what Trout chooses to do not necessarily in the service of his public image, but perhaps just out of basic human decency, like this interaction caught by ESPN.com's Eddie Matz.
So to be clear, the best player in his sport is freakishly talented but inordinately humble, active in the community, and pulls random kids out of the crowd to hang with them. Yeah, it really is too bad Mike Trout isn't more engaging.