British Open
British Open 2023: Why the majors matter more than ever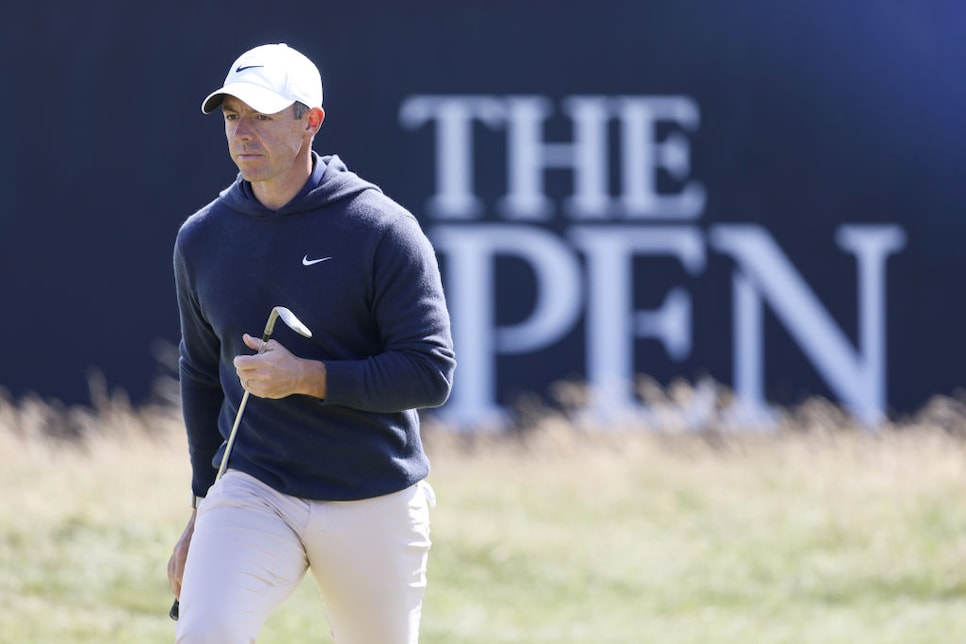 Richard Sellers - PA Images
HOYLAKE, England — Golf's civil war is over. Well, it might be over. Depends who you ask. The professional game has at least reached detente, and though no one knows for certain where the sport is going and who will be guiding it and what it all means, there is one incontrovertible takeaway from two years of drama, conflict, instability, and struggle:
The four weeks that matter the most now matter more than ever.
That would be the major championships, and they are the unassailable winners of this struggle. Everyone else, to varying degrees, has lost.
The PGA Tour? Battered and bruised. It is still standing, and that in itself is perhaps a win. It also lost a lot of itself and the things it stood for to remain standing. And it sure seems like membership has lost trust and confidence in tour leadership. Any doubt to that needs to look at Xander Schauffele, a man with no appetite for spectacle, calling out the commissioner with an ease and candor that only comes when speaking the truth. PGA Tour players? The bewilderment and shock that was so prevalent at the U.S. Open and Travelers Championship has been replaced by disillusionment, the upshot of knowing they were sold out by the very body they were trying to defend. They feel scammed and cheated for bypassing the chance at generational wealth. Many have turned apathetic, wondering why they should care about something they apparently don't have a say in.
The DP World Tour? Its financial health is a mess, its fate in the hands of others. LIV Golf? Incapable of taking a foot forward without stepping on its other foot. LIV players? Their reputations forever tainted by some for aligning themselves with a brutal, repressive regime for a payday. Saudi Arabia? Yes, the kingdom achieved its goal, buying its way into the ecosystem. Yet buying yourself a trophy doesn't make you a champ. Saudi Golf may be in; respect may never come. And not least of all, the fans have been hurt, their beloved game turned into a sideshow with the worst type of actors.
The majors, however, have remained intact. On the surface there is an inherent, self-serving value in providing a unified platform during a schism, where the propaganda of both leagues genuflects to the cold-hard gospel of meritocracy. It's impossible to quantify Talor Gooch's three LIV wins against 48 players, half of whom are has-beens or never-weres. It's easy to quantify what Jon Rahm and Brooks Koepka and Wyndham Clark have done at the Masters, PGA Championship, and U.S. Open, for their performances came against players whose spots were not given but earned.
As Rory McIlroy posited after winning the Tour Championship in 2019, "If the narrative becomes that the majors are the only important thing in golf, then that's dangerous because are fans not going to care for the other 48 weeks of the year?"
There's truth to that sentiment, that perhaps we make too much of these 16 rounds. But that importance was solidified by the warring factions. The PGA Tour was beholden to Augusta National, the USGA, PGA of America and R&A in its battle with LIV Golf, for if LIV players were given avenues into the majors, its destiny was sealed. It's why LIV Golf has made such a fuss about the Official World Golf Ranking; no player who deemed themselves a gladiator would join a league without accreditation, for that is not a league but a barnstorming exhibition.
This doesn't mean what happens on the PGA Tour or LIV or whatever entity comes next is unimportant. McIlroy is correct, since it is in those 48 weeks that we are introduced to golf's characters, giving them depth and backstory and interest and more importantly a stage. But, with all due respect to the various leagues around the globe, history is not made there. It's why the PGA Tour's bet on legacy was a poor bet, for legacy can only be built at the four tournaments where four rounds can be replayed forever.
Yet the majors are more than just bringing the world's best together. They are respites from the sport's existential crisis, where the game can be just that, a game. Yes, each tournament has its own issues and greed and dark past, but in this imperfect world and imperfect game they are as pure of a product as we will get. They remind us all that is good with this beautifully dumb sport can continue in the face of the unknown. This week is the 151st playing of the Open, a championship that has survived two world wars, a pandemic and John Daly. Whatever happens with the PGA Tour and Saudi Arabia, there will be a 152nd Open next summer.
Of course, maybe these four weeks matter more because they are the antithesis of the past two years. And to that we go back to McIlroy, who after winning last year's Tour Championship and the $18 million that came with it said he'd happily trade all of that for another chance at a major.
That's the point: while golf's civil war has shown that nearly everything and everyone has a price, what's on the line at major championships can't be bought.

​​Is it the British Open or the Open Championship? The name of the final men's major of the golf season is a subject of continued discussion. The event's official name, as explained in this op-ed by former R&A chairman Ian Pattinson, is the Open Championship. But since many United States golf fans continue to refer to it as the British Open, and search news around the event accordingly, Golf Digest continues to utilize both names in its coverage.