News
Why 'sneaky match-play stud' aptly describes Matt Kuchar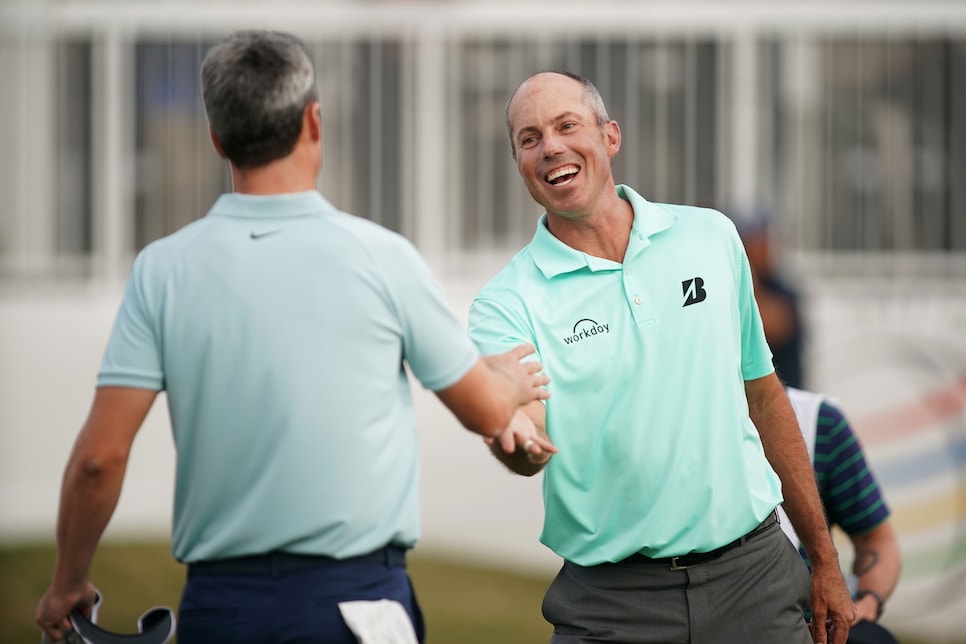 Photo By: Darren Carroll/Getty Images
AUSTIN — One of the tricky parts of analyzing match-play golf is that we tend to think of the format as extremely personal—and it is, at least relatively in an impersonal sport like golf. In turn, we have a bias toward recognizing players with a certain degree of ferocity in their style. The combative approach is more memorable, and so when asked to name strong match-play golfers, the immediate instinct is to cite Ian Poulter, Patrick Reed, Tiger Woods, Rory McIlroy, etc. Close your eyes, and you can picture each of them screaming, glaring, fist pumping and, in Reed's case, shushing.
Now, close your eyes and think of Matt Kuchar. What do you see?
Probably a sheepish grin and a blushing face, right? That's the Kuchar default expression, and it doesn't exactly evoke thoughts of ruthless triumphs in mano-a-mano duels. And yet, the chiller killer (sorry) has been one of the best golfers in the history of the WGC-Dell Match Play. Here are the facts:
• Kuchar came into this year's event with 21 wins over his career, which ties him for 10th among all players. With two more wins in the group stages, he's now surged ahead of Jason Day and Stewart Cink, tied Rory McIlroy, and has a chance to tie or surpass Phil Mickelson and David Toms with a win on Saturday. If he makes a deep run, he could conceivably end up second-all time, passing Poulter (who is still alive in this event) and Paul Casey, in which case he would trail only Tiger.
• Even more remarkably, his 21-8-2 record prior to the 2018 event gave him a 72.4 percent winning rate, which was third only to Woods (76.7 percent) and Geoff Ogilvy (an astounding 80 percent with 20 victories) for players with more than 10 wins. That's better than Poulter, Day, McIlroy and anyone else you think of as a match-play virtuoso.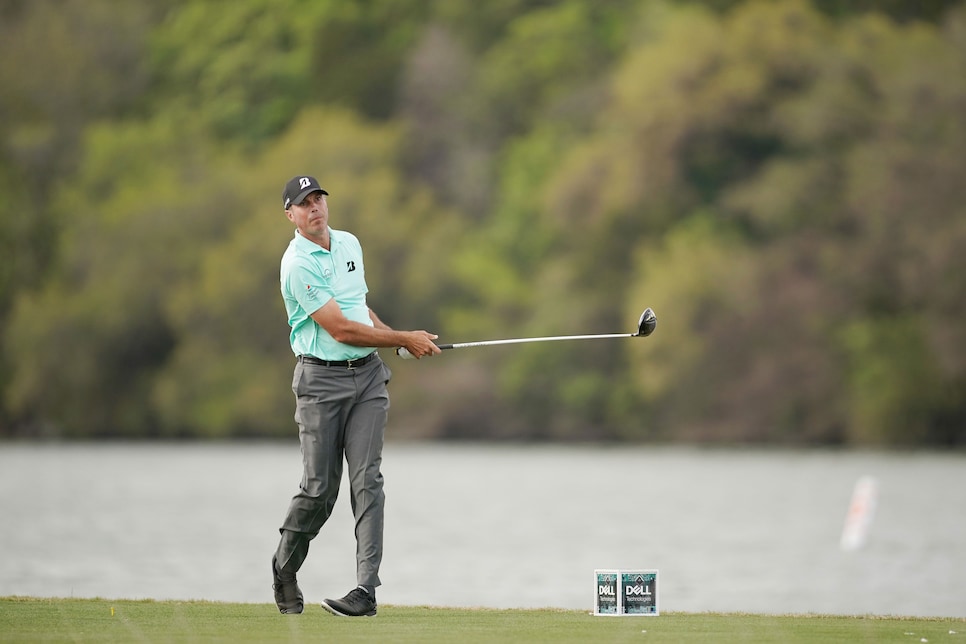 Darren Carroll/Getty Images
• Kuchar, also a former U.S. Amateur champion, won the 2013 event, which is of course critical to the discussion. With the event started in 1999, he's one of just 15 champions. That year, he needed just 79 holes to reach the championship. He also finished third in 2011, beating Bubba Watson in the consolation match. Only three players (Woods, Day, Ogilvy) have won multiple titles.
• Here are just a few of the players he's taken down over the years: Rickie Fowler, Martin Kaymer, Bubba (twice), Sergio Garcia, Day, Ryan Moore, Justin Rose, Tommy Fleetwood and the great Yuta Ikeda. (Just kidding on the last one.) (But seriously, that's a murderer's row, and he beat them all.)
In short, there's a very good argument to be made that Kuchar is the second-best player all-time at this specific event, trailing only Tiger. Now, sure, the easy counter-argument is that titles matter more than all the stats I just threw at you, and that Kuchar is fourth at best after Woods, Day and Ogilvy. But shouldn't the full scope of his career count, too? In that context, Kooch is nipping at Ogilvy's heels and has already surpassed Day. With a gun to my head, I put Kuchar third currently, ahead of Day despite one less title, and behind Ogilvy (who reached the finals three times, won twice but hasn't played since 2012).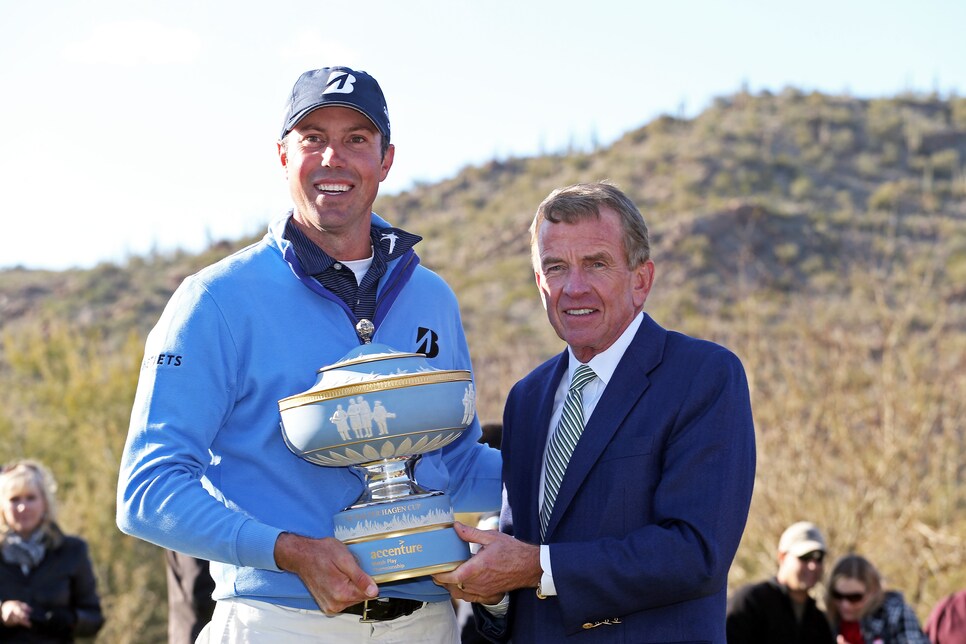 Kuchar's success is also a little bit of a puzzle, because in singles matches at the Ryder Cup, his record is … not good. And that's being generous—in eight matches at those events, he's posted a 1-7 career mark. The only player he beat was Thomas Bjorn at the 2014 Ryder Cup (which didn't matter much in the Euros route of the Americans). Elsewhere it was a disaster, although in his slight defense, he was matched up against some absolute legends, like Ian Poulter and Lee Westwood. He's been better in fourball and foursomes, at 11-8-4, but that still doesn't compares to his success at the WGC-Match Play.
Kuchar plays Kevin Kisner in the round of 16 on Saturday morning—a nice Georgia Tech vs. Georgia showdown—and if fate allows, he could face match-play demigod Ian Poulter in a afternoon quarterfinal match. If Kuchar can make the weekend, and somehow take home a second title at this event, the debate will be over—no player but Tiger can match his prowess at this event.
With his mellow, almost docile demeanor, Kuchar cuts an unlikely figure in the pantheon of match-play luminaries, but some assassins flash a bashful smile as they go about their bloody work, and some killers are quiet.