News
What makes a good match-play golfer? Six of the world's best players try to answer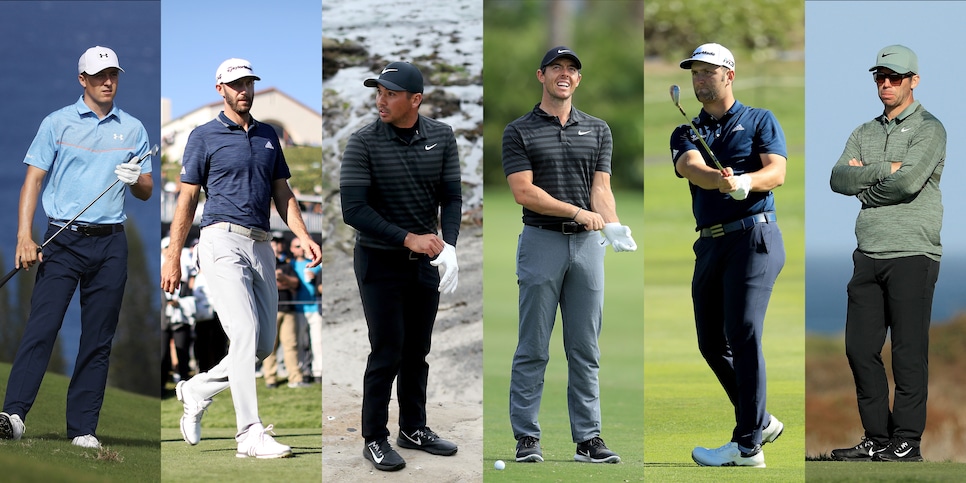 Photo By: Getty Images (6)
AUSTIN — It's one of the great mysteries of golf, and one of the great debates: What sort of personality lends itself to success in match play golf? Is it aggression? A love of one-on-one competition? Comfort with volatility and bad luck? Passion? Or is it better to be steady and unflappable? Could it be that the cynics are right, and good golf simply translates across all mediums? Are we just engaging in voodoo psychoanalysis by trying to read any deeper?
Plenty of players have succeeded in both formats (of recent vintage, Tiger Woods and Rory McIlroy), some seem much better in stroke play (Jim Furyk, Brandt Snedeker), but still others seem to rise to new levels of greatness in match play (Ian Poulter, Patrick Reed). What accounts for the special success of this last group? Is there an identifiable personality trait, a playing style, or some ethereal quality that explains why they excel at one-on-one play?
In the search for answers, I asked six of the world's best players heading into this week's WGC-Dell Technologies Match Play Championship. What they offered was almost universally uncertain and halting, but inside the clouds of doubt were nuggets of wisdom that may help us approach the truth. Here's what they had to say:
(Each player's name is linked to his career singles match play record.)
Rory McIlroy: "I don't know. I don't know if it's a personality thing or … I think with match play, if you were to look at one statistic on the PGA Tour that would tell you who's going to do well this week, if you go to the bounce back stat. … How people do after making a bogey in stroke play, for example. It's the same thing here, if you lose a hole how do you react to that? … People that are OK with adversity. People that don't mind having to react to things. That's what makes a good match player."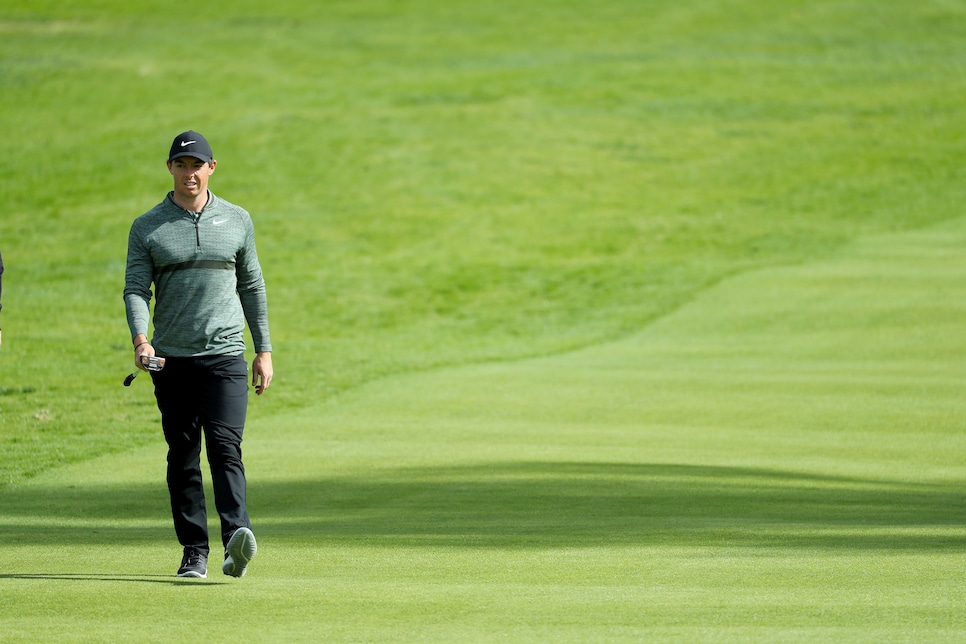 Warren Little/Getty Images
Jon Rahm: "It's a combination of things. I think the willingness to win and then a never-giving-up attitude. And then you have to play good. If you're playing really bad, it's going to be hard to win a match. But I think the attitude, people who are right there with their emotions, and your emotions can affect the other player, you have a lot going on, I think those players can be successful. … I think one trait is players that play aggressive. When you're aggressive in match play, you play good, even if you make a lot of birdies, it's really hard to get even."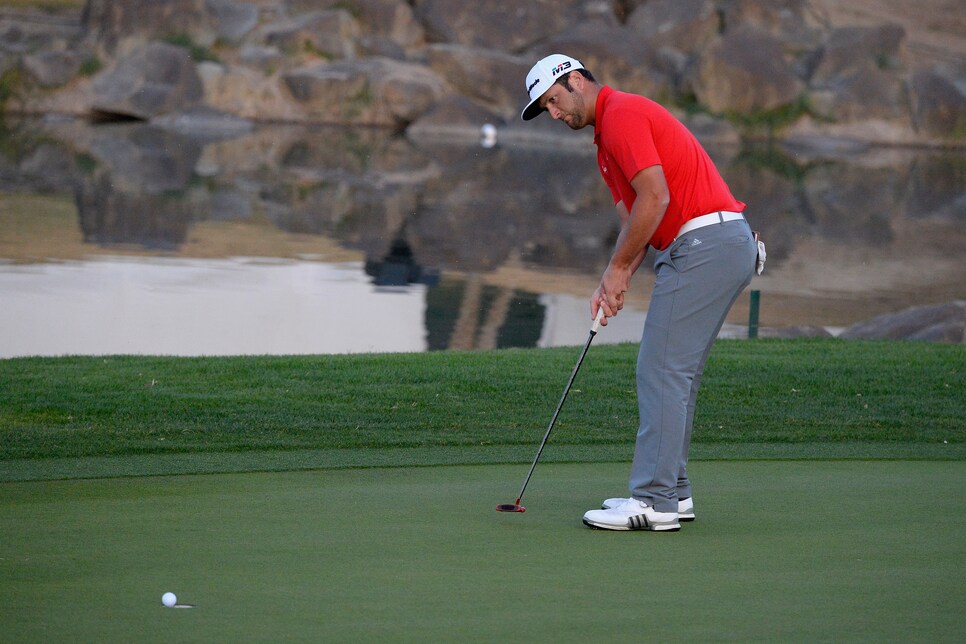 Robert Laberge/Getty Images
Dustin Johnson: "I don't know. Match play is one of those things that's definitely difficult. We don't play it that much on tour. We don't get too much experience playing it. But it's something I always enjoy. It's just you versus one other guy. …You're only worried about that match, really. It doesn't matter what the rest of the guys are doing. As far as how to be a really good match play player, I'm not really sure."
(Note: I followed up by asking DJ a weird question—If he were to meet a stranger that was good at golf, would he be able to tell by that stranger's personality whether he was good at match play? DJ said "No, I don't think so.")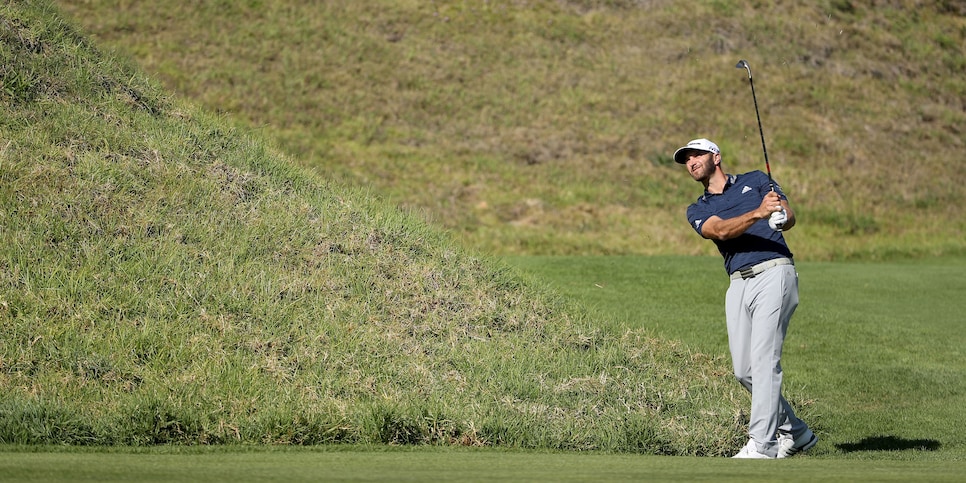 Christian Petersen/Getty Images
Jason Day: "When you look at guys like [Poulter], I mean take Tiger, for instance, back in his day when he won it once or twice … you look at the traits of these people, I think they're willing to push themselves further than most people. And I'm talking mentally and physically. … I think they feed off the situation that's going on around them because it literally is just me against you. And I think they feed off that stressful situation. The way I feel is that when I need to step up big, that I think my level of mental attitude just kind of lifts a little bit. So the level of concentration goes up.
"But you can actually kind of see in the way their demeanor, the way they walk, the way they talk. You could be a short hitter and have the same [positive attitude]. But I think it's more on the mental side. I think the guys that are mentally stronger are able to push themselves a little bit further. We all get to a point in the round that you don't want to push anymore. Like it could be the seventh round that you play on Sunday and you're 3-down, and I could just kind of cruise this in. But something deep down inside is saying, no, you can't let that happen. You've got to keep pushing and kind of push through that barrier and see how far you can actually get out of yourself. And it's more of a test mentally and a challenge to see what you can put yourself up against."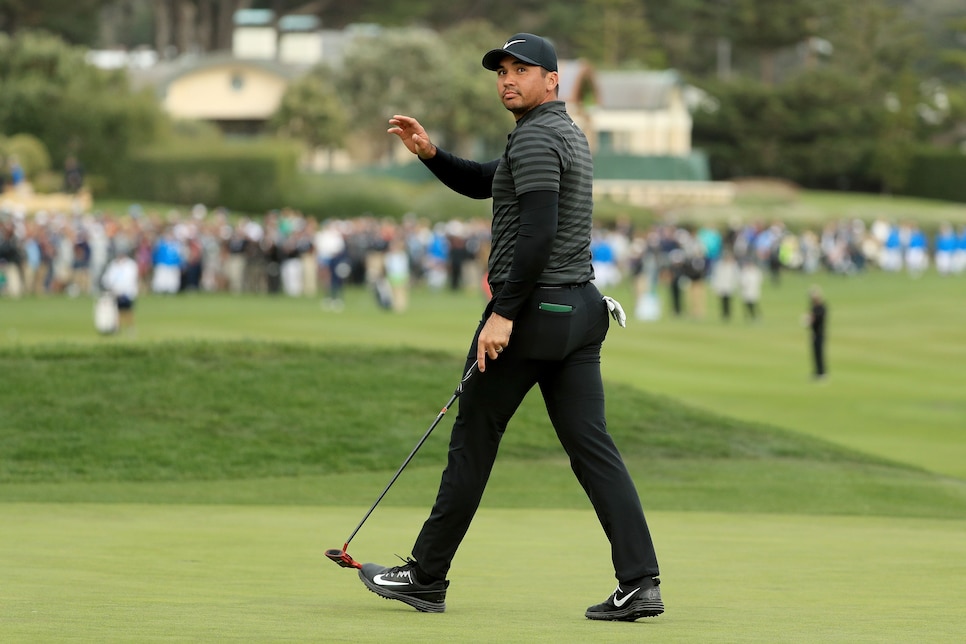 Mike Ehrmann/Getty Images
Jordan Spieth: "Not necessarily [any common traits] because Ryan Moore and Patrick Reed are not the same person. … But I would say there are some similarities to their game, the consistency. I would say the bogey avoidance is a big advantage for their games. I believe it's one that's an advantage in mine, as well.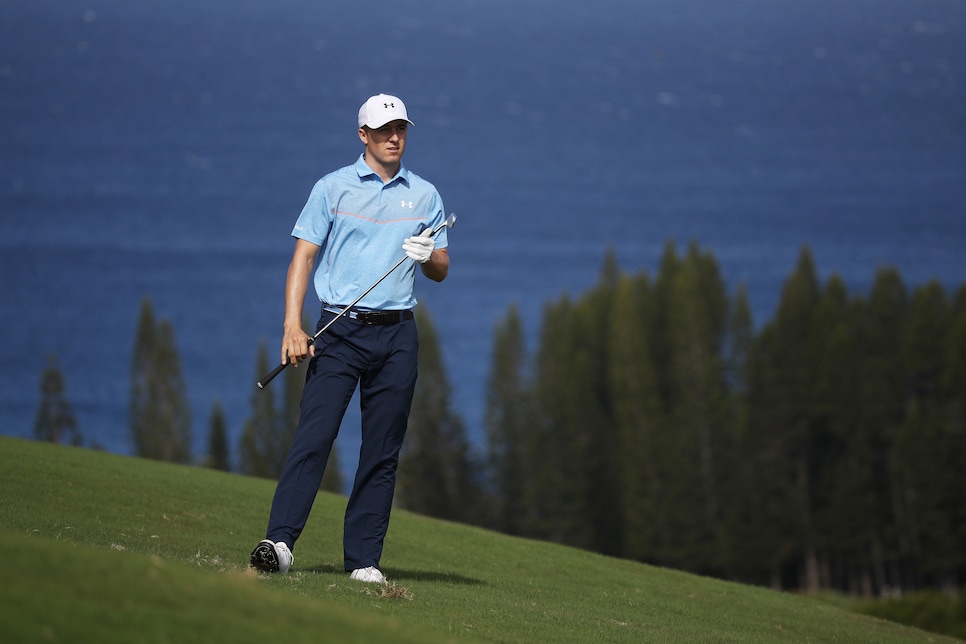 Gregory Shamus/Getty Images
"It's interesting, I could shoot two over every single round and win a WGC this week. There's a luck of the draw to it. There are some players that are phenomenal match play players that have gotten bad draw after bad draw after bad draw. That happens, too. So it's a little hard to tell, but certainly consistency plays a major factor in trying to win that many matches in a row."
Paul Casey: "It's a good question, but I've seen it all. I've seen the guys who are sort of … the quiet assassins who show nothing, the poker face. I think of Luke Donald, doesn't matter if he's hit it in the trees or holed it out, he's got the same expression every time he plays. And that's very difficult to play against. And I've seen the guys who ride the wave of emotion, like a Poulter. I think again that's the beauty of it. Maybe the guy who has the poker face is able to … I was just thinking … I don't know if it matters.
"Ultimately, it's about eliminating mistakes and making the crucial putts and pulling it out when you need to. I think that the only thing you need to do as long as you figure out what works for you because I would never...I'm somewhere between those two extremes, anyway.
"I don't know. Good question. And if I had a secret I wouldn't really tell you."