News
Why Phil Mickelson expects Tiger Woods to "one-up" him this week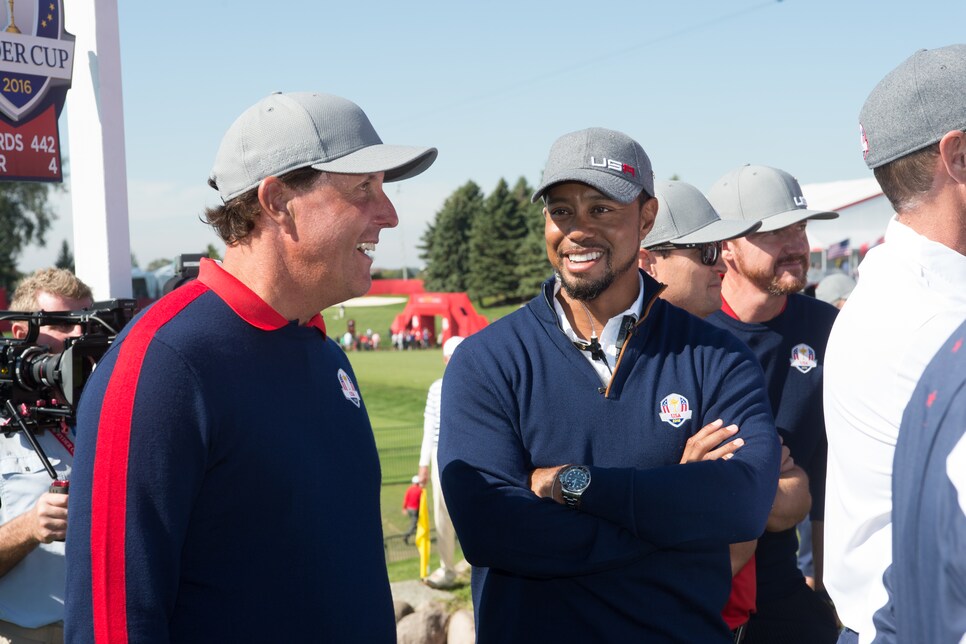 Montana Pritchard/PGA of America
With a much deserved off-week after his latest victory, Mickelson went on The Dan Patrick Show on Thursday. And when the five-time major champ was asked about the 14-time major champ intent on ending a winless drought of his own, Phil said this:
Not surprisingly, Phil was very complimentary of his longtime rival. As he has before, Mickelson maintained that both his career record and longevity have been positively affected by Woods' presence. He also added the two legends "have gotten pretty close over the the last couple years with the team events and the great leadership he's had as a vice captain . . . and we've been pulling hard for each other." Aww. We're happy to hear that. But this line stood out:
"He's always one-upped me in my career, and I wouldn't be surprised if he came out this week and won," Mickelson said. "Just to one-up me again."
Woods is at the Valspar Championship this week, making his fourth start of 2018, but his first appearance in the tournament. And if he does wind up one-upping Phil, next month's Masters might be the most-anticipated major in history.